Our driver will be waiting for you at the exit of Chengdu airport / train station by holding a welcome sign with your name. Then you will be transferred to the hotel. Please enjoy your free time in the rest of the day.
Accommodation: Hotel booked on your own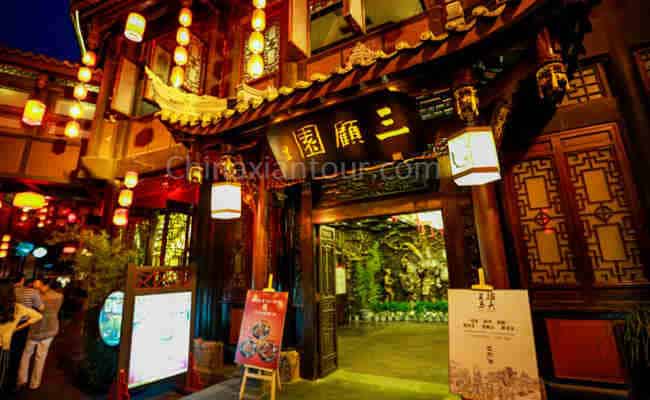 Attractions: Giant Panda Center, Wuhou Temple, Jinli Old Street (Lunch)
In the morning our guide and driver will greet you in your hotel lobby and escort you to Giant Panda Center to get a close look at pandas in their different life stage: the infant pandas, the baby pandas, the young adult pandas and the elder adult pandas. The lovely creatures will definitely touch your heart. In the afternoon pay a visit to Wuhou Temple – the memorial temple of Zhuge Liang, the outstanding strategist of Shu Kingdom in the Three Kingdoms Period (220-280). After that you will take a walk in Jinli Old Street. That street used to be one of the oldest and busiest commercial streets of Shu Kingdom. In that street tourists will see some typical elements of Chengdu lifestyle. E.g. Tea houses, taverns, bars, local snacks, handcrafts, local specialties, etc.
Accommodation: Hotel booked on your own
Day 3
Chengdu Departure (Lunch)
Attractions: Jinsha Site Museum
Today is the last day of your Chengdu Stay. You will head to visit the Wide and Narrow Alley. It is typical Qing Dynasty West Sichuan architecture style. You will wander at the allies here and listen to the informative explanation about the ever history and story of this places. Then you will be escorted to visit one more highlight site in Chengdu – the Jinsha Site Museum. The large numbers of unearthed cultural relics in the museum will explain some basic fact of Shu Kingdom in about 3000 years ago.
After then you will be escorted to airport/train station to depart to your next destination.