Yunnan in south tip of China is one of the best place to experience Chinese minor ethnic culture and see the pleasant natural scenery in China. The best known destinations like Lijiang, Kunming, Dali, are already known among both domestic and international toursits. If you are looking for a relaxing China tour, choose Yunnan to visit!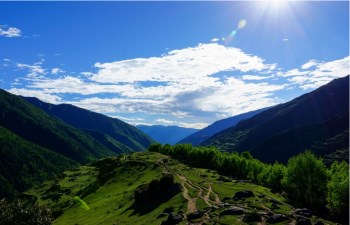 Spend 11 days with our private tour guide and driver, you will enjoy the beautiful landscape and ethnic culture in Yunnan, and have a close look at lovely panda and other highlights in Chengdu.
---
Spend 10 days with us you will have an in-depth exploration of Yunnan, one of the most beautiful tourist destinations in China due to its charming scenery and unique ethnic culture.
---
Free Inquiry: