These Chengdu Jiuzhaigou tours are for you to experience the leisure life in Chengdu and absorb the extraordinary waterscapes in Jiuzhaigou all at once. We offer land transfers from Chengdu to Jiuzhaigou, tours to Chengdu and Jiuzhaigou, and extension tours to Huanglong Scenic Area and Mt. Emei. Besides the most classic panda base, crystal lakes, and waterfalls in Jiuzhaigou, we are ready to delight and satisfy our clients with more well-designed experiences.
Marvel at the fairyland of Jiuzhaigou and its neighboring Huanglong Scenic Area, and uncover the essence of Chengdu on this 4-day tour. This is a recommendation for hikers, photographers, and people who want to enjoy scenic walks among verdant forests, lake terraces, snow-peaked mountains, and uniqu...
---
Visiting inside and outside Chengdu, you will feel a different world. In just one week, explore the unique Bashu culture, meet cute giant pandas, hike to admire the mysterious Mount Emei, immerse yourself in the beautiful Jiuzhaigou and Huanglong National Park, and admire the world's tallest stone B...
---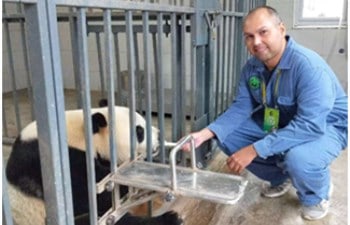 Jiuzhaigou is considered to be the most beautiful natural scenery in Sichuan Province, which is famous for its turquoise pools, lush forests, and beautiful waterfalls. After the Chengdu trip, we extend an additional 2 days to Jiuzhaigou and Huanglong Valley, aiming to let you experience more highlig...
---
Free Inquiry: