Harbin, reputed as the "Ice City" in the northeast of China, is a true wonderland of ice and snow. If you are looking for winter travel, this 5 Days Classic Winter Tour to Harbin and Jilin including the fantastic Ice and Snow World Festival, Russian-styled Volga Manor, amazing Siberian Tiger Park, c...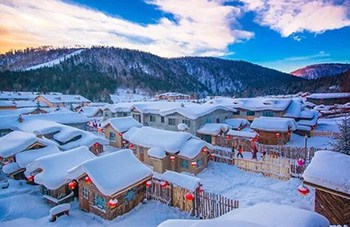 Harbin is China's most popular winter destination with its skiing activities and the ice festival. This 5-day winter tour departing from Shanghai, including the must-visit Harbin city sights, the amazing Yabuli Ski Resort as well as the heaven-like Snow Town, will bring you a feast of snow and ice o...
This 9-day package tour has well combined 2 top Chinese destinations, the modern Shanghai and the "Oriental Moscow" Harbin as a perfect choice for tourists who are looking for winter experience from the warmer South of China to the colder Northeast of China. The elegant Yuyuan Garden, the bustling B...