Shanghai, China's most bustling international metropolis, is perfect for a short stay and relaxation. If you can't get to Harbin directly from your departure city, then Shanghai is an excellent stopover. Harbin is one of China's most popular winter destinations, with the World Ice and Snow Festival and plenty of skiing activities. According to your vacation length, fly directly from Shanghai to Harbin or spend a few days in Shanghai visiting some of the most classical sights such as Nanjing Road, The Bund, Shanghai Disneyland.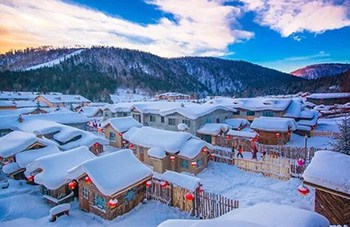 Harbin is China's most popular winter destination with its skiing activities and the ice festival. This 5-day winter tour departing from Shanghai, including the must-visit Harbin city sights, the amazing Yabuli Ski Resort as well as the heaven-like Snow Town, will bring you a feast of snow and ice o...
---
This 9-day package tour has well combined 2 top Chinese destinations, the modern Shanghai and the "Oriental Moscow" Harbin as a perfect choice for tourists who are looking for winter experience from the warmer South of China to the colder Northeast of China. The elegant Yuyuan Garden, the bustling B...
---
Free Inquiry: