Shaolin Kungfu is the most representative martial arts school with a religious cultural heritage (Buddhism), and it is a precious heritage of Chinese culture. The following short Shaolin Kung Fu tours are for anyone interested in Chinese martial arts, covering amazing Kungfu shows in Shaolin Temple – the birthplace of Shaolin Kung Fu, White Horse Temple – China's first Buddhist temple, and the historic Longmen Grottoes.
Boasting a history of over 1,500 years, Luoyang once served as the capital city for 13 ancient China dynasties. It is described as the cradle of Chinese civilization where the birthplace of Shaolin Kungfu - Shaolin Temple, China's first Buddhist temple - White Horse Temple, and the time-honored Long...
---
Have one more extra day in Xian? Why not visit Luoyang? Take one day to travel from Xian to Luoyang by round-trip high-speed train to visit the famous Longmen Grottoes and Shaolin Temple. Take this tour to explore the amazing history and culture of Luoyang with professional and knowledgeable guide....
---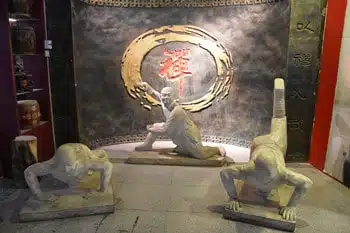 When one planning his Luoyang tour, Longmen Grottoes and Shaolin Temple should never be missed. Longmen Grottoes is the world culture heritage and one of the top four Buddhist grottoes in China. And Shaolin Temple is the birthplace of China Shaolin Kungfu. Covering the two most highlight sites in on...
---
Free Inquiry: