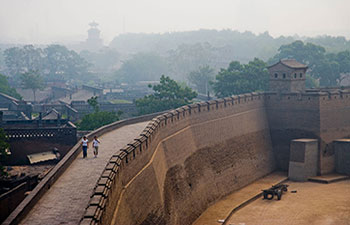 Where should I go in China for the second or third-time visit? This 5 days Shanxi essence tour inspires you an ideal journey to explore Pingyao, Taiyuan, and Datong and discover the profound history/civilization of Northern China! Covering Qiao Family Courtyard, Pingyao Ancient Town, Jinci Temple, H...
This 3 days tour including Jinci Temple in Taiyuan, Pingyao Ancient Town, Qiao Family Courtyard and Shuanglin Temple in Pingyao, will bring you a true experience of the authentic culture, cuisine as well history in Shanxi Province. Accompanied by the friendly local tour guide and driver, you will f...
If you are fond of traditional Chinese culture, Shanxi is highly recommended for you. In this 4 days Pingyao and Taiyuan tour, you will explore the ancient city Pingyao and a beautiful city Taiyuan. Our driver and guide will wait for you at the Taiyuan airport t/ train station by holding a welcome s...