We collected some Shanghai day tours of different themes to cater to people of different interests and styles. No matter whether you want a city walk to discover the charms of old Shanghai, want an exploration of nearby water towns, or visit local bustling night markets and streets, we have the ideal itinerary for you. The following itineraries are just part of the possibilities in Shanghai, our travel consultants would be more than happy to tailor-make your perfect trip based on your interests, time schedule, budget, and other requirements.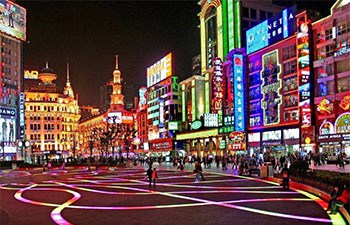 For many people, the cloud-kissing skyscrapers of Shanghai don't appeal them that much but the local culture and history draws the interest. This Shanghai night city walk tour is designed under the intention to help you escaping Shanghai' face of quick-paced metropolis but coming to those small vend...
---
You will never regret the visit to Zhujiajiao Water Town during your Shanghai vacation which is famed as "Chinese Venice". This tour takes half day to explore the beautiful Zhujiajiao town bearing a harmonious mixture of local folk residence and curving rivers. It provides you a distinct experience ...
---
Shanghai earns its fame more with its modern and advanced development. However, it also has the unique charm with its past due to its complicated old history. The guided tour will uncover its past appearance to show you a real Shanghai. Take this tour and you will have the chance to visit the essen...
---
Free Inquiry: