Are you planning a 2023/2024 China trip? For many people, this may be an overwhelming task given its huge size (about 9.6 million sq km /3.7 million sq mi), diverse landscape and culture, and long-lasting history. This is where this article comes into play. With the top 15 classic things to do in China, it will help you to make the most out of your journey in China.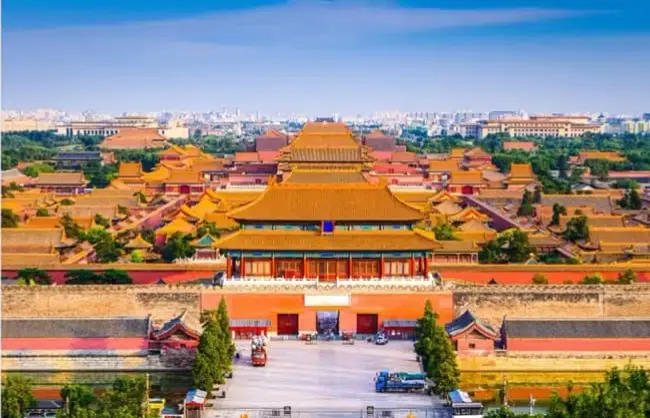 Hike the Great Wall of China in Beijing
Conquering the largest man-made military fortification in China is a can't-miss for most foreign travelers to China. An iconic symbol of China, the time-honored Great Wall has been listed as a UNESCO Cultural Heritage in 1987. It stretches over 6,000 km among rolling mountain ranges, lush woodland forest, and rural countryside, offering a chance to witness the ruined extensive military fortification and enjoy scenic hiking.
Many of the best Great Wall sections are easily accessible from Beijing, and you can take a half-day or a full day to hike one section upon your interests and schedule.
Recommended Great Wall Tours: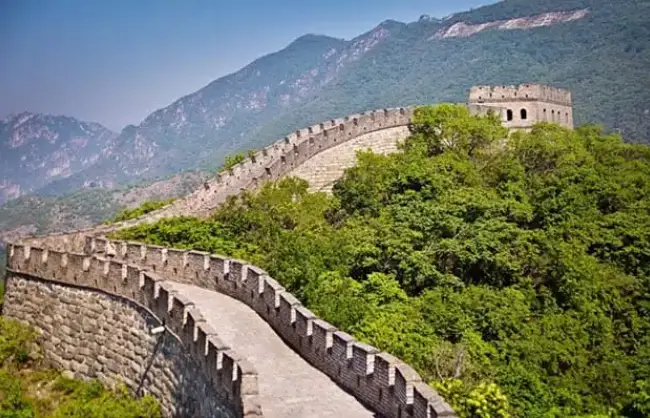 Glimpse into the Imperial History and Culture at Forbidden City
Once the residence of 24 Emperors in the Ming and Qing Dynasties, the Forbidden City in Beijing is the world's largest palace complex, housing over 980 splendid ancient Chinese buildings. Whether you are keen on Chinese imperial history and culture or are interested in exquisite Chinese architecture, the Forbidden City won't disappoint you.
The palace complex was protected by 10-meter-high walls and divided into places for ceremonial rituals and administrative practices, and areas for emperors' private residences.
Popular Tours including the Forbidden City:
Travel Through Ancient Hutongs by a Rickshaw
In contrast to the imperial Forbidden City, the ancient hutongs in Beijing are where to look into an authentic slice of life and neighborhood culture of common citizens. Hutongs are actually lanes and alleys formed by lines of traditional courtyard compounds, making the dwelling districts just like a maze.
Most hutongs are 40 centimeters to 10 meters wide and are teemed with authentic local food, many interesting shops, and time-honored brands. Taking a rickshaw is the most traditional way to explore all the hidden corners of the hutongs, and see the daily life and close relationship among hutong Beijingers.
Top hutongs you should visit include Dongxijiaomin Xiang, Nanluogu Xiang, Yandaixie Street, Wudaoying Hutong, Guozijian Hutong, and Yangmeizhujie Hutong.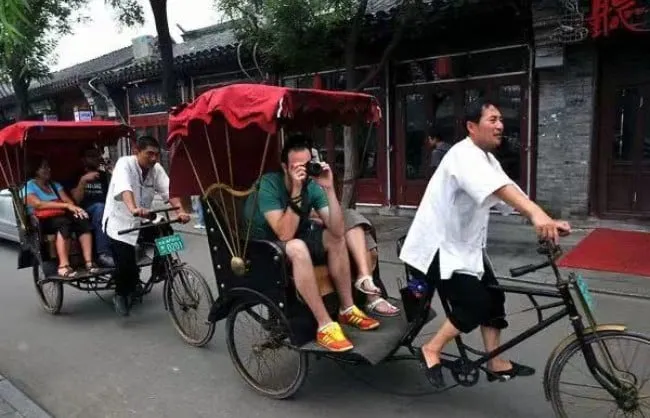 Unearth Terracotta Army, Witness History over 2000 Years Ago
Widely recognized as the eighth wonder of the world, the Terracotta Warriors and Horses in Xi'an draws millions of travelers around the world every year thanks to its over 8,000 life-sized sculptures of ancient soldiers, chariots, and horses. All the terracotta figures are modeled on the real army of the Qin Dynasty (221-207 BC), aiming to protect Qin Shihuang in his afterlife. Once painted with colorful armor and clothing, the warriors now turn to be a gray army after being buried underground for over 2,000 years.
The local expert guide will narrate the unique funerary art of the Qin Dynasty (221-207 BC), all the stories and facts about the first emperor, and how the figures are uncovered in 1974. The exploration of the Terracotta Warriors and Horses usually takes about 3-4 hours.
Top Recommended Xian Tours with Terracotta Army: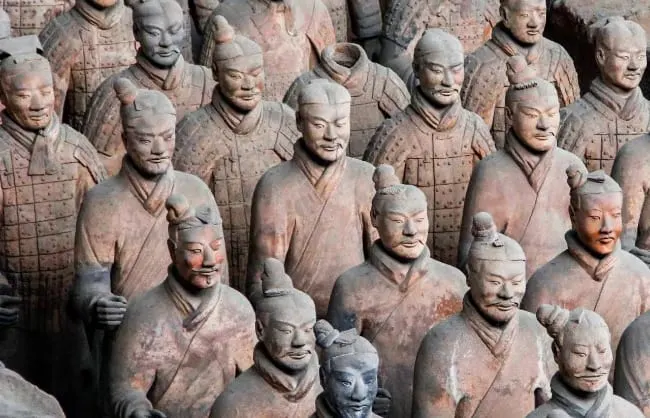 Walk or Cycle atop Xi'an City Wall – the Best-preserved City Wall in China
The No.1 landmark in Xi'an, the Xi'an Ancient City Wall is the oldest and most complete stone city wall in the world in existence. Once served as a military defense system to safeguard the city, the city wall was equipped with a moat, watchtowers, ramparts, and intricate drawbridges. Now it is the borderline between the old city center and the modern Xi'an, and surrounds the old city center in a large rectangular circuit. Inside the wall are lower and ancient buildings, including the iconic Bell and Drum Towers, the Muslim Quarter. While the outer part of the wall is lined up with high-rises with billboards advertising international brands.
Since the wall is so massive (12 meters high, 15 meters wide, and 14 kilometers long), it has become a playground for both locals and tourists. Walking or cycling atop the wall is one of the most popular activities here to look into the two faces of Xi'an.
Tips:
The ride on the wall will take about 90 minutes.
The South Gate and North Gate are the main entrances to up the wall.
You can rent either a tandem or a single bike near the South Gate entry point.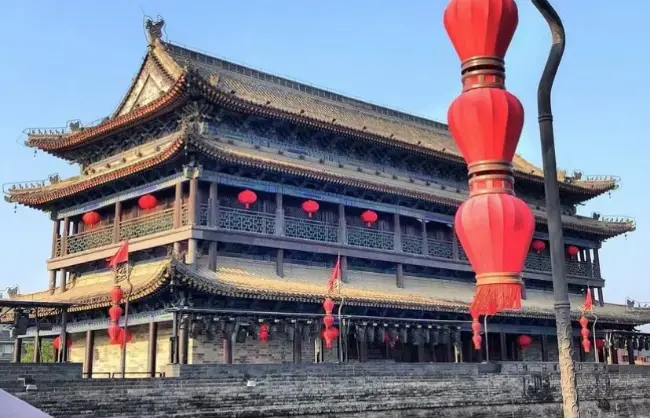 Discover History along the Ancient Silk Road
Stretching from Xi'an to Xinjiang and eventually extending to Central Asia, the ancient Silk Road has multiple routes, along which many immense caravans and merchants once traded and exchanged culture thousands of year ago. Today, the Silk Road is rather a historical and natural travel route, offering a wealth of ancient architecture, religious shrines and caves, brilliant culture, as well as wild and breathtaking natural landscapes.
What you can expect on a Silk Road tour include the Mogao Grottoes, Zhangye Danxia Rainbow Mountains, brilliant ancient towns, diverse culture, desert dunes, wild Yardang landscape, snow-capped mountains, misty lakes, and ruins of ancient capitals.
Classcis Silk Road Tours: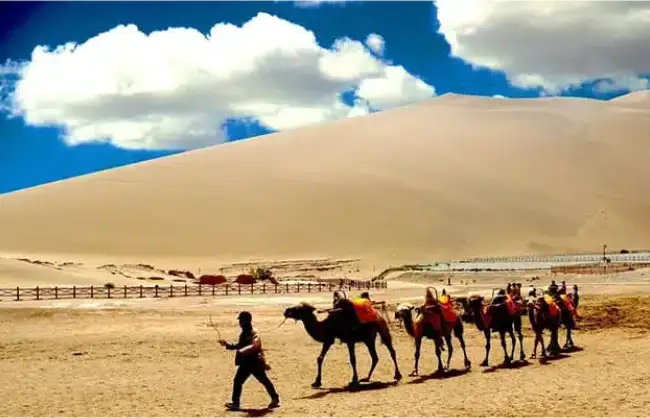 Get Close to the Adorable Pandas in Chengdu
You can't deny that the giant panda is one of the most adorable creatures in the world. As a major habitat of the giant pandas, Chengdu is the city you can get close to both adult pandas and cute panda babies. Chengdu Research Base of Giant Panda Breeding on the outskirt of the city is home to over 120 pandas. An early morning visit to the base will offer you a chance to see the pandas at their most active and energetic.
If you want to help save the endangered giant pandas, you can join a full-day Panda Volunteering Program at the Dujiangyan Panda Base (about 65 km from Chengdu downtown area), follow an expert panda keeper to clean panda enclosures, and learn to prepare food and feed the pandas.
Recommended Panda Tours: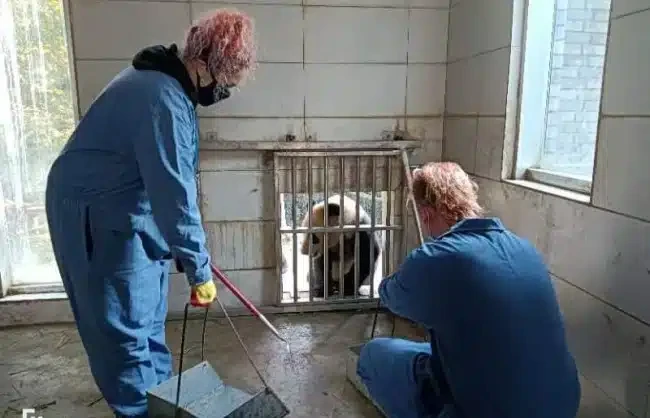 Explore Essences of Shanghai: Yu Garden, the Bund
With nearly 25 million residents, Shanghai is the most developed city in China that impresses the world with its modern skyscrapers, fast-paced life, and bustling atmosphere. More than fashion and modernization, Shanghai also highlights its colonial history and profound East culture.
A tour to the Bund in Shanghai will introduce you to some best examples of colonial European buildings, high-rising skyscrapers, and stunning riverside views. In the 450-year-old Yuyuan Garden, you will admire a classical garden in southern China with exquisite pavilions, halls, and towers.
Recommended Shanghai Tours: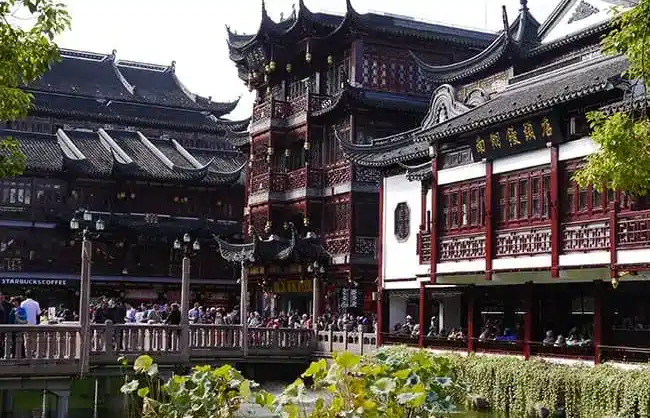 Marvel at Remarkable Karst Formations on a Li River Cruise
Being known worldwide for its karst landscapes, idyllic countryside, and timeless charm, Guilin boasts some of the best natural wonders in China. And a Li River cruise offers you a chance to sit back and admire the best essences of Guilin in leisure. During the cruise, you can feast your eyes on thousands of limestone mountains, and the rural life scene along the banks.
Recommended Guilin Tourw with Li River Cruise:
See "Avatar Hallelujah Mountains" in Zhangjiajie National Forest Park
Being endowed with breathtaking sandstone landforms, Zhangjiajie National Forest Park has been listed as a UNESCO World Natural Heritage in 1992. Its countless cloud-kissing pillar mountains are the inspiration for the floating "Hallelujah Mountains" in the famous Hollywood movie Avatar. The forest park is a unique place where you can marvel at surreal natural beauty while taking some exciting hikes.
Other highlights you can expect on a Zhangjiajie tour include:
Zhangjiajie Glass Bridge – the longest and highest glass bridge in the world.
Bailong Elevator – the tallest outdoor elevator in the world.
Tianzi Mountain – features a forest of sandstone peaks, and sea of clouds.
Tianmen Mountain – with the world's longest cable car, glass skywalk, and the naturally made Tianmen Cave.
Recommended Zhangjiajie Tours:
Admire Ice and Snow Sculptures at the Harbin Ice & Snow Festival
The annual Ice and Snow Festival (usually lasts from late December to February or early March) in Harbin is the biggest one of its kind in China, as well as the world. During the festival, the Harbin Ice and Snow World will be filled with various glittering ice sculptures, the Sun Island will become the world of giant snow sculptures, and the Zhaolin Park will feast your eyes with stunning ice lanterns. In addition to the outstanding ice and snow sculptures, there are also interesting sports and activities on ice and snow waiting to delight you.
Popular Harbin Ice & Snow Festival Tours:
4 Days Best Harbin Winter Tour:Explore the Fantastic Ice and Snow World, Yabuli and Snow Town
3 Days Private Highlight Tour of Harbin-Yabuli-Snow Town
5 Days Classic Harbin Skiing Tour from Shanghai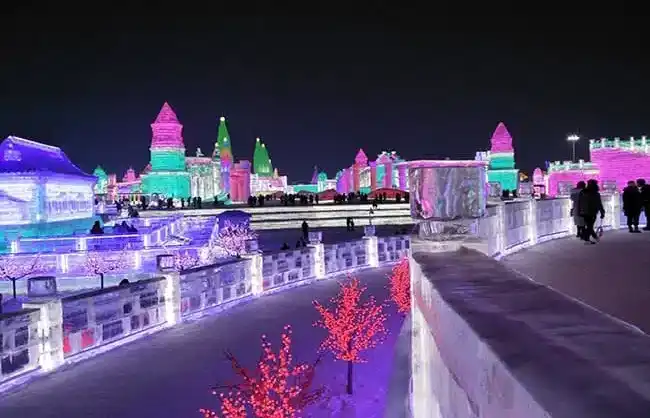 Relax on a Yangtze River Cruise for an Immersive Sightseeing Experience
The third-longest river in the world, the Yangtze River is rich in natural and man-made scenery, and cultural and historical relics. The Chongqing – Yichang / Chongqing – Shanghai Yangtze River cruise is a popular way to discover central China and the essence of this great river. It offers a leisure journey, during which you can sit back in the deck chair, take in steep gorges, picturesque Shennong Stream, and the time-honored Shibaozhai, and witness the fabulous Three Gorges Dam.
Recommended Tours with Yangtze River Cruise: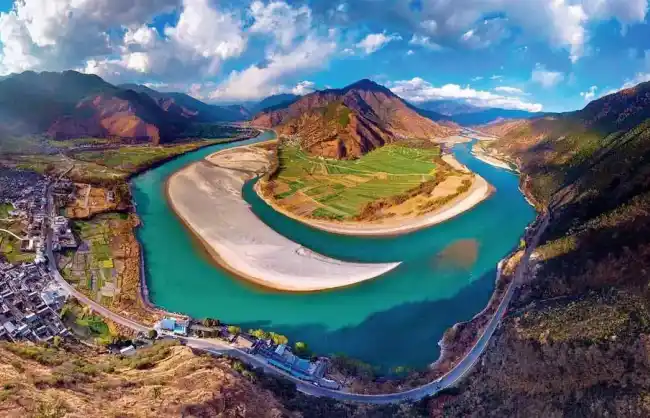 Soak in the Spirituality of Tibet: Lhasa & Mt. Everest
Tibet is one of the most fascinating destinations in the world, and a Tibet trip is on many people's bucket lists. Nestled on the "World Roof" – Qinghai-Tibet Plateau, the holy Tibet is blessed with rich monasteries, palaces, sacred lakes, ice-capped mountains, stunning architecture, and profound customs and culture. The devout Buddhist faith of local people adds to its mystery, and the towering Himalayan mountain peaks and awe-inspiring highland landscapes add to its beauty.
Top attractions in Tibet include: Potala Palace, Jokhang Temple, Drepung Monastery, Barkhor Street, Mt. Everest, Sera Monastery, Namtso Lake, Yamdrok Lake, Karola Glacier, Tashilhunpo Monastery
Tips:
We recommended planning an 8-10 days holiday to explore the best highlights of Tibet in leisure. If you are short on time, 4-7 days is also okay to discover the essences of Lhasa and surrounding areas.
Top Recommended Tibet Tours: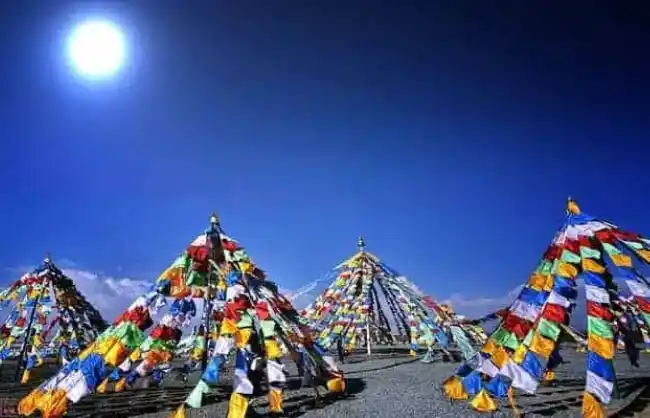 Hike Yellow Mountain (Huangshan) – the Most Beautiful Mountain in China
One of the most beautiful and notable mountains in China, Yellow Mountain has inspired a number of poets and painters with its iconic beauty. A trip to Huangshan Mountain will reward you with breathtaking landscapes of granite peaks and twisted pines, unearthly views of the sea of clouds, scenic hiking trails, and idyllic ancient Hui-style villages.
 Tips:
The whole Huangshan Mountain Scenic Area consists of over 50 peaks, you can plan 1-3 days to explore part or all of its best highlights.
Cable cars up and down the mountain are available.
It is recommended to add the nearby Hongcun and Xidi Villages to your Huangshan trip to see the Hui-style architecture and idyllic countryside view.
Top Recommended Huangshan Tours: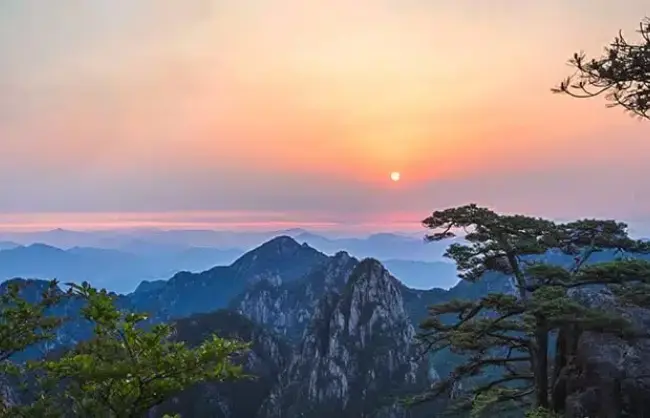 Experience Ethnic Ancient Towns and Diverse Culture in Yunnan
Yunnan is a province in Southern China that is usually described as vibrant and diverse. It will offer an ideal holiday whether you like amazing natural landscapes, diverse minority cultures, or ancient towns and stunning hiking. In this colorful province, you can explore many ancient ethnic towns and villages in Dali and Lijiang, witness the legendary Erhai Lake in Kunming, challenge some of the greatest hiking trails in Tiger Leaping Gorge, marvel at the surreal sunrise view over Jade Dragon Snow Mountain, enjoy moments of tranquility in Shangri-La, be blown away by the Honghe Hani Rice Terraces, and explore rain forests and Dai-style architecture and culture in Xishuangbanna.
Classic Yunnan Tours: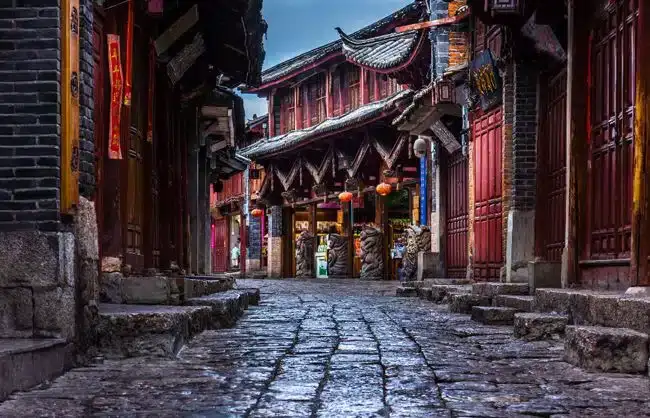 Top Classical China Tour Packages
To combine any of the above destinations in one China trip, Please feel free to contact our expert travel consultants. They will be more than glad to help you customize your perfect trip based on your interests and requirements. You can also get to our Top 7 Tourist Landmarks in China to know more iconic attractions in China.