The City God Temple, built in Yongle Reign of Ming Dynasty (1368 – 1644), is located in Fangbang Middel Road of Huangpu district in Shanghai, and it is one of the three major temples of the Yangtze river region. In Chinese, it is called "Chenghuangmiao". Cheng Huang is the god who protects the city, it is one of the important gods widely worshipped in Chinese religious culture. It is acted as famous officials and heroes who have made contributions to local people and the god who guards the city in the belief of Chinese people and Taoism.
With the rapid development of economy and society, the city god temple has become a famous tourist area with the Yu garden and the old city god temple two main attractions and the must-visit destination for visitors who come to Shanghai. Here visitors can fully appreciate the folk customs of Shanghai, taste delicious and authentic Shanghai snacks and local dishes. And at night, antique architectural complex decorated with colorful landscape lights also make here more charming.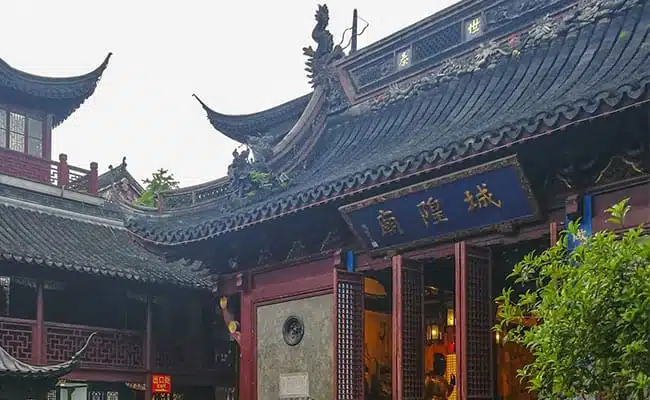 Basic Facts about the City God Temple of Shanghai:
City God Temple is an important Taoist temple in Shanghai area, which was built to protect the safety of people and city at first. "Cheng huang" is regarded as the protection god of the city, and "Cheng" means the city walland "Huang" means the dry moat, and both of them are military installations protecting the city. The main buildings in the temple consists of the square in front of the temple, the main hall, Huo Guang Palace, Empress Palace, Sixty-year Cycle Palace, Parents palace, Cihang Palace, God of Fortune Palace, City God Palace, Guansheng Palace and Wenchang Palace. In addition, the City God Temple is very sacred in the heart of Shanghai people, so many people come here and pray for what they want.
Visitors also can enjoy many delicious and traditional snacks here, such as the soup dumpling, chop rice cakes, plum flower cakes, shepherd's-purse Wonton and so on. And when it comes to the food and restaurant here, the Nanxiang Steamed Buns isthe most famous local snacks of Shanghai, Lu Bo Land Restaurant that is renowned for national banquet and the Shanghai Dexing Guan which sells the authentic Shanghai Cuisine cannot be missed. Besides, there are also many folk performance such as calligraphy, cockfighting or other amazing acrobatic performances for people to watch and have a chance to know more traditional Chinese culture.
How to Buy Entrance Tickets:
Price of Entrance Tickets: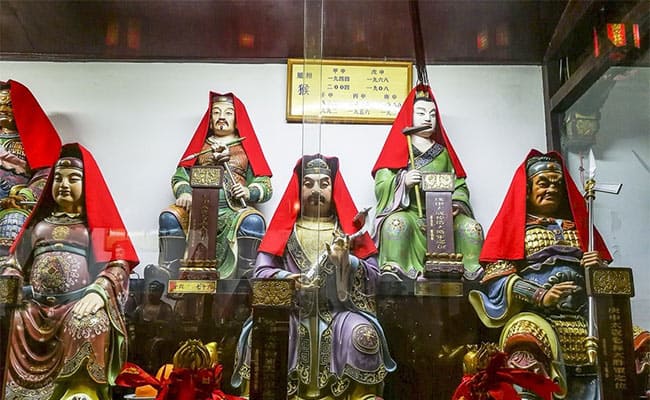 When is the best time to visit?
The best time to visit the City God Temple is Spring and Autumn, because weather is pleasant during these months, so visitors can take photos, stroll or taste delicious food the in the breeze and sunshine.
Tips: Visitors had better avoid the official holiday in China, because many Chinese citizens choose to travel on official holidays to ease the pressure of their work. As a result, many Chinese tourist attractions are overcrowded and traffic jams are common. Therefore, visiting China at this time will bring tourists a less pleasant travel experience.
Official Holidays in China
| | |
| --- | --- |
| Chinese New Year | Around January or February |
| Winter vacation | January-February |
| Labor Day | May1st -3rd |
| Summer vacation(for students) | July-August31st |
| Mid-Autumn Festival | Around mid-September |
| National Day | October 1st-7th |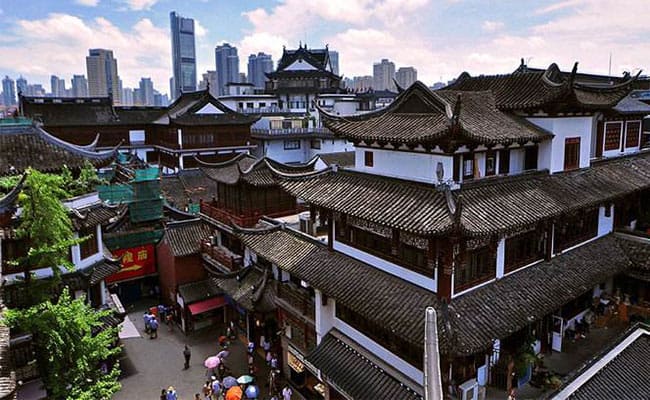 How to get to the City God Temple of Shanghai?
Visitors can take Bus N932 and get off at City God Temple Station.
Visitors can take Bus N 11, 26, 42, 64,126, 304, 805, 920, 926, 930 or 969 and get off at  Xinbeimen Station, then walk to the City God Temple.
Visitors can take Subway Line 10 and get off at Yuyuan(Yu Garden) Station, then exit from Exit 3, and walk about 890 meters to get it.