b. Two days tour
If you plan to spend two days in Harbin, you can not only go to the most representative and renowned attractions, but also go to some other unique attractions which are rich in ice and snow culture. For example, you can choose to visit the Harbin Ice and Snow Festival, Sun Island Scenic Area and other attractions where people can have a chance to fully enjoy the dreamy ice and snow world in winter.
c. Three days tour
If you have three days in Harbin, you can not only visit scenic spots in Harbin, but also some popular scenic areas around Harbin, such as the Yabuli International Ski Resort, Changbai Mountain, China snow town and so on.
d. Four days and more days tour
If you have enough time in Harbin, we also offer the service of making a personal tour in Harbin according to you preferences and interests.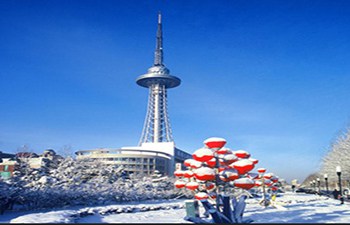 B. What are you interested in or what is your tour type?
a. Family Trip
If you want to have a family trip, we highly recommended that you can go to some attractions that are equipped with convenient public transportation and advanced tourist facilities, which are available for all ages tourists to visit, such as the Snow and Ice World, Harbin Snow and Ice Festival, Harbin Polarland, Siberian Tiger Park, St. Sophia Cathedral, Dragon Tower, Central Street, Yabuli International Ski Resort and so on.
b. Gourmet Food Trip
Harbin is not only famous for Northeastern Chinese cuisine such as Shredded Chicken Stewed with Mushroom, fried potato, green pepper and eggplant, barbecue chilled noodles or Smoked Red Sausages, but also some delicious and exotic snacks such as Modern popsicle ice-cream, Russian Bread and so on. If you want to taste such delicious specialty, you can go to Central Street or St. Sophia Cathedral Square to find some authentic restaurants. In addition, if you'd like to eat the local northeastern Chinese cuisine, you can visit to the China Snow Town and eat the fresh and delicious food in local family.
c. Historical Trip
Saint Sophia Cathedral, a Byzantine orthodox church built in 1907, is the landmark building of Harbin. There were many cathedrals in Harbin, but only a few remained because of the cultural revolution. Thus, Sophia cathedral becomes very precious and rare. It has become the largest eastern orthodox church in the east Asia. People can appreciate the elaborate architectures and profound culture. In addition, visiting China Snow Town also can learn the traditional lifestyle of local people, sleeping on the unique bed (Kang in chinese) and taste authentic and fresh northeast Chinese food.
d. Adventure Trip
It needs courage and skill to ski at Yabuli, or to experience some interesting ice activities in the ice and snow world. And climbing the changbai mountain to enjoy the magnificent and charming scenery is also a physically demanding activity. Get well-prepared and don't go hiking alone.
e. Photographer Trip
If you are crazy about taking photos, there are many places for you to choose in Harbin. For example, you can go to ice and snow world to enjoy the beauty and charm of ice sculptures and arts, or pay a visit to Sun island scenic area, where it has distinct scenery in four seasons. In addition, China Snow town is also a good place for photograph, where it is a dreamy snow world and many photos took here have won the international photography awards. If you are interested in charming natural landscape, Changbai Mountain cannot be missed by you.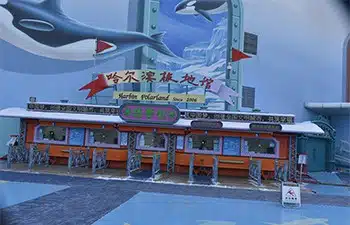 C. What is your travel budget?
a. If your trip is low- budget, we highly recommend that you can take part in any group tour and live Youth Hostel, which not only can help you save money, but will also help you make some new friends who havethe same
b. If you want to have a better travel experience, you can choose to rent a car and driver, make a personal travel plan and live ina luxury hotel during the days you stay in Dunhuang, which is more comfortable and free than taking part in a group tour.