How Long Should You Spend at the Terracotta Army?
Do you know how large the terracotta army is? After this huge underground army was accidentally discovered by several farmers while they were drilling a well in March 1974, no one knew it can be so big. Four months after this great discovery (You may wonder why it took so long. It's because the local cultural center didn't report the discovery to the higher authorities to protect the terracotta warriors as the political situation was complicated in China at the time), the State Administration of Cultural Heritage sent an archaeological team of four people to the village and their job was to finish the excavation in one week. Of course they didn't get the job done because it was impossible. They were even not sure about the boundaries of Pit No. 1 at first, and the pit got bigger and bigger. Four people were not enough. More archaeologists, students, villagers and even 100 local soldiers joined them later. This is just Pit No. 1. There are also Pit No. 2 and Pit No. 3. And the excavation is still ongoing.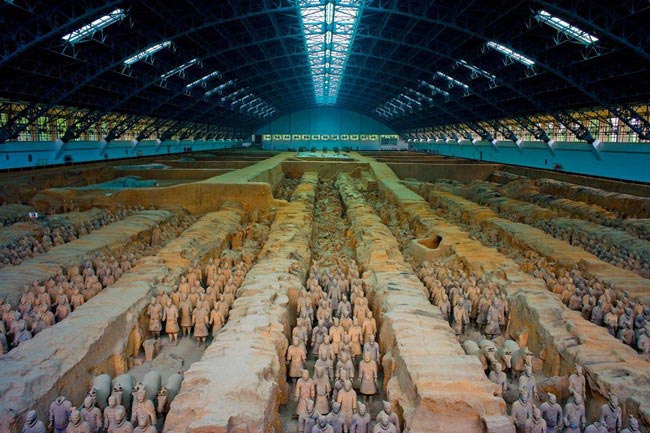 Have you heard that the terracotta army was once set on fire? Who hated Qin Shi Huang so much? Most archaeologists believe that Xiang Yu, the king of the Western Chu, did this. To cut a long story short, Qin Shi Huang took 10 years to unify China conquering the six states including the Chu State. General Wang Jian of the Qin State led an army of 600,000 to defeat the Chu State and won. General Xiang Yan of the Chu State committed suicide, and the Chu State was wiped out immediately. Guess who Xiang Yan was. Xiang Yan was grandfather of Xiang Yu. So Xiang Yu had a motive to do this and revenged for his family and country. He not only set fire on the terracotta warriors but also executed the last Qin emperor and burned up the magnificent Epang Palace.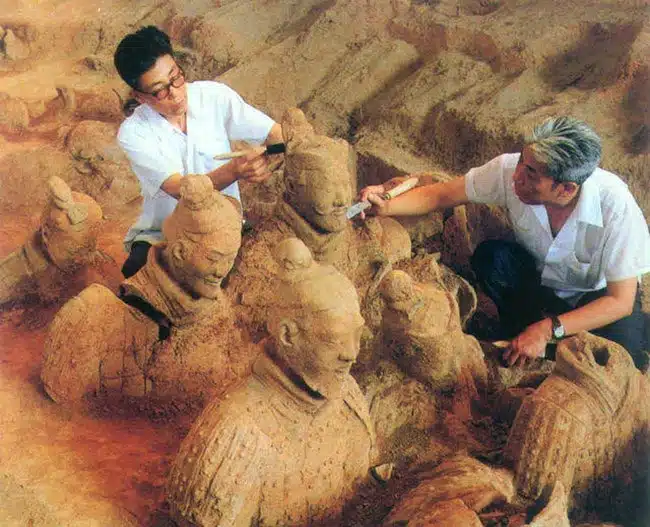 There are many other fascinating stories about the terracotta army. You really should come to Xian and find out the answers at the very place where the warriors were made more than 2,000 years ago. We've arranged Xian tours for plenty of travelers from all over the world to explore the amazing Terracotta Warriors.
Many of our former clients said they'd like to stay longer at the museum and asked "How long do you think we should spend there?" According to our experience, most visitors spend about 2-4 hours there. If you are short on time, 2 hours is no problem. If you want to take a good look at the terracotta warriors, 4 hours is usually enough for you.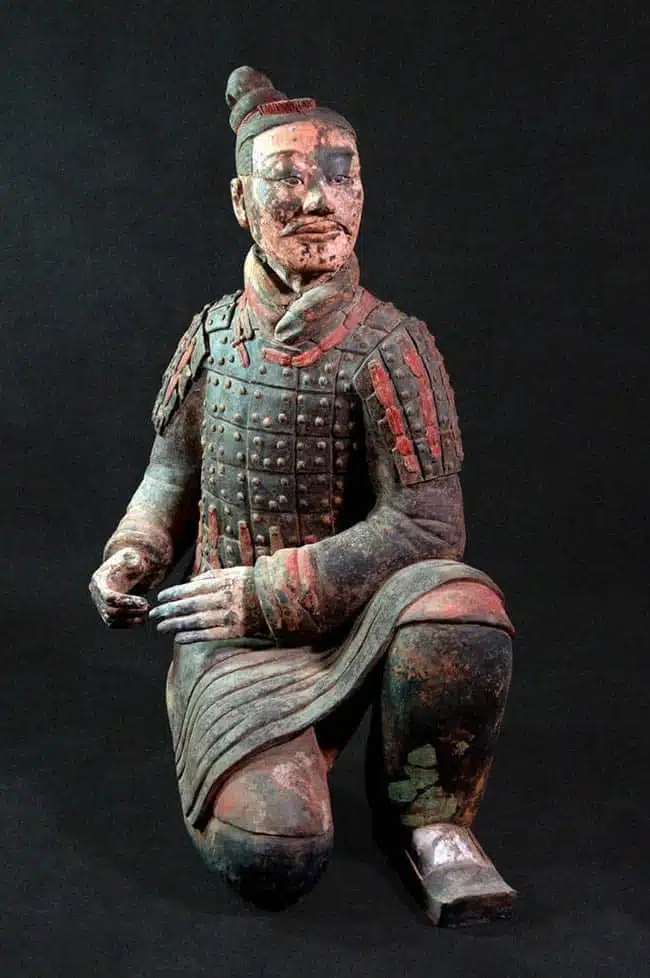 Please note that the time range does not apply to summer vacation and public holidays especially National Day holiday because there will be huge crowds of people and it may take hours to simply queue for the tickets. You expect to see something marvelous, then the back of the heads of thousands of people instead. Surely you won't like being sandwiched in a crowded museum. It is better to avoid weekends, summer vacation and public holidays.
Although Xian has a lot of historical sites to offer travelers as an ancient capital for 13 Chinese dynasties, Qin Shi Huang's terracotta army is still the highlight of Xian. The clay warriors saw the Qin State move toward prosperity and also the Qin Dynasty quickly decline only 14 years after the great unification. If you want more information about the terracotta army or you are interested in a terracotta warriors tour, you can totally count on us to do the job. You will have a fantastic experience!