The city of Huangshan, short for Hui or Huang and called Xin'an or Huizhou in ancient time, is a popular tourism city in Anhui province. It is located at the junction of Anhui, Zhejiang and Jiangxi provinces. It is not only the hometown of Huizhou merchants, but also an important birthplace of Hui culture such as Xin 'an painting, architecture in Hui style, four kinds of carving of Huizhou and bonsai in hui style. In addition, it has great far-reaching influence on Hui cuisine which is one of well-known eight Chinese cuisines and the Anhui opera is a crucial part of the quintessence of Chinese Opera. 
Geographic position:  Eastern China (118.33°E, 29.72°N)
Climate: Subtropical humid monsoon climate (four distinct seasons, short in spring and autumn, long in summer and winter, rich in heat)
Nearby Airport: Huangshan Tunxi International Airport (TXN)
Nearby Railway Stations: Huangshan Station, Huangshanbei Railway Station, Shexianbei Railway Station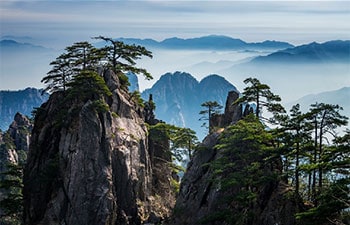 Chinese: 黄山 huáng shān
Population: 1.5M
Area: 3,787 sq miles
Airport: TXN
Zip Code: 245000
Time Zone: GMT+8
Top Things to Do in Huangshan
As a famous tourist city, Huangshan not only possesses charming natural landscape, but also magnificent cultural landscape. Here are some top things to do in Huangshan for tourists, which may help tourists get to know the culture of Huangshan, selected the most delicious food and have a great travel experience.
Climbing the magnificent Yellow Mountain to appreciate the breathtaking scenery is attractive for visitors. As one of the world cultural and natural heritage, renowned world geological park and famous national scenic area, Yellow Mountain is honored as the "Worldly Paradise". Do not miss the especially the four wonders–strange pine, absurd rocks, sea of clouds and hot springs.
There are also many ancient villages around Huangshan city such as Chengkan village, Hongcun Ancient Village, Xidi Ancient Village and so on, where visitors can not only enjoy the beautiful idyllic landscape, but also the traditional and exquisite hui-style architecture, carvings of Huizhou. With the development of tourism, the tourism infrastructure in each ancient town is being completed. Having the local snack foods and living in the ancient town is full of delights.
Seeing the Hui-yun Show in Xiangming theatre is also a good way for visitors to know more about Huangshan and the culture of Huizhou. Hui-yun showconsists of five parts, containing the beautiful love legend of Dong Yong and the fairy, story about how Peking Opera evolved from the Anhui Opera, and the historical process of Huizhou merchants who have dominated the Chinese business for nearly 400 years after experiencing ups and downs.
What to Eat in Huangshan
Mao Tofu

Mao Tofu
Mao tofu is artificially fermented to grow a layer of white fuzz on the surface of the tofu. Due to the fermentation, the plant protein turn into a variety of amino acids, so it tastes very delicious after cooking.
Smelly mandarin fish is a famous Huizhou dish with a history of more than 200 years. The most traditional way to make mandarin fish is to braise it in brown sauce. After cooking, the fish is bright red in color. Though it smells stinky, it tastes really delicious.
Yellow Crab Shell Cake is a traditional snack of Huangshan city. In fact, it has nothing to do with crab, it's just a kind of Chinese pancake. It usually takes flour, fat meat, dried plum,
preserved vegetable, salt, vegetable oil as ingredients, and is baked in the oven with the wood charcoal for several hours. Freshly baked pancakes are golden yellow in color and taste crisp and delicious.
Various Dishes in One Pot
The various dishes in one pot is a kind of hot pot that local people often eat in winter. It is very convenient to cook, just put dried bamboo shoots slices, meat pieces, toufu, meatballs, vermicelli and vegetables in one pot.
Huangshan Travel Guide
1) How to plan your Huangshan tour?
A. How many days willyou spend in Huangshan?
a. One day tour
Generally speaking, planning one day in Huangshan, you may not have a very good travel experience with a short time, because the tourist destinations in Huangshan takes at least two days to travel. But you can choose to go to Yellow mountain and visit some famous scenic spots in the scenic area in one day or just visit renowned ancient villages such as Xidi, Hongcun, Chengkan ancient village and so on.
b. Two days tour
If you plan to spend two days in Huangshan, you can choose to have a deep tour in Yellow Moutain. It is available for you to live in the hotel on the mountain top after the first day touring and see the sunrise the next day, and you can arrange time appropriately for two days and decide where to visit at first or how long you spend on it.
c. Three days tour
Three days tour is popular among visitors. During the three days, visitors cannot only appreciate the magnificent landscape of Yellow Mountain, but also experience the profound ancient Hui culture and taste special local food in some famous ancient village.
d. Four days and more days tour
If you have enough time in Huangshan, we also offer the service that makes a personal tour in Huangshan according to your preferences and interests. And nowadays, if visitors who have enough time in Shanghai and are looking forward to having a trip in surrounding cities to visit, Huangshan is the best choice. Because Huangshan is 400 kilometers away from Shanghai with convenient transportation such as the flight or high-speed way that takes about 3 hours. And the scenery of the two cities ate totally different. Shanghai is an international modern metropolis, where there are many cultural landscapes. But Huangshan is famous for the charming natural landscapes of magnificent Yellow mountain and well-known ancient villages showing the profound Hui culture and exquisite architectural style of Huizhou.
Recommended Tours:
2 Days Mountain Huangshan Tour
3 Days Huangshan Mountain and Hongcun Ancient Village Private Tour
4 Days Huangshan Classic Tour with Hongcun-Xidi Ancient Villages
B. What are you interested in or what is your tour type?
a. Family Trip
If you want to have a family trip, we highly recommended that you can go to some attractions that are equipped with convenient public transportation and advanced tourist facilities, which are available for all ages tourists to visit, such as the Yellow Mountain, Xidi Ancient Village, Honcun Ancient Village. In addition, it is necessary for you to slow your travel pace and choosing to live in a five-star hotel that may provide you the most comfortable accommodation environment and professional service, which is conducive for you to have a good rest.
b. Gourmet Food Trip
When you travel in the famous ancient villages around Huangshan city, you not only enjoy the charming natural landscape and elegant ancient architectures but also taste the local cuisine.
c. Historical Trip
Visiting a popular ancient village is the best way to help visitors know more about the classical and exquisite architectural style and ancient culture of Huizhou.  
d. Adventure Trip
If you have enough time and energy, you can choose to climb the lofty yellow mountain by yourself, which is a physically demanding activity. So, you need to have a good preparation before the start of the trip. In addition, you can have a try to walk on the glass bridge of Mukeng Bamboo Forest, which is equipped with 5D visual and sound effect to make the bridge break when you walk on them. What's more, you can experience the zipline, which is also a fun experience to overlook the charming natural scenery of the bamboo forest.
e. Photographer Trip
If you are crazy about photography, Yellow Mountain and Mukeng Bamboo Forest cannot be missed, where there are famous for breath-taking natural view. When touring in Yellow Mountain, it is necessary for you to take pictures of the "four wonders", sunset or sunrise. And you also can take some pictures of the unique architectural style of ancient Huizhou in ancient villages.
C. What is your travel budget?
a. If your trip is low- budget, we highly recommend that you can take part in any group tour and live Youth Hostel, whichnot only can help you save money, but will also help you make some new friends who have the same
b. If you want to have a better travel experience, you can choose to rent a car and driver, make a personal travel plan and live in aluxury hotel during the days you stay in Huangshan which is more comfortable and free than taking part in a group tour.
2) Visa Policy
There is no special requirement for Huangshan tour.
3) Huangshan Transportation
A. Flight
Huangshan Tunxi International Airport
Huangshan Tunxi International Airport, formerly known as "Tunxi Airport", "Huangshan Tunxi Airport", is 5.5 km to the northwest of Tunxi District of Huangshan city, Anhui province. It is the national important tourism airports, the second largest civil airport and the second International Airport of Anhui province. The airport was built in 1958 and put into use in October 1959. With the rapid development of the airport, it has opened up to Beijing, Shanghai, Guangzhou, Shenzhen, Fuzhou, Xiamen, Xi'an, Hefei, Kunming, Guilin, Chengdu, Chongqing, Wuhan, Qingdao, Changsha, Dalian, Hohhot, Taiyuan, Haikou and other popular domestic routes and the international flight to Seoul.
Direct international flights:
Guilin Liangjiang International Airport-other Asian Country:Republic of Korea
Popular travel airlines:Huangshan-Beijing, Huangshan-Xi'an, Huangshan-Chengdu, Huangshan-Shanghai, Huangshan-Shenzhen, Huangshan-Hangzhou, etc.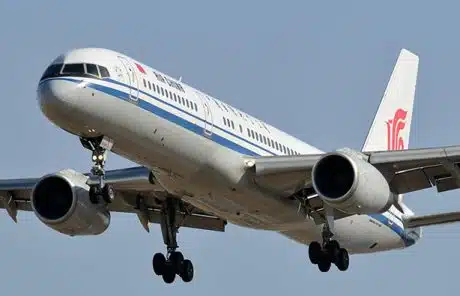 B. Cab
As a small city, taking a cab in the city is very cheap. During the day time (06:00-22:00), the flag-down fare of the cab in Huangshan is CNY 5 for the first 2.5(1.55 miles), and when the mileage exceeds it, the fee is CNY 1.5 per kilometer. And during the night time(22:00-06:00 of the next day), the flag-down fare is CNY 6, and when the mileage exceeds it, the fee is CNY 1.8 per kilometer.
Note: In China, the cab fares are generally rounded. For example, if it shows CNY 19.8, you need to pay CNY 20.
---
4) Huangshan Weather& What to wear & The Best Time to visit Huangshan
Huangshan isa subtropical humid monsoon climate with four distinctive seasons. The spring and autumn are short, while the summer and winter are long. The average annual temperature is 6℃-15℃, and the average annual precipitation is 1670 mm. The precipitation most from May to August.
| Month | Average Temperature | What to Wear |
| --- | --- | --- |
| January | 2℃~11℃ | down jacket, thick coat, cotton-padded clothes, sweater, thick pullover hoodie and zip-up hoodie ,thick pant |
| February | 3℃~13℃ | down jacket, thick coat, cotton-padded clothes, sweater, thick pullover hoodie and zip-up hoodie ,thick pant |
| March | 8℃~18℃ | Leather jacket, Dust coat, thick coat, thin sweater |
| April | 13℃~22℃ | Dust coat, knitwear, hoodie, T-shirt with long sleeves, jeans |
| May | 18℃~28℃ | T-shirt with long sleeves, knitwear, skirts, thin jeans, cloth in cotton or linen fabrics that are comfortable and breathable |
| June | 23℃~30℃ | T-shirt with short sleeves, skirts, thin jeans, short trousers, polo shirt, cloth in cotton or linen fabrics that are comfortable and breathable, hat, sunglasses |
| July | 26℃~35℃ | T-shirt with short sleeves, skirts, short trousers, cloth in cotton or linen fabrics that are comfortable and breathable, hat, sunglasses |
| August | 25℃~35℃ | T-shirt with short sleeves, skirts, short trousers, cloth in cotton or linen fabrics that are comfortable and breathable, hat, sunglasses |
| September | 21℃~30℃ | T-shirt with short sleeves, skirts, thin jeans, short trousers, polo shirt, cloth in cotton or linen fabrics that are comfortable and breathable, hat, sunglasses |
| October | 15℃~25℃ | T-shirt with long sleeves, knitwear, topcoat, jeans |
| November | 9℃~18℃ | Leather jacket, Dust coat, thin sweater |
| December | 3℃~12℃ | down jacket, thick coat, cotton-padded clothes, sweater, thick pullover hoodie and zip-up hoodie ,thick pant |
Notes: The Summer (June, July and August) in Huangshan is hot and rainy, so it is necessary for tourists to travel with an umbrella and sunshade, and wear a cap and sunglasses or use some sun cream to protect your skin against ultraviolet ray.
When is the best time to visit?
The best time to visit is from March to November. During these months, the weather is pleasant and the scenery is charming.
Tips: Visitors had better avoid the official holiday in China, because many Chinese citizens choose to travel on official holidays to ease the pressure of their work. As a result, many Chinese tourist attractions are overcrowded and traffic jams are common. Therefore, visiting China at this time will bring tourists a less pleasant travel experience.
Official Holidays in China
| | |
| --- | --- |
| Chinese New Year | Around January or February |
| Winter vacation | January-February |
| Labor Day | May1st -3rd |
| Summer vacation(for students) | July-August31st |
| Mid-Autumn Festival | Around mid-September |
| National Day | October 1st-7th |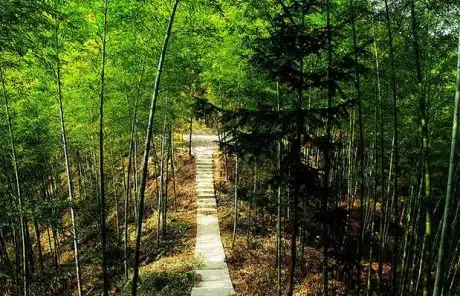 5) Where to Stay in Huangshan
In the Yellow Mountain Scenic Area:
Five–star Hotel
Although the accommodation fee of each five-star hotel is higher, the convenient location and transportation, advanced facilities, great accommodation environment and professional services are its advantages.
Huangshan Xihai Hotel, located at the essence section of Yellow Mountain top, is about 500 meters away from the north entrance of the Xihai Grand Canyon. It is a good place to enjoy the beautiful scenery and have a relax.
Four-starhotel
Huangshan Bai Yun Hotel, located at the foot of the Bright Summit Peak and in front of the Lotus Peak, is very close to the top of Bright Summit Peak. The hotel is also surrounded by other scenic spots such as Lotus Peak, Haixin Pavilion, Baiyun River, Xihai Grand Canyon and so on.
In Huangshan City: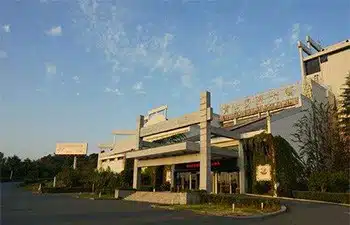 Five–star hotel
Huangshan International Hotel
Huangshan international hotel is located in the center of Huangshan city and close to Tunxi's ancient street. Within 6 kilometers, people can reach many scenic spots such as Tunxi ancient street, Xin'an landscape belt, Huizhou Zhaobi sculpture group, Huizhou cultural museum, Yang yegong memorial hall, Dai Zhen park, etc. Due to the advantageous location, the hotel is 15 minutes away from the airport, and 5 minutes away from the railway station.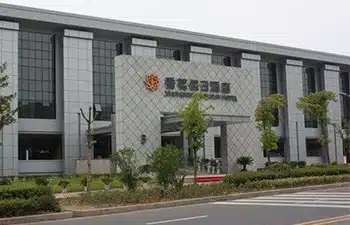 Four-star hotel
Xiang Ming Holiday Hotel is located in Xihai road. It takes about 3-10 minutes' walk to Liyang in lane and Huangshan Pacific shopping center, and 15-20 minutes' walk to Tunxi ancient street. The hotel is also near to the "Huangshan gate" with Hui cultural characteristics.
Three-star hotel
Tiandu International Hotel 
Tiandu international hotel, located at the bank of Xin'an River, is a theme hotel of Huizhou culture. It is a 5-minute walk away from the hotel to the most beautiful landscape corridor–Xinanjiang. And it takes 10 minutes to Tunxi ancient street by car. The hotel is only 25 minutes' drive away from Hefu high-speed railway station and Tunxi airport, and 5-minute drive away from Huangshan railway station.
Hostel
Palace Huangshan Xidi Hotel
Located at the foot of the Huizhou mountain, Palace Huangshan Xidi Hotel is about 500 steps away from the world cultural heritage Xidi ancient village, and it is about an hour's drive away from the Huangshan airport. The hotel has a bicycle rental, so guests can have a bicycle tour on the rural streets, and there is a car rental for visitors who want to enjoy the unique self-driving tour.