What Is China Famous For?
China is a fabled country boasting stupendous antiquty and breath-taking scenery, with some pictures and videos alone whetting people's appetite to search travel guides to China and plan their China tours…Occupying the territory of 960 square kilometers, China is the third largest country in the world with overwhelming sights spreading on its vast land. From the snake-like Great Wall nestled on the craggy mountain range in Beijing to the fascinating Shanghai city dominating by skyscrapers, to the picturesque Guilin with surface decorated by rolling green hills and fields…China is munificent to show you its full-bodied history and awe-inspiring views.
China Travel Map
China City Guide
China is huge and boasts many tourist cities featuring different travel experiences, natural landscape, and highlights. The following city travel guides is prepared for you to know your target destinations better. With popular attractions, top things to do, helpful travel tips, local food, hotels and transportation all included, we dedicated to help you travel locally and easily.
Top Recommended China Tours
These tour packages are hand-picked to offer you the most authentic of China. From the most popular city like Beijing, Xian, and Shanghai, to the picturesque natural beauties in Guilin, Zhangjiajie, and Yangtze River, our tours are designed to offer a wide variety of things to see and experience. Including sightseeing, adventure, in-depth experience and more, you can find your ideal trip no matter your style and budget.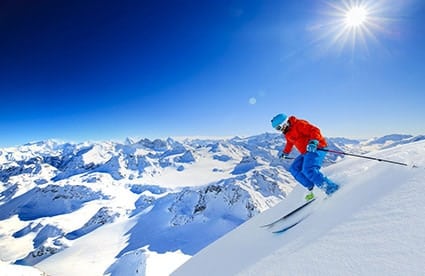 Check the best China winter tours to make your winter vacations in China unforgettable!
Discover the splendid landscapes of China and enjoy your photography journey!
China Travel FAQs
Check out the most frequently asked questions when planning a China trip and get better preparation for your trip.
How Long Do I Need to Travel in China?
We recommend at least 8 days for the classic Beijing–Xi'an–Shanghai route, but a 14-day tour will allow you to experience a cruise on the Yangtze River and see the scenery of Guilin as well.
What Do I Visit in China?
For history and culture goer, Beijing with Great Wall, Forbidden City and Xian with Terracotta Warriors should be on the head of your list.
For natural adventure seeker, Zhangjiajie with Avatar Mountains, Guilin with Li River and Yangshuo, Huangshan with Yellow Mountain are highly recommended.
For people with interest in striking contrast of modern China and old China, Shanghai, Hong Kong, Guangzhou, Shenzhou are ideal options.
For travelers with kids and the elder, Chengdu with cute pandas and mouth-watering foods is the paradise for you.
For the lovers keen to experiences tying natural and cultural landscape, Silk Road with profound history and amazing desert views, Tibet with local Buddhism and plateau sights as well as Yunnan with ethnic flavor and great hills & water should perfectly fit your appetite.
How Do I Plan My China Trip?
Considering China is so rich in tourist resources with thousands of attractions featuring culture, history, natural scenery, arts, technology, ecology and so on, how to do a China tour block the way for many planners at the very beginning.
China Xian Tour is your BEST HELPER! We are local insider and we know well the best time to visit China in the best way with the lowest cost. Swiping your screen downwards, you will see more than 400 handpicked tours collected in different destinations and themed distinctly in ancient relics, natural mountains and rivers, modern metropolis, ethnic zones, museums…get your eyes dazzled and spirit excited with the pictured itineraries.