Attractions: Jinli Old Street (Dinner)
Our guide and driver will be waiting for you at the exit of Chengdu airport / train station by holding a welcome sign with your name. Then you will be transferred to the hotel. After a short rest, you will be escorted to visit Jinli Old Street. That street used to be one of the oldest and busiest commercial streets of Shu Kingdom. In that street tourists will see some typical elements of Chengdu lifestyle. E.g. Tea houses, taverns, bars, local snacks, handcrafts, local specialties, etc.
In the evening you will try tasty Sichuan Food in a local restaurant. Sichuan Food is one of the eight main cuisines in China. Believe your taste buds will be satisfied by the meal.
Accommodation: City Center Hotel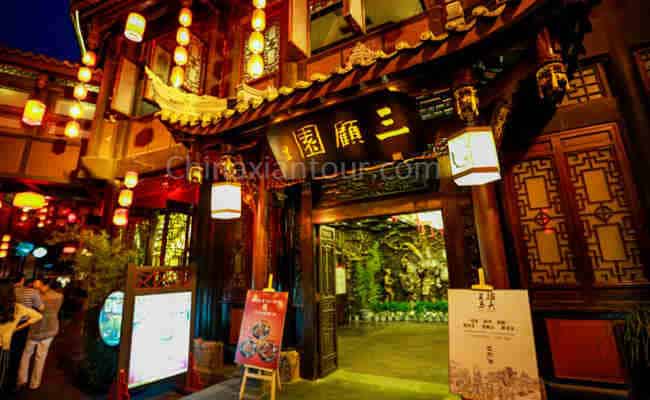 Day 2
Chengdu – Xian by Bullet Train
Attractions: Chengdu Panda Breeding Center, Wuhou Temple (Breakfast + Lunch)
In the morning our guide and driver will greet you in your hotel lobby and escort you to Giant Panda Center to get a close look at pandas in their different life stage: the infant pandas, the baby pandas, the young adult pandas and the elder adult pandas. The lovely creatures will definitely touch your heart. Afterward we will pay a visit to Wuhou Temple – the memorial temple of Zhuge Liang, the outstanding strategist of Shu Kingdom in the Three Kingdoms Period (220-280).
When the sightseeing ends you will be escorted to Chengdu train station for bullet train to Xian. Met by guide and driver in Xian and transfer to hotel.
Accommodation: City Center Hotel
Attractions: Terracotta Warriors and Horses, City Wall (Breakfast + Lunch)
Our tour guide and driver will pick you up from your hotel at 09:00am. First you will visit Terra-Cotta Warriors and Horses Museum which lies in Lintong District. The museum covers three pits with the total area of 22,780 square meters. The terracotta warriors and horses that show a surprisingly high level in craftsmanship and sculpture which are the most significant archaeological excavations of the 20th century. It is a sight not to be missed by any visitor to China.
And then move to Xian Ancient City Wall which is the most completely preserved and the largest city wall in China. It was built for the military defense in the Ming Dynasty. Visitors can optionally ride a bike around the city wall.
Accommodation: Hotel booked by you
Attractions: Shaanxi Histojry Museum, Big Wild Goose Pagoda, Muslim Quarter (Breakfast + Lunch)
Our tour guide will meet you at your hotel lobby in the morning and then will head to the Big Wild Goose Pagoda. The Big Wild Goose Pagoda was originally built to hold sutras and figurines of the Buddha that Xuanzang brought back to China from India. Now surrounding Big Wild Goose Pagoda there build a big Garden, where people can have a retreat at there.
Continue on to visit Shaanxi History Museum which is one of the biggest museums in China. The museum houses the cultural heritage unearthed in Shaanxi Province which shows the development of the Chinese civilization.
Then you will come to visit the Bell & Drum Tower Square which locates in the very center of the city and is considered as the symbol of this old capital. At last take a walk in Muslim Quarter to meet lots of local food and snacks. Return to your  hotel afterwards.
Accommodation: City Center Hotel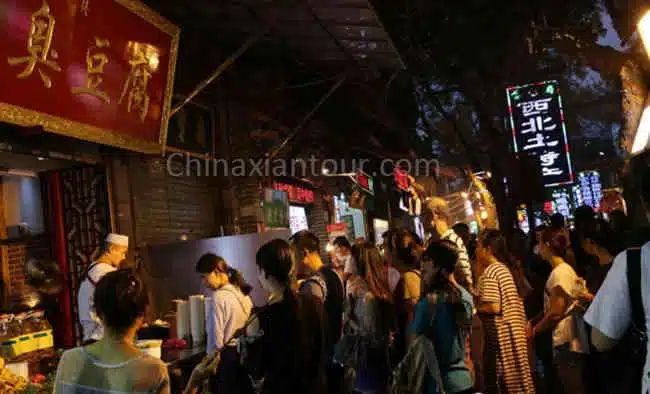 At confirmed time, our driver will meet you in hotel and transfer you to train station / airport for departure.