Day 1
Xian Arrival (No Meal)
Upon your arrival in Xian, the local driver will wait for you at arrival hall by holding a board with your name. The pick up location can also be the Xian Airport or Xian Railway Station. After getting on the private and comfortable car, you will be transferred to your Xian downtown hotel, where you can take a rest for the next day tour.
Accommodation: Luxury/ Comfortable/ Economic hotel booked by us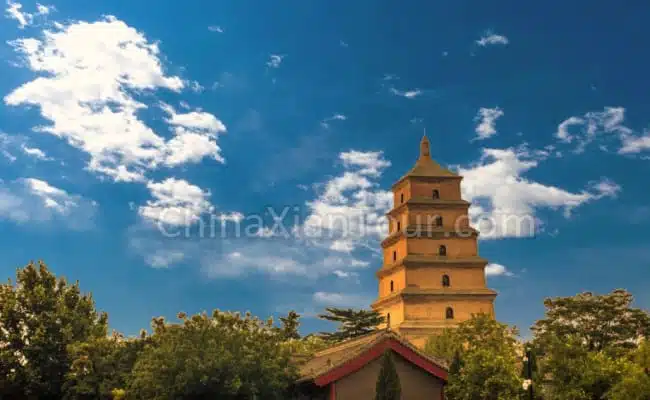 Attractions: Terracotta Warriors, Big Wild Goose Pagoda, Tang Dynasty Show and Dumpling Banquet
After the breakfast in hotel, you will be picked up by our guide and driver at 10:00 am to visit the famous Terracotta Warriors. Known as "the eighth Wonder of the world", the museum shows a surprisingly high level in sculpture, which is the most significant discovery in the 20th century. Before visiting the museum, stop at a terracotta figurine factory to specialize in the reproduction of the clay warriors, and watch the artisans craft the miniature statues.
After the lunch, you will pay a visit to the Big Wild Goose Pagoda, a well-preserved ancient building and a holy place for Buddhists. It was built to hold sutras and figurines of the Buddha that were brought to China from India by the Buddhist translator and traveler Xuanzang. Also, you can hang around the North Square of Big Wild Goose Pagoda and enjoy the daily life of local people.
In the evening, you will enjoy a Chinese Dumpling Banquet, which serves with nearly 20 varieties of dumplings which stuffed with delicious vegetables, meats, and seafood. Please leave a note to request if you are a vegetarian while booking. Next, you will experience the local colorful and splendid Tang Dynasty Dance Show, a performance of music and dance that imitate the Tang Dynasty over one thousand years ago.
After the show ends, the driver and tour guide will transfer you back to your Xian hotel.
Accommodation: Luxury/ Comfortable/ Economic hotel booked by us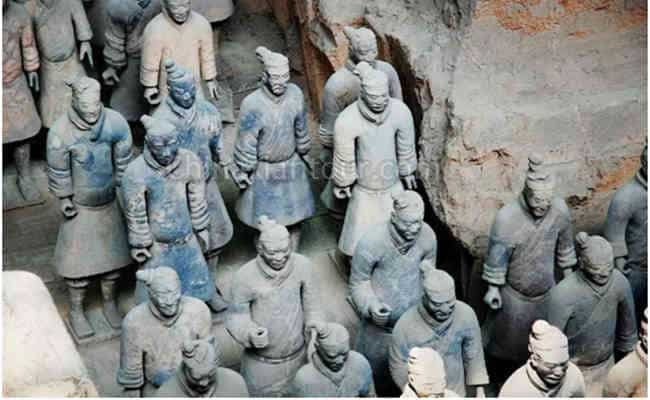 Day 3
Xian Departure (B + L + D)
Attractions: Small Wild Goose Pagoda, Bell and Drum Tower Square, Muslim Quarter, Great Mosque, City Wall
At 9:00 am, the guide and driver will meet you at your hotel lobby and lead you to start today's tour. The first attraction will be Small Wild Goose Pagoda. It is also a landmark of Xian, built in Tang Dynasty to store Buddhist sculptures brought by Xuanzang, together with Big Wild Goose Pagoda. Then, you will continue to explore the graceful Bell and Drum Tower Square & Muslim Quarter to find authentic local snacks and handmade crafts.
After a Chinese style lunch, you will take a visit to Great Mosque,  which is the is the largest mosque in China. After that, you will come to ancient City Wall that functioned as military defense in ancient time. It's the best preserved city wall in China. If you are interested in that, you can also choose to ride a bike on the City Wall.
After the dinner, you will be dropped off at airport or train station for your departure.