Our guide will meet you in hotel lobby at confirmed time. Then you will take the bus or Metro to Xi'an Railway Station. Then you will walk some minutes  to East Square of Xi'an Railway Station to take the shuttle bus to Huaqing Hot Spring, which functioned as imperial hot spring bathing spot in many feudal dynasties. The excavated Tang Dynasty imperial hot spring bathing pool sites are open to visitors. And if time allows and you have interest, you could climb the Mt. Lishan.
After then you will take the same bus you took in the morning and continue your way to Terracotta Warriors and Horses Museum, the most significant discovery of the 20th century. Know as "The Eighth Wonders of the World", the museum shows a surprisingly high level in sculpture. The splendid scene and format of the three pits, the Terracotta soldier figures and the bronze chariots in exhibition hall will leave you an impressive memory. After the tour you will be escorted to take the shuttle bus back to East Square of Xi'an Railway Station. From where you will walk to Metro station or bus stop to take the public vehicle back to your hotel.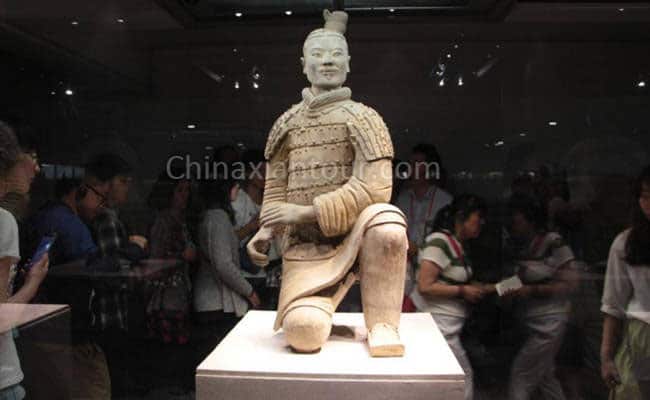 Kind notice:
*Tour starting time depends on you. The advised starting time is 08:00-10:00. So to ensure enough visiting time.
* In Terracotta Warriors and Horses there is a nice restaurant named Friendship Restaurant. You could have lunch or dinner here if you like. Or if you like you could try some local food nearby the museum.
* The tour cost excludes public transfer fee. Please bring some change on the touring day. Like 1-yuan, 5-yuan, and 10-yuan. 1-yuan is used when taking bus, and 5-yuan is used when taking the metro. With help of our guide, you will buy the bus ticket and Metro ticket on your own.
* Comfortable walking shoes are recommended.
* Bus from Xi'an train station to Huaqing Hot Spring cost about 45 minutes, and from Huaqing Hot Spring to Terracotta Warriors it takes about 15 minutes.
* With entrance ticket of Huaqing Hot Spring, you could visit Lishan Mountain for free. You could either visit the mountain on foot or optionally by cable car. While please control the right time.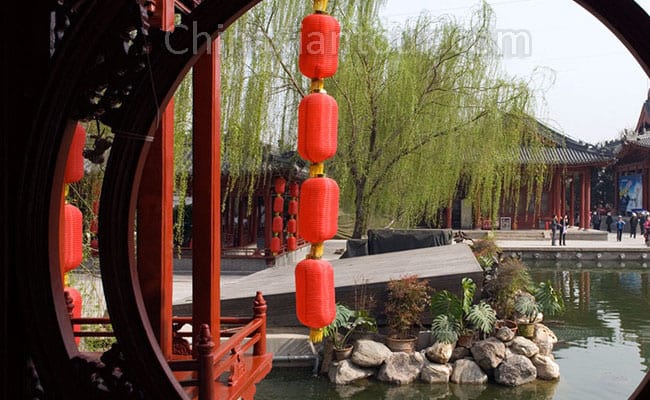 Tour Price Per Person ($=USD)
Travelers
1 People
2 People
3 People
4 People
5 People
Tour Price
$125
$91
$80
$75
$73
Travelers
6 People
7 People
8 People
9 People
10 People
Tour Price
$71
$69
$67
$65
$64
Book the Tour Free Inquiry
Price includes
Entrance ticket
English speaking tour guide
Private tour for your group
Price excludes
Meal
Cost for bus/ Metro
Personal expenses
Gratuities (recommended)
Booking Method
Please send your travel request via e-mail

[email protected]

to us. You are also welcome to call us at

0086-15129005119

from Mon to Sun 24 hours.
Our real trip advisors will have your booking confirmed no more than 1 working day. We even take last minute booking if time is pressing. When your booking is confirmed, you will get a confirmation email from us, which includes the confirmed detailed itinerary with prices.
A small amount of deposit will be charged in advance via paypal for tour booking (Deposit for tours excluding train/flight/hotel: USD50-USD100; Deposit for tours including train/flight: your travel consultant will advise according to group size and itinerary). The balance can be paid to our tour guide when you are on the tour, or the credit card balance payment via Paypal latest 3 days ahead of the tour date. Both RMB and hard currency are acceptable.
Our Tour guide
Over 15 years, we had built up a professional guide team. They are 100% guaranteed licensed guide. Apart from been knowledgeable, they are also friendly, fun, attentive, and flexible. Nothing is too difficult or troublesome for them, as they will always try their best to make a pleasant journey for you! You may get new friend after travelling in China!
Wendy
Shasha
Noble
Our Driver and Vehicle
Always makes you feel safe and comfortable is the main goal of our service. The vehicles we use are all air-conditioned and kept in good safety and sanitary condition. The drivers we use are all licensed driver with many years driving experience. More attentive, we offer you a free baby seatservice if you travel with your baby.
Our vehicle
Inside Looking of Our Vehicle
Our Driver and Car
Meals
Food is a part of the important culture for Chinese people. China fits for all budgets. Hotels booked by us will include breakfast. Lunch is chosen at restaurant which is popular among locals, and with good environment. (All restaurants have Western styled Washroom available if this is what makes you feel headache about China) Dinner is mostly left for yourself, so you enjoy more freedom on your local food adventure or some familiar hometown food.
If you are a Vegetarian, or Muslim , or allergy on any kind of food, you are suggested to inform this to your travel consultant, they will help arrange proper restaurant or food to meet your needs.
Buffet Meal
Lunch
Local Snack
Free Inquiry: