Archaeological Site of Terracotta Warriors and Horses
Terracotta Warriors and Horses tour in Xian is always so attractive to the archaeological lovers. Although the basic exhibition remains the same, in different time tourists could see some different exhibition in the Terracotta pits.
Usually the Terracotta Warriors one see is the following:
They stand in the corridor in clear order and most of them are basically complete figure. Actually they are not the original looking when they were just excavated. They are the repaired ones set in the original places. In below we'd like to share some pictures of archaeological site in Terracotta Warriors Museum. If you visit the museum in low season, you could clearly see these unexcavated figures half-buried in earth.
Archeologists are trying taking the terracotta figure fragments from earth.
A part of Terracotta Warriors pit. The terracotta figures will be excavated soon.
The terracotta figures fragments newly took from earth.
The archeologist is clearing a horse head.
A Terracotta soldier figure's head with remaining color from 2000+ years ago.
The archeologist is clearing the soil on head of the terracotta figure.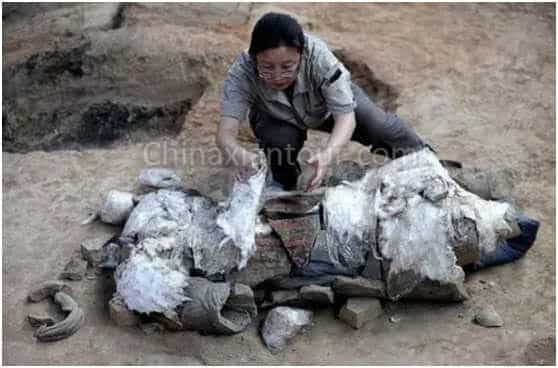 The archeologist is dealing with a terracotta figure which remains some original color.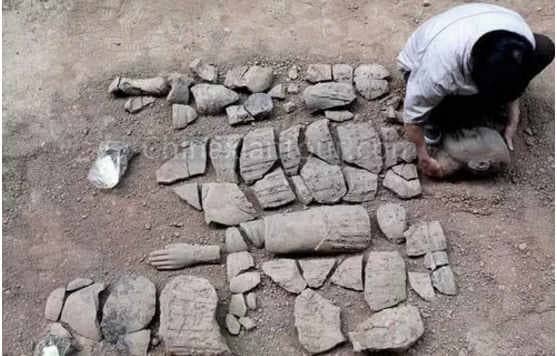 An archeologist is trying putting the parts of a soldier figure together.
Putting these fragments together and repair them with help of professional skill.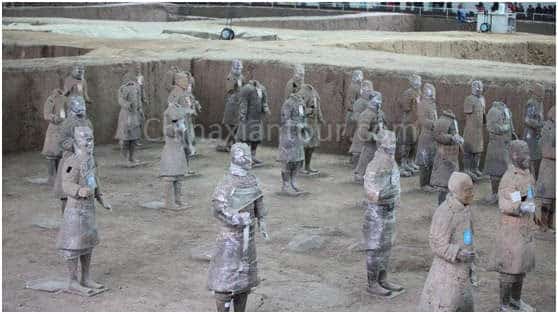 Repairing work is basically finished. In some days later, they'll be placed in the situ for visiting. Some of them will be delivered to laboratory for further research.