Baoji-Lanzhou High-speed Rail Started Operation on 09TH July, 2017
Baoji-Lanzhou high-speed rail had its first run on July 9th! It completes a crucial link between the east & middle area to the northwest west area in national network. That means Silk Road tour travelers could take the fast train throughout the tour. Baoji locates in Shaanxi province about 170km to Xian, being an important conjunction in China's railway network and Lanzhou locates in Gansu province being another important link in northwest China. The connection between the two points beyond doubt is a great progress in Chinese transportation.
The rail with its whole length of 401 kilometers started its construction in 2012. It runs at the average speed of 250 km per hours, which means the journey from Xian to Lanzhou is slashed from previous 6 hrs to 3 hrs. This line let the vast northwest area embraced by the great network of Chinese national network.
It will definitely boost outbound passenger flow from the northwest and even central Asia and also improve transport capacity on the Eurasian rail corridor. Adventurers holding interest to the extensive and mysterious northwest area are provided lots of convenience to explore their dreamy land and leave their foot prints on the famous channel connecting the east and west of the world—the Silk Road!
After 09th July, 2017, journey to the west is totally unimpeded. Monky King Sun Wukong should be excited and happy to hear the news because his tutor Xuanzang monk and brother disciples won't need to spend too much toil and time on the way! Baoji-Lanzhou high-speed allows them a more convenient journey to worship Buddha in west India.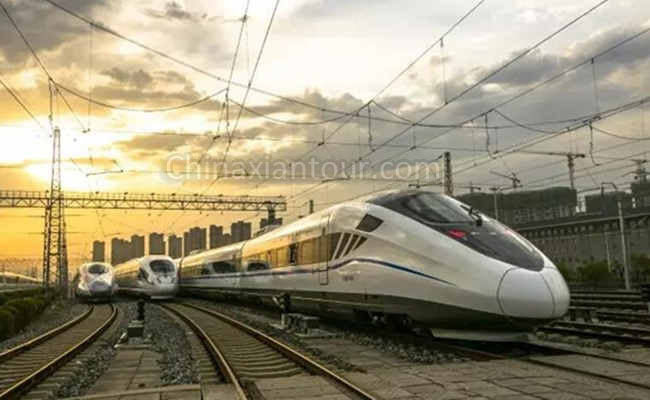 The new high-speed rail brings Monkey King and his fellows to be closer to the holy land in their heart. We China Xian Tour lead you to reach the breathtaking landscape along the ancient Silk Road in the northwest of China deeper and faster. Tickets booking service and diversified Silk Road tours would make you a lifetime memory in China!