Cave House Group in Northern Shaanxi Province
The cave house group we'd like to share today is Dang Family Manor in Suide County on northern Shaanxi Province. The cave house group was built in 1814 of the late Qing Dynasty. The present inhabitant of the manor is the 11th generation of the manor's founder. Tough most of the cave houses are ruined, the cave house group is the largest scale and most completely preserved house cave in northern Shaanxi Province.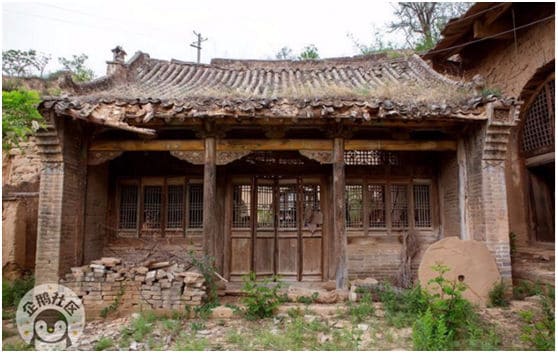 Getting off the car one will see the overall layout of the manor. The manor takes the loess plateau mountain as the background. From the grand layout of the manor one could imagine the prosperity of the Dang Family in hundreds of years ago.
The lower part of the cave house group still functioned as living room of local people. And the upper part of the cave house group were deserted.
From the lower part there are stairs leading to upper part. All the living caves were dug on the cliff surface which take full use of the limited space.
The Buddhist niches in northern China are usually set on the screen wall which stands in front of the main entrance. Due to the space limit, the Buddhist niches in the manor were set between the two doors. The Dang Family Manor has 17 gates in total. In the 100 mu's area, the manor was built with 4 wing-rooms, storeroom, mill room, stable, etc. It is the first large-scale private manor in local area since the Qing Dynasty.
Each yard of the manor remains independent but it is reachable from other yards. And each yard has its own gate, archway, wing-rooms, stable, and screen wall.
People still live in the manor remember that in ancient times there are large scale stone carvings in the manor. But they were either stolen or destroyed in the past decades of years.
With the Yanhuang Sightseeing Highway opens in last year, the Dang Family Manor is more accessible. If you are interested in the folk culture, doing a side trip to see the Dang Family Manor in northern Shaanxi Province would be a nice choice.