Since Shanghai has begun to impose mandatory garbage classification in June 1, 2019, other places listed in 46 pilot cities for garbage classification and collection face big tests. The measures of Xian municipal solid waste classification management shall come into force on September 1, 2019. For those who arbitrarily release household waste in violation of the regulations, the unit shall be fined more than 5,000 and less than 20,000, and the individual shall be fined more than 100 and less than 200. And the inglorious information will be incorporated in the personal credit system.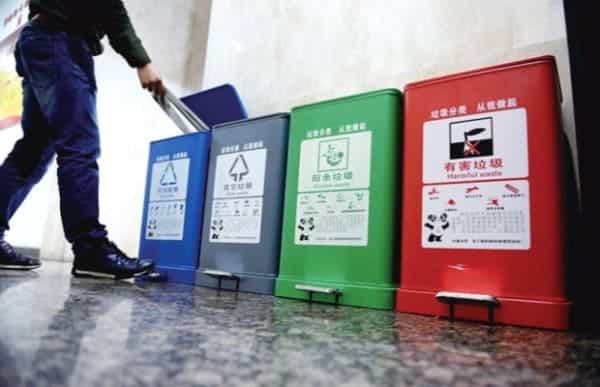 The domestic garbage was not classified in the past, but was mixed and directly pulled to the waste treatment plant for landfill disposal. At present, China's largest landfill with the largest storage capacity is located on the eastern outskirts of Xian. Xian, for example, produces more than 13,000 tons of daily household waste.
Harmful waste refers to that contains harmful substance that can do direct or potential harm to human body or natural environment, such as used batteries (rechargeable batteries, button batteries,etc), used tube, paint bucket, pesticide items, expired or abandoned drugs and so forth.
Kitchen waste is also called "wet waste", referring to that generated in residents' daily life and activities such as food processing, catering services and meals provided by the unit, including discarded vegetable leaves, leftovers, leftovers, fruit peel, egg shell, tea residue, bones, etc.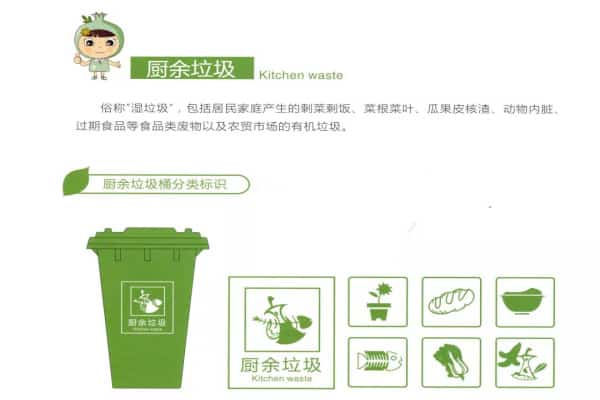 Recyclable waste refers to that after processing, it can be used as a raw material for production or can be reused after being sorted. For example, complete glass products, all kinds of plastic products, books, newspapers, brochures and other printed items, cans, scissors, nails and other metal products, old clothing and other fabrics.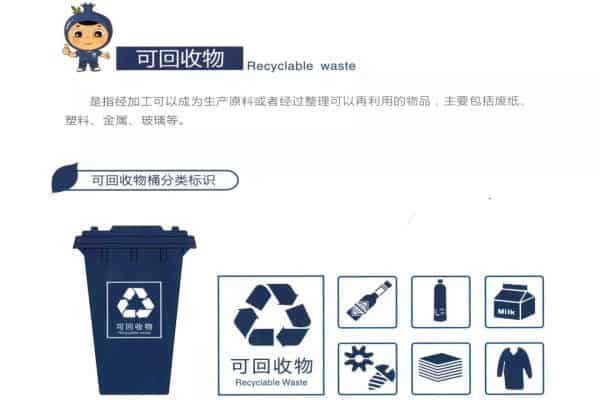 Other waste, namely "dry waste" refers to other household waste other than three kinds of aforementioned waste, including tile ceramics, waste soil, toilet paper, porcelain fragments and other waste difficult to be recycled.
The days of garbage classification is approaching. For all friends home and broad traveling to Xian, please keep the waste-sorting list well in case you need.
(Pictures from other website)