Farming Scenery of Ningqiang County
In early June Ningqiang County in Southern Shaanxi Province welcomes peak farming time for summer harvest and rice transplanting. Local peasant catch the sunny days to harvest rapeseed, transplant rice seedlings, and weed. The photos of Ningqiang County taken by plane present some pasture pictures consists of  farming scene, rolling of green mountains, zigzag roads, devious rivers, and villages submerged in groves.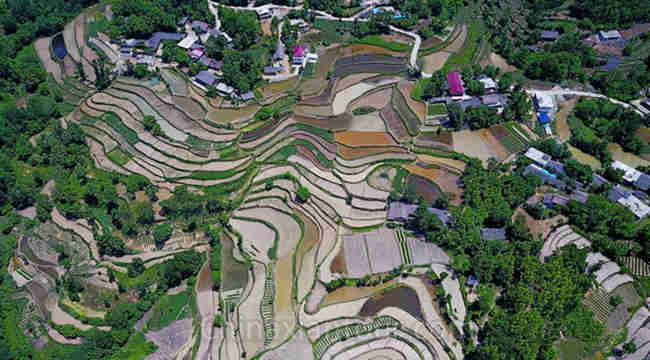 After the rain local peasant took the chance to transplant rice seedlings in their rice paddy. Photo taken on May 27th.
Fresh rurality scenery of Wenjiaping Village of Ningqiang County after the rain. Photo taken on May 27th.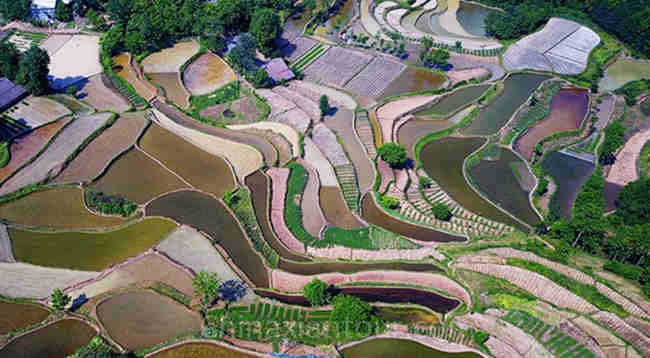 Due to the inconvenient traffic, Ningqiang County is less known and visited by tourists. In 2018, with the open of Xian-Chengdu Fast Train, Ningqiang will become a rising attraction to domestic tourists and also international tourists who have interest in country scenery. Would like to be the pioneer traveling to mountainous area of Southern Shaanxi Province to see pandas and local country scenery? China Xian Tour will be glad to help!