Keep Animals Cool in Summer Days
Xian keeps daily highest temperature over 40℃ for more than 2 weeks. The top priority for Xian people is to expect for the cool days. People have air-conditioners to keep cool. Then how do animals escape from the heating days? In Xian Qinling Wild Animals Zoo, the animal feeding staff made many kinds of heat-relieving food like watermelon, ice, frozen sucker, green bean soup. Beside the special diet, the zoo also equipped air-conditioners and shower compartment to ensure animals spend a relatively comfortable summer.
Make some cool fruit-and-ice cake for babys.
Let me try if this cake can satisfy me. Wow! Tasty and cool!
Besides the ice cake, I have privilege to eat tailor-made ice cream in air-condition room.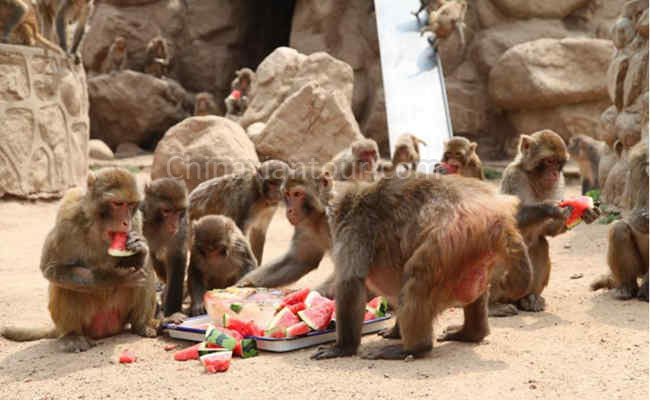 Don't grab! Every one is goona get a share.
Come here! We find an amazing thing. But is it eatable?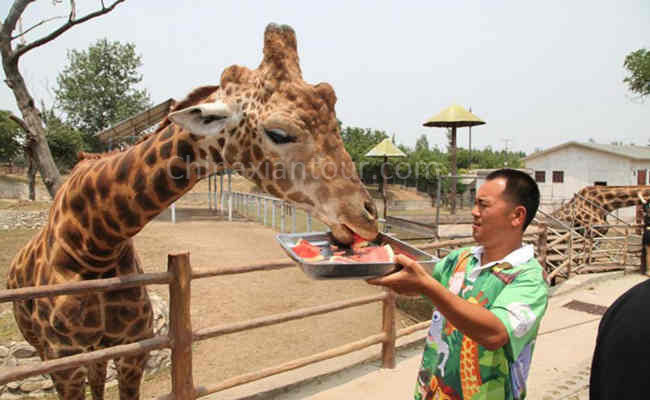 Thank you daddy. I love it!
Nothing can make be happier than taking a shower!