After long time expectation, the metro that shuttles between North Xian Railway Station and Xian Airport starts service public on Sept 30th, 2019. That greatly benefit the citizens and travelers traffic to airport. Natives joked it was Xian's gift to its motherland's birthday because that date is just what the public assumed – Oct 1st is the National Day of China, following which is a 7-day long national day holiday, and during that period Xian would meet one of its peak traffic times. Opening at that time can effectively check the metro's carrying capacity. After 2 week's service, the metro's performance satisfied most passengers. It may soon become the most used transportation between city area to Xian airport.
Hopefully it may also become a popular transportation method among domestic and international travelers. So we'd like to share some more info about it with you. Hope it can help with your coming Xian tour.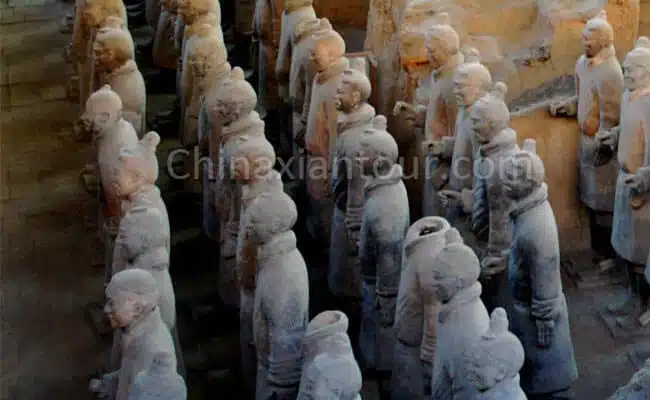 Route: North Xian Railway Station – Xian Airport
Stops: 10 stops in total
Max Speed: 100km/h
Running Time: 33 minutes per way
Daily Service Period: 06:00-23:00 (first train in North Xian Railway Station and Xian airport depart both at 06:00, and the last train departs both at 23:00)
Departing Time Interval: 9m 43s (the time interval will be a little shorter in public holidays.)
Ticket Price: CNY16 per person (Full distance between North Xian Railway Station and Xian Airport. The price may vary a little in later time.)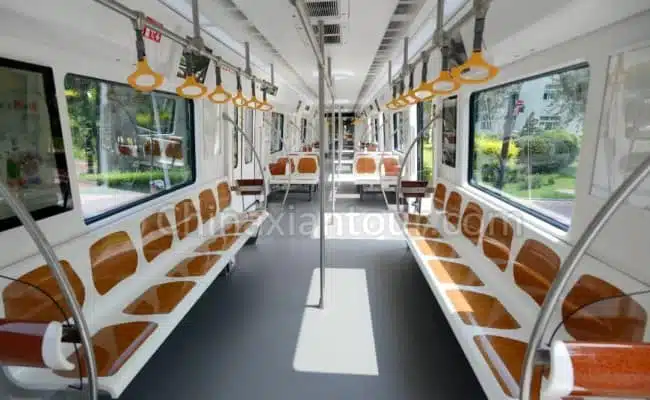 How to Buy Ticket?
Buy with cash at metro station's customer service center.
At airport station one can buy ticket to any one stop of Xian Metro. And in any one Xian metro stop's customer service center one can buy ticket to airport station.
Buy with cash on self-service ticket machine.
In each metro station there are many self-service ticket machines at public's service. If you can read Chinese, you can buy ticket here too. Please note the machines only accept ¥1 coins, ¥5 paper cash, ¥10 paper cash, ¥20 paper cash. No any other cashes they accept.
Use the Chinese version Alipay App to pay with your phone.
Guide to E card of Xian Metro – 支付宝 (Alipay)—卡包 (E card pocket)—西安电子地铁卡 (E card of Xian Metro). You just need to scan the E card DR code when enter and exit the metro station. In a few seconds the system will take money from your account.
Use the WeChat App to pay with your phone.
Guide to E card of Xian Metro – 微信(WeChat)—乘车码(Bus/ Metro DR code)—西安地铁乘车码 (Xian Metro DR code)
Just like many other cities in China, you can pay almost every thing with phone – bus, taxi, metro, restaurants, shops, supermarkets, roadside stands, food markets… As long you have WeChat or Alipay and have Chinese money in your account, and of course please ensure your phone can connect to internet any time and place . If you believe you can pay with phone, you do not need to bring much cash with you any longer. That would be excellent for a safer tour.