According to Xian municipal government website, North Xian Railway Station – Xian Airport Metro will operate on a trial basis in the coming September. If everything goes as planned, the subway will open to public also in September.
The subway covers a total distance of 29.3km and has 10 stops in total. In each carriage there is a electronic signs which shows the next stop's name and the actual current speed. That is very helpful for both domestic and international passengers.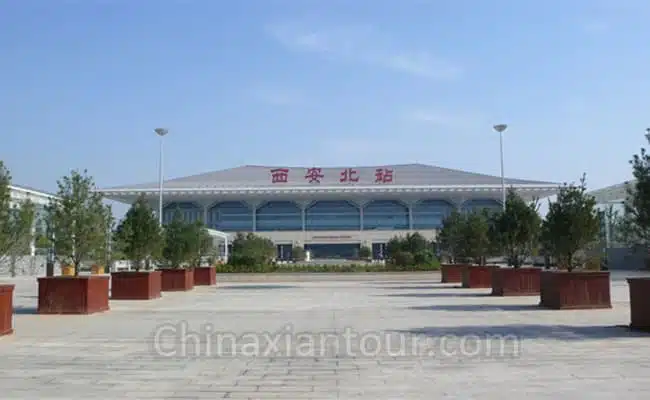 After opening of North Xian Railway Station – Xian Airport Metro, tourists could easily take the Metro L2 from Xian city area to North Xian Railway Station and then transfer to Metro to Xian Airport. That is not only faster but also save you some cost.
There are 3 underground stations. They are Bei Kezhan (North Xian Railway Station), Jichang (T5 Xian Airport), Jichang Xi (T1, T2, T3 Xian Airport)
And there are 6 Elevated stations. They are Weihe Nan, Qingong, Changling, Baiqi Zhai, Yishu Zhongxin, and Konggang Xincheng.