Special Things of Mt. Huashan
Mt. Huashan nearby Xian is one of the 5 sacred mountains in China. And it is the most arduous one among the five mountains. At present most people's Mt. Huahsan tour last one day. To save the time and energy, they rent a car from Xian and take the round way cable car up and down the mountain. So they could see the most scenic things of Mt. Huashan in one day. While in this way lots of people will miss some unique things of the mountain. If you are planning an in-depth Mt. Huahsan tour, the following things of the mountain may lit your trip.
Yuquan Taoist Temple (Jade Spring Taoist Temple) – The oldest Taoist temple in Mt. Huashan
Yuquan Taoist Temple was built in the North Song Dynasty (960-1127) by the Taoist named Jia for his teacher, Chen Tuan. Since its establishment, the Yuquan Temple functioned as the major gathering place for Taoist activities. Lots of tourists who plan a Mt. Huashan trekking will choose the temple as the first stop when they arrive in the mountain. Having a good refresh and then start the trekking.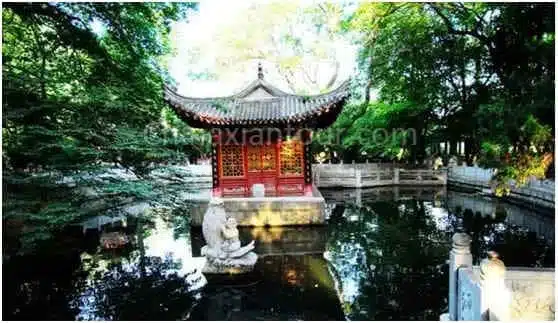 Stone Archway with "Tian Wei Zhi Chi" of the Xi Yue Temple – The most exquisite archway of Mt. Huahsan
The archway was built in the Ming Dynasty (1368-1644). The highlight of the archway are the various carving techniques: full relief, relief sculpture, openwork carving, etc.
South Peak – The highest peak of Mt. Huahsan
With an altitude of 2160.5 meters, the South Peak is the highest peak of the Mt. Huashan. Standing on the South Peak, one will have an overlook of the mountain area.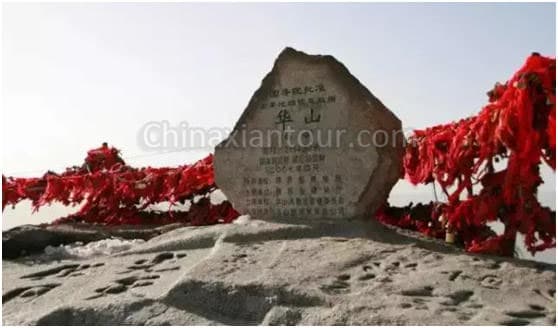 Statue of Chen Tuan – the largest statue of Mt. Huashan
Chen Tuan (871-989) is the master of Taoism. His lying statue here is 12.8 meters long and 5.6 meter tall. The whole statue lies on the granite base. Each tourists who go to the customer service center of the scenic area will see the statue.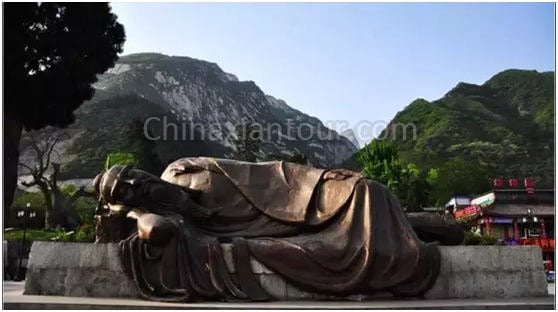 The Steepest Track of the Mt. Huashan
Nowadays there are many ways going up to the mountain top. While in ancient time there is only a few arduous way leading to the mountain top. If you are brave enough and want the tour be morning exciting, we recommend the "Zi Gu Hua Shan Yi Tian Lu". This track is 12.5 km long and has 9567 stairs. And you will pass the well known Qianchitong, Baichiya, Laojun Ligou, Canglongling, etc.
Plank Road- The most panic road on the mountain
The Plank Road locates on the wait of the South Peak. It is 2160 meters from the ground. Actually it is not a real road but the narrow wooden plank setting on the cliff. Though it is safe enough to experience because tourists will be equipped with safety device, it wil test your courage very much!