Stone Baked Dry Cake
Local specialty of a tourist destination is always welcomed by visitors. And food is forever the important part of a place's specialty. It may not be so delicious as one expected but always unique and have special importance in dietary of local people. With growth in living standards, Stone Baked Dry Cake was moved from the main food. But it is still loved by local people, especially elder people as supplementary foods.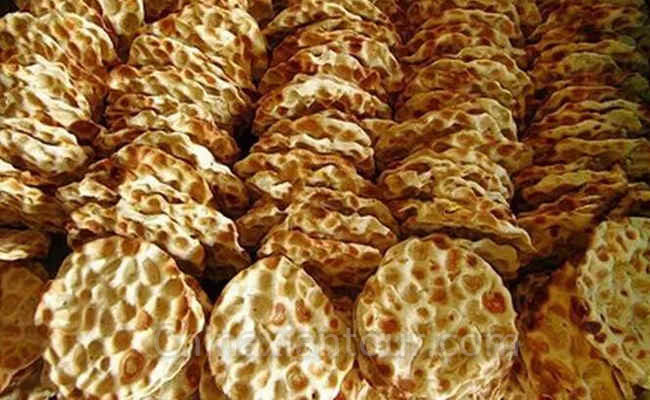 Origin of Stone Baked Dry Cake can date back to Stone Age. Due to he long history and unique cooking method, Stone Baked Dry Cake is called the "Living Fossil of Chinese Food". It is loved by local people for 3 reasons. first, it is suits local people's taste. Second, compared with other food, the dry cake can be kept for longer time and will not go bad. Third, local people believe it is good for stomach.
When we mentioned Stone Baked Dry Cake for the first time, our clients were surprised: how could pebbles cook cake? You may have the same question. We will solve your concern here.
Step 1 Prepare some leaven dough and fillings. Add egg cream, sesame and fennel to the dough. Fillings are usually granulated nut and a little ghee.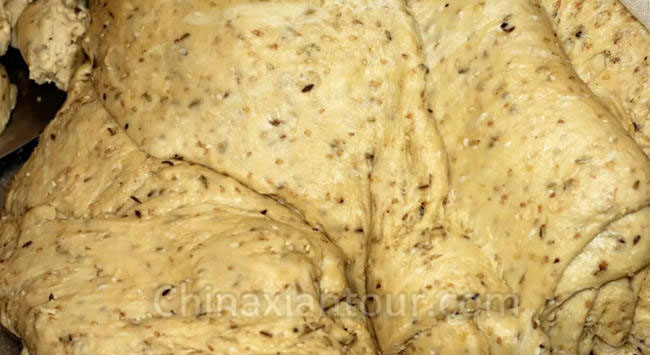 Step 2 Divide the big dough into several small ones and wrap the fillings with small dough.
Step 3 Roll the filled dough into shape of round cake.
Step 4 Heat pebbles in iron pan . Attention! It isn't the special cooking-used pebbles with hard and glazed natural surface.
Step 5 Flattening the pebbles and put the cake on the pebbles.
Step 6 Cover the cakes with another basin of heated pebbles.
Step 7 Continue heating the pebbles for some time.
Step 8 Cooking is done and take the cake out.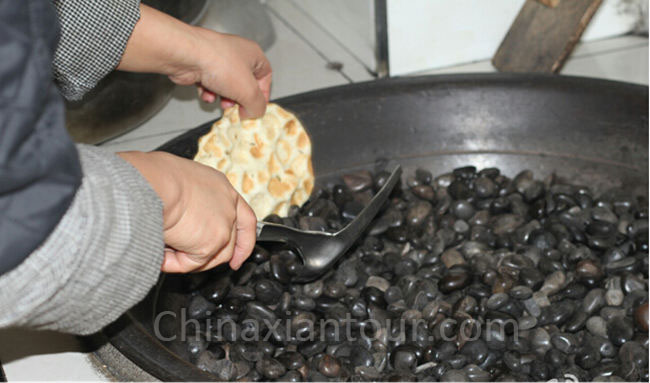 Step 9 Enjoy the fragrant Stone Baked Dry Cake!
Is that the kind of food you may like? In Muslim Quarter or other off-street alleyways with just no more than RMB2 you could buy a fresh cooked Stone Baked Dry Cake.