Dongcang Drum Music could date back to Han dynasty and flourished in Sui and Tang dynasty. It underwent a new reform in later Song era. In reality, Dongcang Drum Music is the representative of Chinese traditional music. Dongcang Drum Music Club was a famous drum club in ancient Xian. It served imperial officers and was one of the few that lived on government subsidy.
The club had no fixed venue to perform over a thousand years, but it finally settled in Tang Paradise for a decade. The club performs every day in Tang Paradise, bringing the elegant and magnificent Datang music to the public.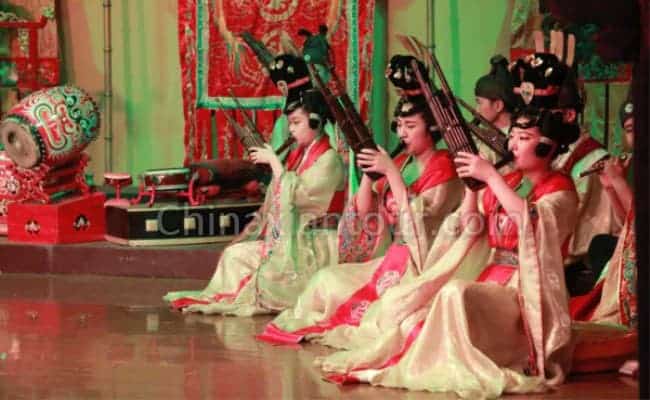 For 13 years, Dongcang club has performed more than 10,000 times for worldwide tourists, with some of the classic shows being highly praised. Dongcang club also went to Europe and Japan to act on behalf of China's drum music clubs, exhibiting the unique and mysterious charm of Tang dynasty palace music.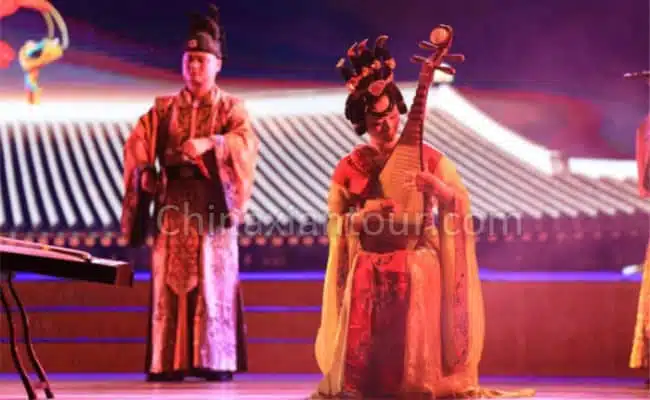 Dongcang Drum Music revives the Chinese royal style classical music, despite the difficulty that it once nearly failed to be handed down owing to lack of successor with relevant skills. The art itself contains historical value, academic value and cultural value. It is undoubtedly an outstanding drum music extant in the world.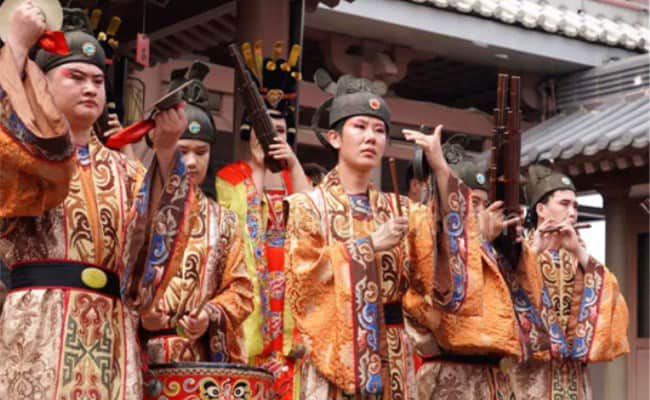 Every day at 13:30, 15:40, 17:00, Dongcang Drum Music, the intangible cultural heritage of mankind will be put on stage at Luyu Teahouse in Tang Paradise. This will definitely be a feast of Chinese music culture, and also an unexpected experience for Xian tour.