In the inner side of Xian City Wall, between Zhuque Gate and South gate, there locate a hostel which is increasingly popular among international and domestic travelers. From the hostel, walking eastward you will meet South Gate and Shuyuanmen Cultural Street soon, and walking northward you will arrive at Muslim Street and Bell & Drum Tower Square, looking toward south in your sight you will find Small wild Goose Pagoda and Small Wild Goose Pagoda.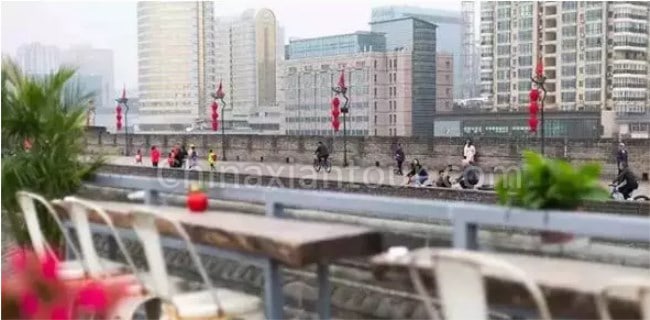 The hostel's name is Travelling with Hostel. The hostel is not large in scale, but it has guest room, bar, and a big balcony on the top open air layer. In its opposite side there stand City Wall. They are so close to each other that it seems you can jump to City Wall from the hostel's top layer. On the layer under balcony it is bar. It is very satisfying to have a drink in the bar.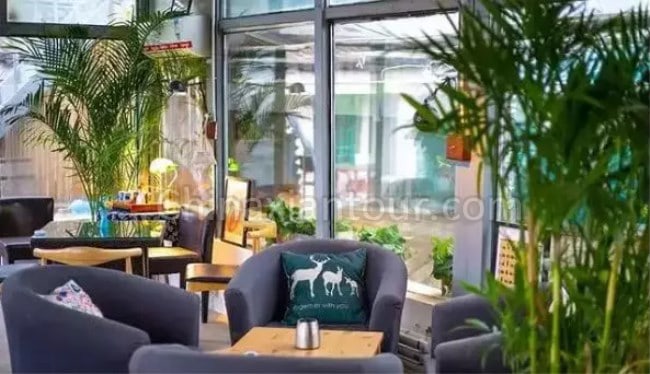 Travelling with Hostel combines features of guesthouse and common hostel. It has comfort & design sense of guesthouse, but also remains simplicity, free & relaxing atmosphere of hostel.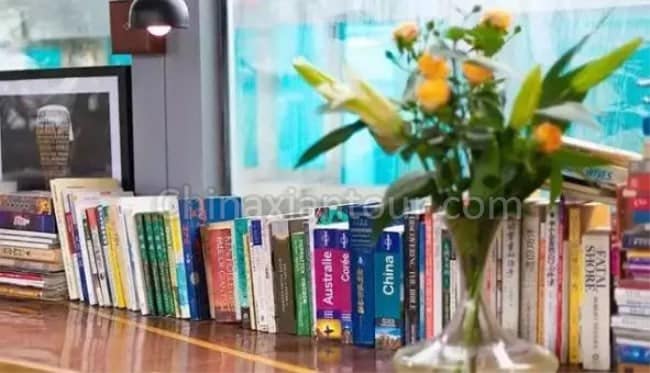 Each morning, you will hear singing of birds, and be greeted by flower fragrance. Though it locates in city center, you will enjoy its peace and easy environment.
Scrawl on the hostel's wall is full of personality.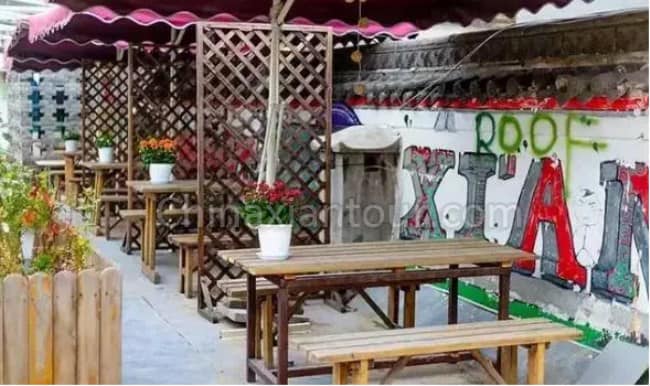 In the bar there is wine, Chinese spirit, tea, reading area, and local folk songs. Many travelers can make some new friends if they like.
On the balcony, there are projector, you can join in others to watch a movie, basketball game, or a football game.
Each day when the night falls, go upstairs to balcony, you will see the amazing night view of City Wall.
Some travelers think Travelling with Hostel as the best spot to taste Xian. In the room, one can have a close look at City Wall; on the balcony, one will have an overview of southern area of Xian; step out of hostel, one could take a walk in the City Wall Park. That may be the best way to "read" the ancient city – Xi'an.