Wakeup Your Taste buds with Best Summer Food Combo
The weather in Xian has constantly been over 37 ℃ for over 10 days, some people complains "I am almost melted! My stomach refused anything!" It is indeed too hard to have a good appetite in so hot days. Do you know how local Xian people comfort their stomach? The answer is Liangpi and Liangpi Match.
Liangpi (Cold Noodles) is one of the forever welcomed food among Xian people, especially in summer days. There are other 2 things are usually ordered together with Liangpi: Roujiamo (Chinese Hamburger) and Bingfeng (Ice Peak). They three are the best sellers among local Xian food in hot summer days.
Top priority for one's Xian tour is indeed visit to Terracotta Warriors and Horses and other historical relics. Traveling is about experiencing, that means sighting is an important part of the tour. But except for the sightseeing, eating is also the interesting and important part for your Xian stay. Eating like locals is some people's aims in each city. Then if you travel to Xian in summer days, Liangpi and its partners Roujiamo & Bingfeng should not be missed!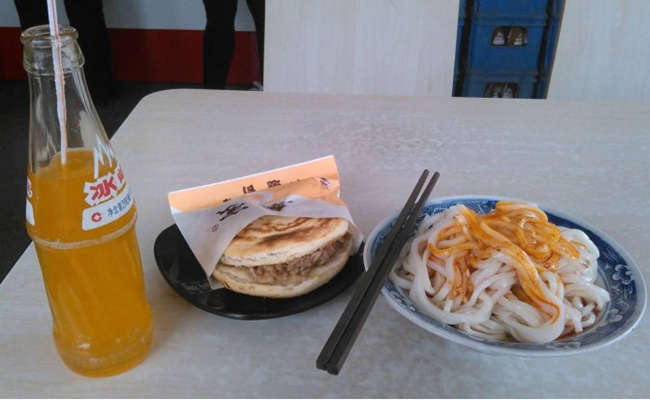 Try the Shaanxi Liangpi, you will get some comfort. Try the Liangpi (cold noodles) and Liangpi mate, Bingfeng (a Xian local juice in the glass bottle), you will love to eat in the hot summer!
Actually Liangpi is a common home-made food for local people all the year round. Not only in summer days, some people even make it to treat their friends in relatives during Chinese Spring Festival! If you want to try Liangpi making, here below is the brief introduction.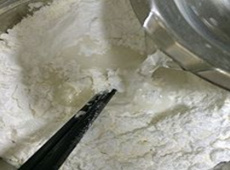 Step 1: Put 150 gram wheat starch and 15 gram wheat flour into one basin. Then pour some water into the mixture and at the same time stir the mixture.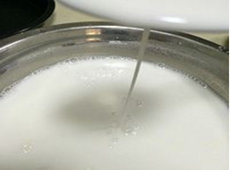 Step 2: Stirring the mixture till it becomes thick fluid.
Step 3: Prepare a clean pizza plate ( the stainless steel plate or ceramic disk). Take some thick liquid and pure into the plate. Then shake the plate to ensure the liquid lie in the plate equably.
Step 4: Put some water in the boiler and heat the water till boiled. Then turn down the heat and out the pizza plate with mixture onto the boiled water.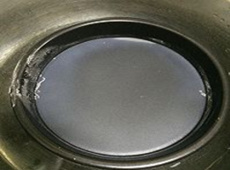 Step 5: Heating for 2 minutes with hard fire and take the plate out. Then put the plate onto cool water for about 1 minutes to cool plate down.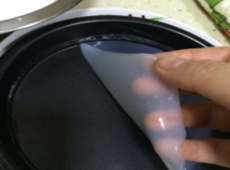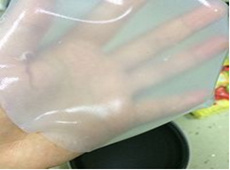 Step 6: Take the Liangpi out of the plate. The first piece of the Liangpi is done!
Step 7: Brush the Liangpi with teal oil to prevent it sticky with other Liangpis you cook later. Put 4-5 pieces of Liangpi together and then slice the Liangpis.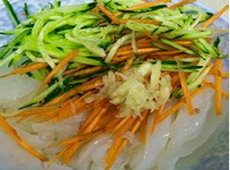 Step 8: Put some sliced vegetables and other seasoning you like. Then please enjoy it!