Weita Village in Yan'an
Yaodong, also known as dwelling caves, is the special traditional residence on loess plateau. In old days, Yaodong widely spread in Shannxi and Shanxi Province. Nowadays, they can only be seen in some villages far from city area. And in Northern Shaanxi Province, there are relatively more Yaodong preserved. Today, we'd like to introduce you a village which remains lots of Yaodongs and there are still people living in Yaodongs – Weita Village in Yan'an City which is about 4.5 hours driving from Xian.


In the village, you will meet many stone and earth Yaodongs and meet the old-day slow agricultural life. Compared with bustling and crowded city life, the village appears extremely relaxing and quiet.


The village has a history of several hundreds of years. Till today it remains its original looking which came into being in 1980s. So it is called "virgin village. You will find old people in the village are still dressed in typical Northern Shaanxi folk costumes – Sheep skin jacket and sheep skin head wrap. All traditional festivals were well preserved in the village. And people held marriage ceremony and burial ceremony in old ways…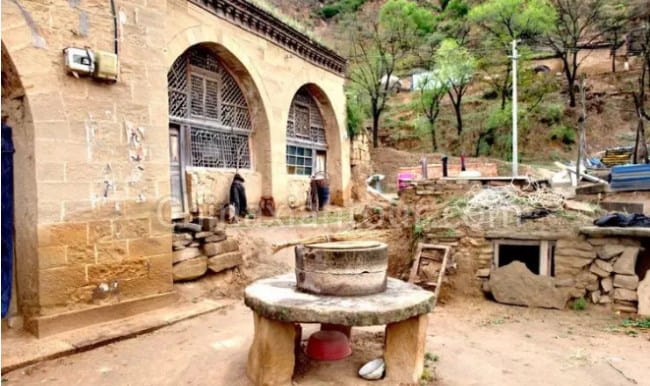 In the village there is a temple for Dragon King where people pray for rain in dry years. A few years ago the ancient bell in the temple was stolen. So the temple is gradually deserted.


Simple Yaodong dwelling house courtyard, the fences in front of the courtyard, and the wall made with rocks, plus the old style agricultural life method, these factors would show you the most authentic agricultural civilization in Northern Shaanxi Province.