On April 28th, urban terminal of Xian airport opens. It is the first airport terminal in Xian City, and it makes it more convenient for independent toursits who departure Xian from airport near Terracotta Warriors – Xian Xianyang International Airport. No matter take the bus, Metro or taxi one will arrive the terminal easily. The terminal is named as Yitian Urban Airport Terminal and locates at outside of Chaoyang Gate (East Gate) of Xian City Wall. The terminal opens from 08:00-20:00. From that day on, people could get boarding pass and deal with luggage check-in in the urban airport terminal. Every 30 minutes there is a airport shuttle bus departs. For passenger have higher vehicle requirement, the urban airport terminal could arrange special business class vehicle.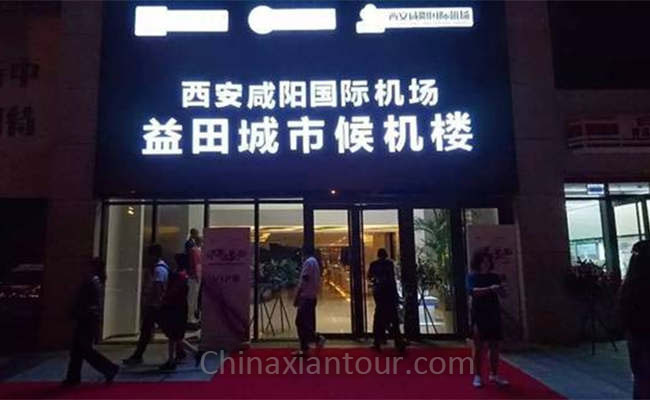 That urban airport terminal locates in the Yitian Holiday International Shopping Mall, a newly opened fashionable shopping center at outer side of East gate of City wall. Passengers could do flight inquiry, get boarding pass, check in their luggage, etc. For normal passengers they could finish all flight boarding procedure. That save much  time to waiting in airport. Passengers could also book flight seat in the urban terminal. After flight check-in in that urban airport terminal, passengers will do not need to waste precious time to do nothing but wait for the flight. They could either do some shopping, try some food and snack, or walk around to see the city for some time.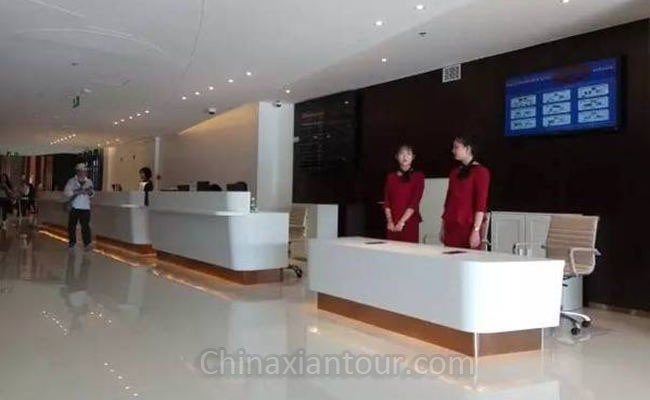 Next to Yitian Urban Airport Terminal is the entrance of City Wall Scenic are, just 4 bus stops from the terminal there are Bell Tower, Drum Tower, Muslim Quarter and Grand Mosque, and taking the metro people could arrive Big Wild Goose Pagoda in 20 minutes. The terminal is also close to Xian Train station from where people could take the shuttle bus to Terracotta Warriors, Banpo Museum, Huaqing Hot Spring. With the opening of that urban airport terminal, one's Terracotta Warriors and Horses tour on their own will be easier and cost less.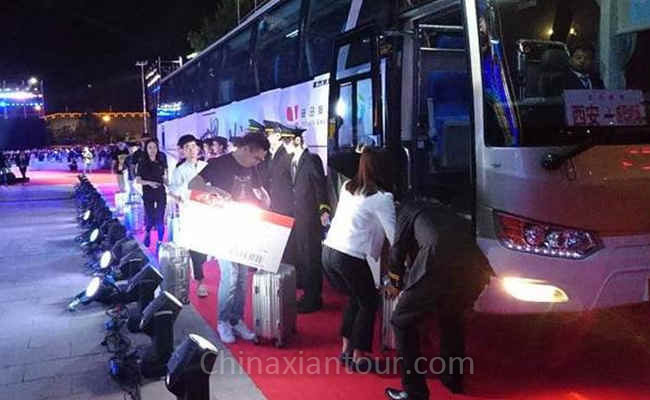 In the following years the urban airport terminal will try to offer more service to bring more convenience to passengers.
Besides, in the next few years Xian Xianyang International Airport will open urban airport terminal in other cities like Weinan, Ankang, Baoji, Tianshui, Pingliang. By then traveling to these cities will be faster and easier.