Xian Jiaotong University Museum
In Xian there are many well known museums that have rich interesting cultural collections. The most visited ones by international tourists are Shaanxi History Museum, Banpo Museum, Xian Museum, Daming Palace Heritage Museum. Today we'd like to show you a unique museum locates in Xian Jiaotong University – Xian Jiaotong University Museum, which is of typical feature of Shaanxi Province.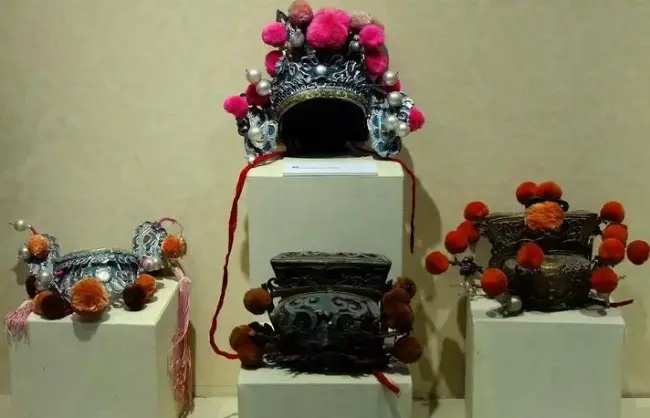 The museum locates at southwest corner of the campus, at present the museum collection includes historical relics from various feudal dynasties, calligraphy and Chinese painting from ancient time, ancient drama texture book, leather play figures, Wooden New Year pictures, peasant painting, paper cutting, stone carving, calligraphy steles, etc, the total collection count reach 2700 pieces. Here below are some most impressive exhibition halls.
Qin Opera Exhibition Hall
Qin Opera is one of the oldest native operas in China, it has its root in Shaanxi, Gansu, and Shanxi Provinces. In the exhibition hall, you will see exhibits and writings that show Qin Opera's history, costume, musicals, documents, leather play art, puppet drama art, etc. After hundreds of years, the Qin Opera still has large group faithful audience in northwest China. You may listen to Qin Opera, or play a role in a Qin Opera drama with help of imaging equipment.
West China Peasant Painting & Paper Cutting Exhibition Hall
Here you will appreciate some peasant painting created by peasant painters in Ansai County and some paper cutting created by folk culture artist in Xunyi County. The exhibitions lively show country life in northern tip of Shaanxi Province. Most of the exhibits are from country women artist. The painting and paper cutting may reflect local people's labor working scene, festival ceremony, country scenery, or may express the young's admire for love. The exhibits features at bright color and rich imagination. They are special language of local peasant artists to introduce local country life.
Changan Musical Instrument Exhibition Hall
Chang'an Musical Instrument was widely spread in and nearby Xian in the past hundreds of years. Their history can be dated back to Tang Dynasty and welcomed its peak time in the Ming and Qing Dynasties. The exhibition hall preserve various kinds of Drum Musical Instruments . If you are interested in Chinese folk music development, you shoulder never miss it!