Xian Xianyang International Airport Shuttle Bus Schedule Adjusted
With Chinese school summer vacation's coming, Xian will meet its yearly 2-month peak tourist season from Mid July to Late August. To better meet tourists' transportation needs, Xian Xianyang International Airport enlengthened shuttle buses' service time to some places in Xian city area. In this blog we'd like the share with tourists, hope they can help in your coming Xian Tour.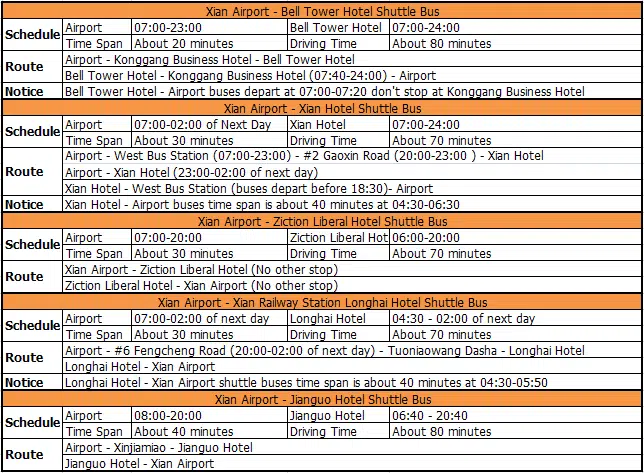 If you are looking for more Xian Airport shuttle bus information, please call airport shuttle bus consultant line at +86 29-88798787. And in the rush hours, the per way running time will be longer than expected. So you are advised to board the bus in city area at least 3 hours in advance for demestic flight, and 4 hours in advance for international flight.The buses will depart when full seated before scheduled departing time.