Small Wild Goose Pagoda (Xiaoyan Paogoda)
Reviews on the Small Wild Goose Pagoda
Visitor 1: "Really good, excellent value, and very beautiful"
The less well visited pagoda in downtown Xi'an. But in my opinion the best by far. Not so easy to find, the entrance on Youyi Lu is an easy walk from the south gate of the city, it looks like the entrance to an historical site, but there are no signs in English until you get right up close to the ticket office. There is no charge to enter the site but it will cost you 30RMB to climb the pagoda. The grounds are lovely, peaceful and filled with ancient trees (some over 1300 years old) and are a delight to wander around in. The pagoda was built about 1300 years ago but has suffered damage due to earthquakes. Don't worry though it was sympathetically restored about 50 years ago and the climb up its 13 storeys is well worth while. The stairs are quite steep and by the time you get to the eleventh floor the headroom is very low. Access to the roof is via a short ladder and a climb through a trapdoor, but the view from the top is worth the effort. Much better than the big wild goose pagoda!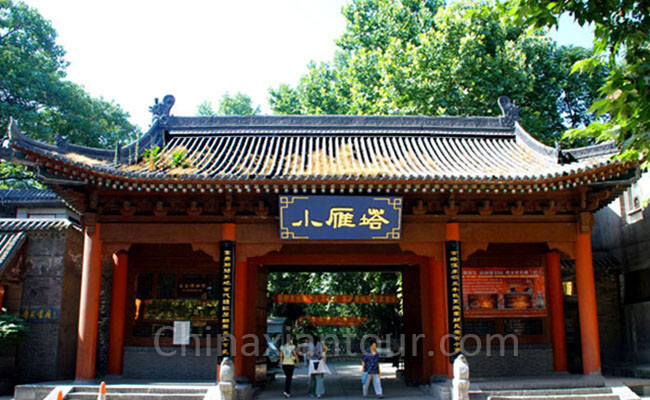 Small Wild Goose Pagoda
Visior 2: "The best Pagoda to Visit in Xian"
The Small Wild Goose Pagoda is definitely a highlight of Xi'an. It costs 30 yuan to climb it and it is absolutely worth it. At the top of a dark and winding staircase is a trapdoor that you climb out of onto the top viewing platform of the pagoda. It is a really lovely view and a fun way to spend 320 minutes or so. The grounds of the temple are a little unloved, but it adds to the feeling of the place.
Visitor 3: "Old Pagoda in Xian"
One of oldest pagoda in xian china was built from 700 AD. It was originaly 13 layers 45 meters tall. After earthquake remained 13 layers 43 meters tall.It experienced a magical healing.So it was called magical pagoda in xian.
Visitor 4: "Free to Visit Small Wild Goose Pagoda"
Small Wild Goose Pagoda, sometimes called Little Wild Goose Pagoda, is one of two cultural pagodas in Xian. It stands in Jian Fu Temple, one kilometer south from the downtown area. The buildings nearby is full of quaintness. The Small Wild Goose Pagoda is free for the visitor. Because it is not far from Bell Tower and Drum Tower, so we can stop here for a rest after visiting the two towers.
Visitor 5: "Maybe the Best Looking Landmark in Xian"
The top of this pagoda was collapsed in an earthquake, however it doesn't reduce its beauty.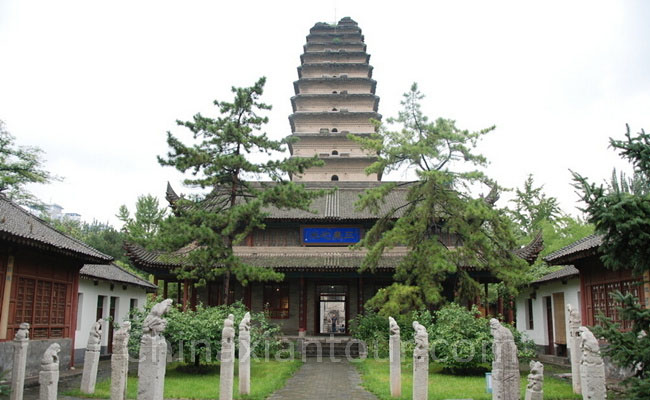 Small Wild Goose Pagoda