Big Wild Goose Pagoda (Dayanta)
Reviews on Big Wild Goose Pagoda (Dayanta)
Visitor 1: "Fantastic!"
The pagoda itself and the area around it is awesome, especially at night when it's lit up and they do a fountain show. And the building is very historic and exotic. As crazy as this may sound, check out the mall next door. We found a restaurant on the top floor, I believe it's called something like Folk restaurant, and it was awesome and fun to try different things from its colossal menu, probably the best meal we have had in three weeks of our travels in China. We particularly liked something called like Shaanxi special noodle – the best pasta sauce (for a lack of better description) I've ever had! Also, the mall does do really cool projections on its ceiling with fish, birds, elephants, etc. – we have never seen anything like it.
Visitor 2: "A Nice Pagoda, Excellent for night time photos."
Traveled her with China Odyssey Tours. A nice pagoda that is a must do if you are in the area. Not overly important to see if is out of your way and you have visited other Pagodas. To be fair, we were getting 'Pagoda'ed out' by day 10 of our 2 week China trip, so we can compare it to others that we have seen. It would be one of the best lit Pagodas in China at night time. Day time though is worth a casual walk through, but don't bother if there are long ques. A display inside talks about the end of the Silk Road and shows a map. The Drum and Bell tours are also well described with signs. Entry into the Pagoda building itself is not allowed.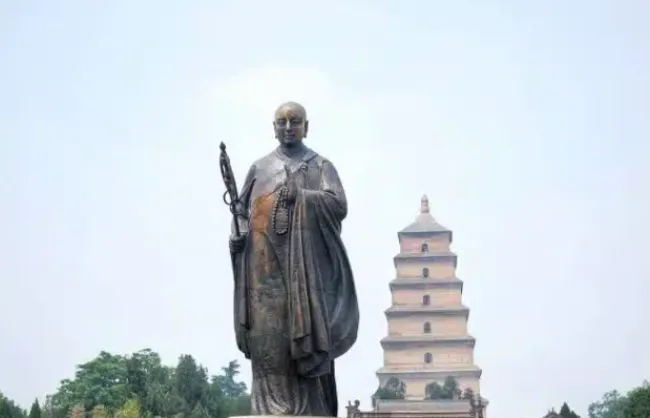 Visitor 3: "Not sure what it was all about!"
Like the atmosphere of site. Disliked the long queue to enter the actual Pagoda. Couldn't find English guide and found it frustrating not to find many 'information boards' with English Translation. Think, if I'd known what was going on, I might have enjoyed it more!
Visitor 4: "A tranquil retreat in busy Xian"
The approach to the pagoda is an unattractive expanse of concrete, but once in the temple precinct the peaceful, contemplative nature of the location takes over. Our teenage son most remembers the Monk selling incense while checking his IPhone for email. This pagoda built in 648 AD was the most famous temple in the region during the Tang Dynasty. The adjoining gardens are lovely.
Visitor 5: "It has the feel of a mystical place but in a mall/shopping…"
It all there- architecture, style, well kept/serious grounds, history/legend, beliefs, followers and Kentucky Fried Chicken KFC, among other modern symbols. The government needs to create a 'buffer' zone and decommercialize the area.
Visitor 6: "Another place of buddhism history!"
A well preserved ancient and beautiful pagoda, complement by the beautiful towers of Drum and Bell at the entrance. An interesting history of how Buddhism arrived into China during the Tang Dynasty if you are Buddhist and an interesting story of how the name came about. We finished off our tour by having our name seal done within 3 minutes – amazing!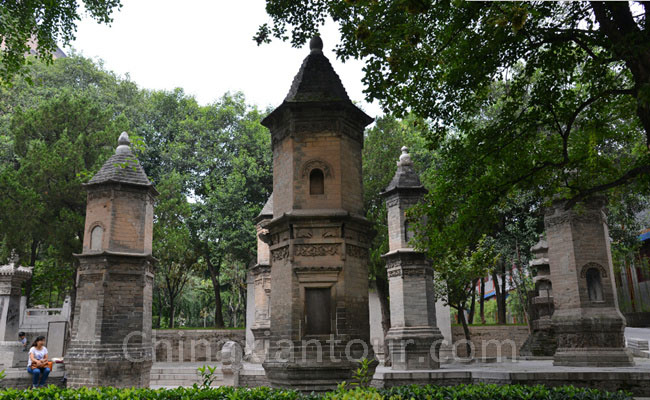 Big Wild Goose Pagoda
Visitor 7: "Beautiful and serene"
This a very large and impressive Pagoda, very ornate inside with beautiful grounds around it. It is one of the nicest I have seen in China, and it is worth a short visit. It is located outside the walls of old Xian, in an area featuring a huge park, malls and places to eat.
Visitor 8: "History at its best!"
What a wonderful tour – the Pagoda has such history, and it was a delight to walk around without the crowds of Beijing! We visited the Buddhist workshop and bought beautiful watercolours painted by local artists. It is a refreshing and beautiful place to visit. Wish we could have spent more time there