Explore Xian Baxian'an Antique Market
During the Ming and Qing dynasties, there was a temple for God of Fire at the south end of an alley in Xian city. The alley extends its way in the north of the temple, hence the name of the alley-North Fire Alley. Eight Immortals Palace (Baxian'an), a famous Taoist Temple in Xian, is right located in this old alley.
If you have plenty of time in Xian, it's absolutely a good place to learn history and culture of this anicent city. A good option for in-depth Xian Tour. Although the location of Baxian'an is not conspicuous, there are still many devotees who come to worship. The entrance fee is only three yuan (it's about 0.5 dollar), and incense can be offered for free, which renders great convenience for the general public and tourists whoever want to come by. As a result, the scene of people burning incense to worship is always frequently seen.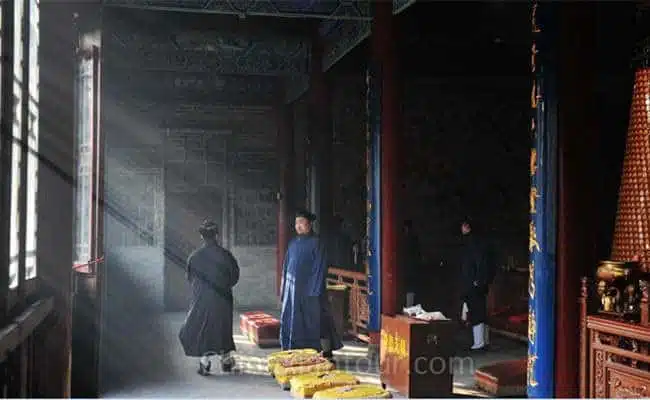 Out of the gate of Baxian 'an, turn left and walk about 50 meters, you will come to Baxian 'an Antique Market. As the one of the two largest collectibles trading market in Xian, the business area here is more than 2,000 square meters. Apart from almost a hundred shops, there are more than 150 street stalls selling antiques. On both sides of the market, a variety of snacks and small commodities are displayed orderly, which composes a bustling scene of life, with hawkers and customers bargaining, talking consecutively.
Wandering along the market seems going back to the ancient times. Everything you see reveals the mark of time, as if it's added with a faint yellow filter. Things like ornaments with Chairman Mao's picture, various Buddhist beads bracelet, copper basin, sword, etc, always attract guests to linger and take a look.
Kind note: Not all the antiques are real that have hundreds or thousands years of history. Please just keep an open and casual mind if you browse in the market.