The Unique Mountain Sceneries in China
Mt. Huangshan is located in Huangshan city, south of Anhui province. There are 88 peaks above 1000 meters, among which the three main peaks named "Lotus Peak", "Bright Top Peak" and "Tiandu Peak" are all over 1800 meters above the sea level. Huangshan is famous for its "four wonders" of odd pines, strange rocks, sea of clouds, and hot springs. It treats visitors with unique scenery with the change of time in a day, and seasons in a year, which is fabulous at any moment. As it's Huangshan city is not so far away from Shanghai, Huangshan tour is a good option as Shanghai side trip.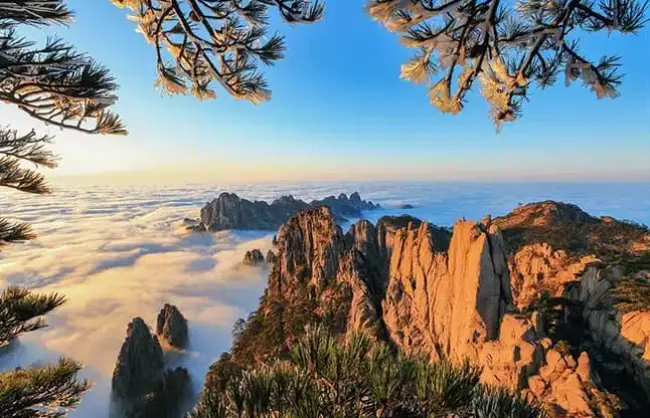 Mt. Huashan, located in 120 kilometers east of the provincial capital Xian, Shannxi province. Numerous celebrities have set foot on Huashan, leaving their footprints, as well as many stories and monuments. Since the Sui and Tang dynasties, Li Bai, Du Fu and other literati have written more than a thousand poems and travel notes on Mt. Huashan. The steep paths, breathtaking crags, beautiful scenery are incredibly worth a shot.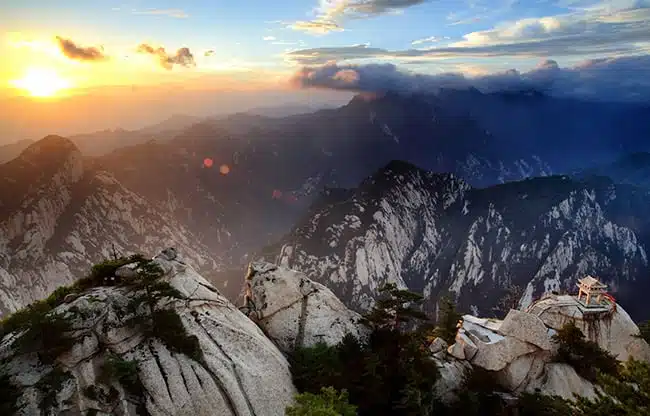 Tianmen Mountain, located in Zhangjiajie city, Hunan province, is 8 kilometers away from the urban area, with an altitude of 1,518.6 meters. It is the cultural holy land of Zhangjiajie, with a large number of praising poems and numerous legends telling its stories. Tianmen Mountain is listed in the 50 best places for foreigners to visit in China. The Glass Walkway in the scenic area is as thrilling as the famous skywalk in the Grand Canyon. It's considered Avatar's home as it inspired the movie. A visit to Zhangjiajie is an increasingly popular choice for people to spend their China holiday.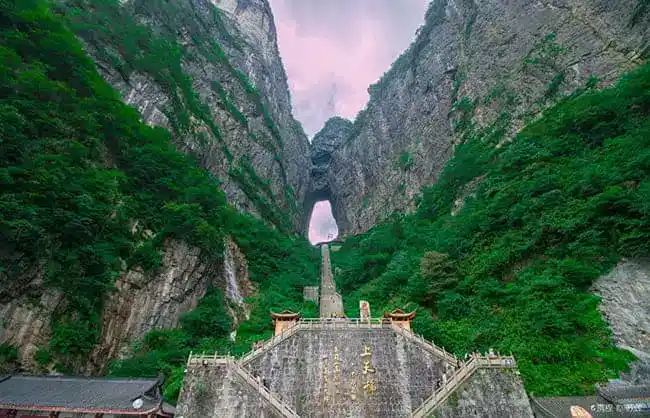 Mount Emei is a sacred place of worship to Buddha, one of the "four famous Buddhist mountains" in China. It is distributed in Leshan city, Sichuan province, and is known as the natural "plant kingdom", "animal paradise", "geological museum" reputation owing to its richness in natural resources. Mt. Emei functions for China's tourism, recreation and summer vacation destinations, additionally, it is also the world's cultural and natural heritage site.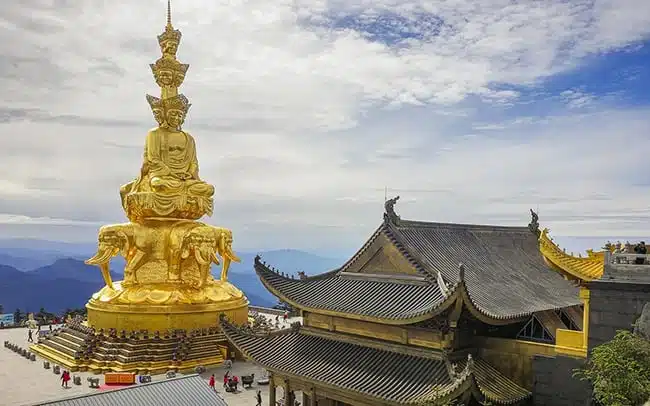 Zhangye Danxia landform is located in Linze territory, 40 kilometers away from Zhangye city in Gansu province. It has an altitude between 2000 and 3800 meters, adding that approximately 40 kilometers long from east to west, and 5 to 10 kilometers wide from north to south. The spectacular scene in Zhangye is modeling of the strange and colorful workmanship of nature. The layers of interleaved lines, gorgeous colors, magnificent shapes, which make Zhangye a colorful fairy tale world. You should never miss Zhangye in your China Silk Road Tour.
Leshan Giant Buddha, stands in Leshan city, Sichuan province, is commended by a poet as "the mountain is a Buddha, and vice versa". Leshan Buddha is 71 meters high, It is one of the finest works of art in the Tang dynasty and one of the largest stone statues of Maitreya Buddha in the world. The Buddha mountain seems to be an infiltrating poetry and painting, bringing people in the journey of the mind to find zen while sighing in admiration. Leshan Giant Buddha together with pandas is the top 2 things to do for a Chengdu tour.