Experience Morning Lifestyle of Xian
Around 6 am, the city begins to wake up and a new day starts. Most people are busy with work or study, but you will see there are some people especially the elders embracing the day in a different way. If you want to have a glimpse of their morning hours, City Ring Park (Huancheng Park) is a good place to go. The park is open to the public for free. You also can spend a nice time walking along the Ancient City Wall and moat.
In addition to the nice greening in the City Ring Park, there is also a fitness area with a variety of fitness and leisure facilities. If you are interested in playing ping pong or Taichi, you can act like local senior citizens, follow their postures and learn.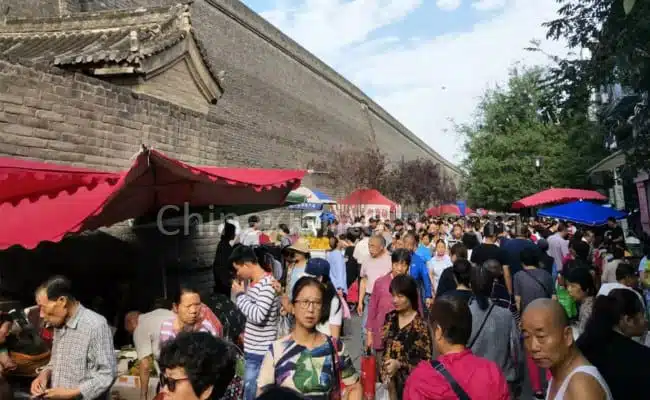 Another option for you is to hang out in the morning market selling various food ingredients, even clothes and living goods. It is also a routine for people to grab breakfast here and other finished food included. You will marvel at the busy and lively atmosphere, seeing so many people enjoy in bargaining with the vendors.  The market locates in the Small South Gate in Huancheng South Road west section, and often finishes before some 9 am.