Luoyang Travel Guide
Luoyang, known as one of the Four Great Ancient Capitals of China, has a history dating back over 4,000 years. The city served as the capital for multiple dynasties and witnessed the rise and fall of various empires. Today, Luoyang stands as a testament to China's ancient past and is home to numerous UNESCO World Heritage Sites.
Why Visit Luoyang?
Historical significance: Luoyang's historical significance and status as one of the Four Great Ancient Capitals of China make it a captivating destination for history enthusiasts.
Longmen Grottoes: The Longmen Grottoes, a UNESCO World Heritage Site, showcase thousands of intricate Buddhist carvings, providing a mesmerizing experience.
Shaolin Temple: The legendary Shaolin Temple, the birthplace of Shaolin Kung Fu and Zen Buddhism, offers an opportunity to witness impressive martial arts demonstrations and explore ancient pagodas.
Explore White Horse Temple: White Horse Temple, the first Buddhist temple in China, invites visitors to discover its preserved architecture and ancient Buddhist relics.
Eat Luoyang local food: Luoyang's culinary scene, featuring the famous Luoyang Water Banquet, Shaolin Vegetarian Cuisine, Guan Tang Baozi, Luoyang Noodles, and Yanjiacun Steamed Dumplings, promises a delightful gastronomic adventure.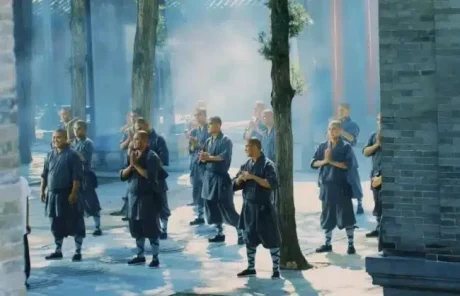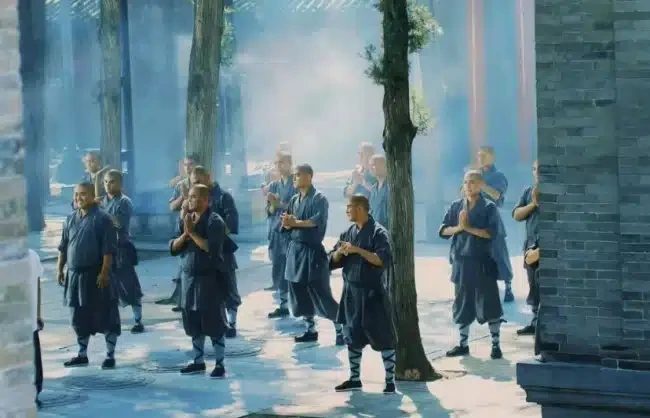 Chinese: 洛阳 luò yáng
Location: Western Henan
Population (urban area): 7,079,000
Top Attractions in Luoyang
Top Things to Do in Luoyang
Visit the Longmen Grottoes: 
The Longmen Grottoes, recognized as a UNESCO World Heritage Site, showcases an extraordinary collection of Chinese stone carvings. With over 100,000 Buddhist statues and inscriptions dating back to the 5th century, it stands as a remarkable masterpiece of ancient craftsmanship.
Experience the Art of Chinese Kung Fu:
In close proximity to Luoyang lies the renowned Shaolin Temple, where Chinese Kung Fu and Zen Buddhism originated. Witness captivating martial arts performances by skilled monks, explore the pagoda forest, and delve into the rich history and cultural significance of Shaolin.
Explore the Treasures of White Horse Temple:
Discover the revered White Horse Temple, China's first Buddhist temple and the birthplace of Chinese Buddhism. Immerse yourself in its ancient architecture, marvel at the intricately carved statues, peruse ancient scriptures, and encounter relics representing diverse Buddhist traditions.
Uncover the Rich History of Luoyang:
With a history spanning over 4,000 years, Luoyang proudly served as the capital city of 13 imperial dynasties, playing a significant role in shaping Chinese civilization. To delve into its storied past, visit the captivating Luoyang Museum, where a wealth of artifacts and exhibits from different periods awaits, offering insights into the city's dynamic history.
Indulge in Local Culinary Delights:
Luoyang's gastronomy boasts the renowned Water Banquet, a traditional feast featuring 24 dishes served in flavorful soups and broths. Delight in other local specialties like tangy carp soup, comforting mutton soup, and delectable peony cakes, savoring the unique flavors that define Luoyang's culinary scene.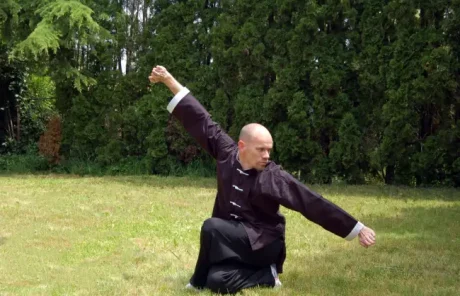 Luoyang Weather
Luoyang experiences a temperate continental climate, characterized by four distinct seasons. Each season offers a unique charm, but the best time to visit Luoyang is during spring (April to May) and autumn (September to November), when the weather is most pleasant and comfortable for exploring the city's attractions.
Spring (April to May)
Spring in Luoyang brings mild temperatures and blooming flowers, creating a picturesque landscape. It is a delightful time to visit the city, especially if you wish to witness the enchanting Peony Festival held in April. The festival showcases an array of colorful peony flowers, known as Luoyang's floral emblem. The captivating displays of blooming peonies attract visitors from around the world, providing a visual feast for nature lovers and photography enthusiasts.
Summer (June to August)
Summer in Luoyang is characterized by hot and humid weather, with temperatures ranging from 25°C to 35°C (77°F to 95°F). While summer offers longer daylight hours and the opportunity to explore outdoor attractions, it is advisable to be prepared for the heat and humidity. Make sure to carry sun protection, stay hydrated, and plan your activities accordingly. If you visit during summer, consider visiting attractions early in the morning or late in the afternoon to avoid the peak heat of the day.
Autumn (September to November)
Autumn is considered another ideal season to visit Luoyang. The weather during this time is pleasant, with mild temperatures and lower humidity. The city is adorned with vibrant autumn foliage, creating a beautiful backdrop for sightseeing and outdoor activities. It is a great time to explore attractions such as the Longmen Grottoes and the Shaolin Temple without the intense summer heat or the chilly winter temperatures.
Winter (December to February)
Winter in Luoyang can be chilly, with temperatures ranging from 0°C to 10°C (32°F to 50°F). While the city experiences colder weather during this season, it is still possible to enjoy your visit by bundling up in warm clothing. Winter offers a quieter and less crowded experience, allowing you to appreciate the historical sites and cultural attractions at a more leisurely pace.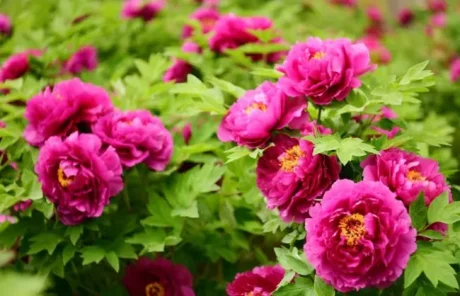 Luoyang Transportation
How to Get to Luoyang
By Air: Located approximately 13 kilometers (8 miles) northwest of downtown Luoyang, the Luoyang Beijiao Airport (LYA) offers domestic flights to major cities including Beijing, Shanghai, Guangzhou, Chongqing, Hangzhou, and Guilin. Upon arrival, you can easily reach the city center by taking a shuttle bus or a taxi. However, please note that direct flights from cities like Hong Kong and Xi'an are not available, requiring a transfer at another city or an alternative mode of transportation such as a train.
By Train: Luoyang boasts two primary railway stations. The Luoyang Railway Station, situated in Xigong District, operates regular trains to and from Beijing, Shanghai, Zhengzhou, and other cities. On the other hand, the Luoyang Longmen Railway Station, located in Luolong District, focuses on high-speed train services to and from Beijing, Xi'an, Zhengzhou, and other destinations. To travel between the two stations, you can utilize bus services or hire a taxi. Traveling by train, particularly high-speed trains, is the preferred and most convenient option for reaching Luoyang. The journey from Beijing takes approximately 4 hours, while it takes around 1.5 hours from Xi'an and just 40 minutes from Zhengzhou.
By Bus: Luoyang features several long-distance bus stations connecting it with nearby cities like Zhengzhou, Kaifeng, Sanmenxia, and Jiaozuo. Buses offer a more affordable but comparatively slower and less comfortable alternative to trains. The primary bus station, Luoyang Long-distance Bus Station, is conveniently located adjacent to the Luoyang Railway Station. From the bus station, you can easily access your desired destination within the city by bus or taxi.
By Subway: Luoyang offers convenient transportation through its two subway lines, Line 1 and Line 2. Line 1 stretches from east to west, connecting key locations such as Luoyang Railway Station, Luoyang Longmen Railway Station, and the Longmen Grottoes. Meanwhile, Line 2 runs from north to south, linking destinations like Beijiao Airport, Wangcheng Park, and Guanlin Temple. The subway system in Luoyang is an efficient, cost-effective, and convenient way to travel within the city.
By Bus: Luoyang's extensive public bus network covers the city and its outskirts comprehensively. With frequent services, affordable fares, and user-friendly routes, buses are a popular mode of transportation. Payment can be made either in cash or through a transportation card. Tourist buses are also available, catering to visitors by offering convenient access to attractions like the Shaolin Temple, White Horse Temple, and Songyang Academy.
By Taxi: Taxis are readily available throughout Luoyang, providing a flexible means of transportation to any desired location. Taxis operate on a metered system, with an initial fare of 8 yuan for the first 3 kilometers (1.9 miles) and an additional charge of 1.8 yuan per kilometer (0.6 mile) thereafter. For longer trips or full-day hires, passengers have the option to negotiate a fixed price with the driver.
By Bike: Exploring Luoyang at a leisurely pace while enjoying the scenic surroundings is made possible by bicycles. Some hotels and bike rental shops offer bike rental services, typically charging around 10 yuan per hour or 50 yuan per day. Additionally, shared bikes are available throughout the city, accessible through a mobile app and QR code scanning. Renting a bike or utilizing shared bikes allows visitors to conveniently navigate Luoyang while embracing a more eco-friendly and active mode of transportation.