Embarking on a journey to China with kids is an exciting and enriching experience. Planning a family trip to China opens up a world of diverse cultural experiences, historical marvels, and breathtaking natural landscapes. This guide for a family trip to China aims to offer comprehensive insights and practical tips to make your adventure a memorable and enjoyable one. Additionally, we will recommend some well-crafted China family tours to ease the planning process and enhance your journey.
Why Have a China Trip with Your Children
Embarking on a journey to China with your kids promises not just an incredible vacation but a chance to explore, learn, bond, and create cherished moments that will last a lifetime. Discover the fantastic perks of taking your children on a trip to China:
Immersing in a Different Culture:
In China, your kids can dive into a whole new language and way of life, opening their minds to a broader worldview. The country is rich with diverse ethnic groups, unique customs, vibrant festivals, and a wide array of delicious cuisines to explore. It's a chance to pick up some basic Mandarin phrases and practice them while interacting with locals.
Exploring Iconic Landmarks:
Be ready to explore some of the world's most renowned landmarks and attractions in China. From the monumental Great Wall to the grand Forbidden City, the fascinating Terracotta Army, and the adorable Panda Base, there's so much to see. Nature lovers can marvel at breathtaking sights like the Li River, the stunning Yellow Mountain, and the enchanting Zhangjiajie National Forest Park. Additionally, witness the modern marvels of China, including the impressive Shanghai skyline, high-speed bullet trains, and the thrills of Disneyland Park.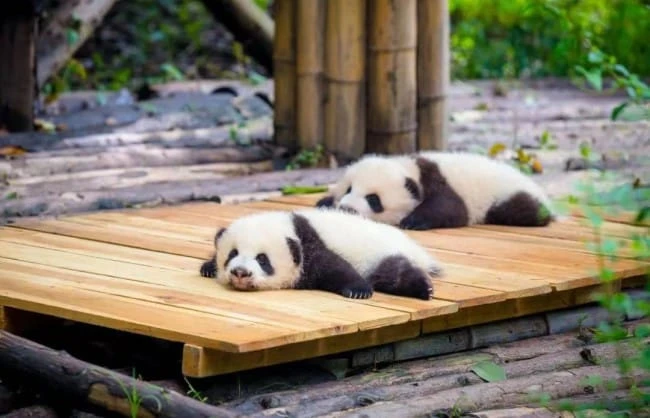 Engaging in Fun and Learning:
Engage in enjoyable and educational activities that both you and your kids will love. Craft a mini terracotta warrior, experience a kung fu class, go for a bike ride or a rafting adventure in the countryside, and even learn to cook a local dish. Don't miss out on incredible shows and performances such as acrobatics, the captivating Peking opera, and thrilling kung fu shows.
Creating Lasting Memories:
Traveling in China with your children is an opportunity to strengthen your bond, create lasting memories, and share exciting experiences. It's a chance to overcome challenges together, have loads of fun, and capture beautiful photos and videos to reminisce about your family adventures.
Top Places to Go for a Family Trip to China
China offers an abundance of incredible places to explore, catering to various interests of your family. Whether it's history, culture, nature, or modern experiences, there's something for everyone in different parts of the country. Some of the best places to go in China for a family trip are:
As the capital and political heart of China, Beijing boasts a history stretching over 3,000 years. It's renowned for its imperial landmarks like the Forbidden City, Temple of Heaven, Summer Palace, and the majestic Great Wall. Amidst the historical treasures, Beijing stands as a modern city with towering skyscrapers, a sophisticated subway system, and venues from the Olympics. It's a city that beautifully balances tradition and innovation.
This ancient city served as the capital for 13 dynasties in China's history. Its claim to fame is the Terracotta Army, a remarkable collection of life-sized clay soldiers and horses buried with the first emperor of China. Xi'an also features a rich cultural and religious heritage with Buddhist pagodas, Muslim mosques, and Confucian temples. It's a city steeped in the grandeur of China's past.
Known as China's largest and most prosperous city, Shanghai is a global hub for finance, trade, and groundbreaking innovation. Set on the coast of the East China Sea, it showcases diverse architecture – from the colonial buildings along the Bund to the futuristic skyline of Pudong and the tranquil beauty of Yu Yuan Garden. This city embodies a fusion of East and West, offering a blend of varied experiences.
Nestled in southern China, Guilin's charm lies in its stunning karst landscape adorned with limestone peaks, clear rivers, and lush green hills. Along the Li River, travelers can enjoy a picturesque cruise to Yangshuo, a town enveloped in rural scenery and rich ethnic culture. Notably, the Reed Flute Cave houses an extraordinary display of colorful stalactites and stalagmites. Guilin represents a city where nature and human craft a harmonious spectacle.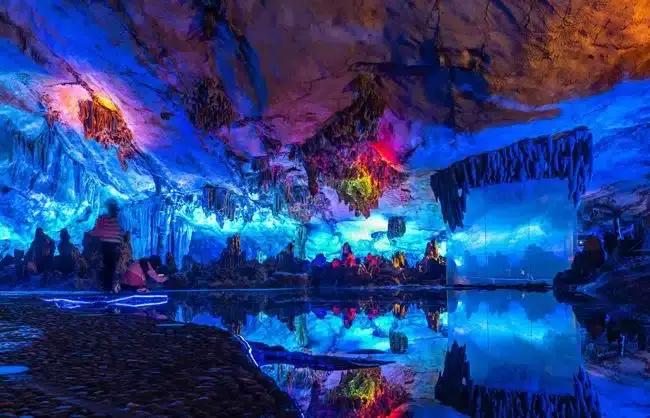 Serving as the capital of Sichuan province, Chengdu is a hub for culture, cuisine, and technology. It's famously home to giant pandas, which can be admired at the Chengdu Research Base of Giant Panda Breeding. Chengdu's allure also lies in its spicy hot pot, tea culture, and the captivating Sichuan opera. The city exudes a leisurely atmosphere, inviting visitors to relax and savor its laid-back lifestyle.
Positioned as a special administrative region of China, Hong Kong stands out as one of the most vibrant and cosmopolitan cities globally. Reflecting a unique fusion of Chinese and British influences, the city boasts a striking skyline, a bustling harbor adorned with ferries, and a myriad of attractions like Victoria Peak, Disneyland Park, and Ocean Park. Hong Kong pulsates with an exciting energy, offering a taste of the vibrant pulse of Asia.
Read more about Top 8 Family-Friendly Destinations in China
Recommended Tours:
8 Days Beijing & Xian Family Tour by Bullet Train
9 Days Private China Tour of Shanghai, Xian, and Beijing
12-Day Chinese Kung Fu & Panda Tour
11 Days China Family Tour: Beijing, Xi'an, Guilin, Shanghai
Best Time for a Family Trip to China
China spans a wide area with various climates and weather patterns. In general, the prime times to visit are during spring (April–May) and autumn (September–October) when the weather tends to be pleasant across most regions.
However, the ideal time for your China trip depends on what you prefer, your budget, and the places you plan to visit. For instance, if you're seeking the enchantment of snow and ice in Harbin, winter stands out as the perfect season. Should you aim to witness the vibrant autumn hues in Jiuzhaigou, late October is the recommended time to visit. For those wanting to experience China's festivals like the Chinese New Year or the Mid-Autumn Festival, it's essential to consult the lunar calendar for the exact dates of these celebrations.
Tips for Choosing Hotels for Families When Traveling to China
China offers a diverse array of hotels that cater to various budgets and preferences, making it especially accommodating for families. To help you find the ideal hotel for your family trip, consider these simple yet effective tips:
Seek Spacious Rooms:
Look for hotels with family rooms or adjoining rooms. Typically, 4 or 5-star hotels in China provide family rooms that comfortably accommodate two adults and two kids. These rooms often feature bunk beds or extra beds. Alternatively, some hotels offer adjoining rooms connected by a door, granting added privacy and space. For instance, the Shangri-La Hotel in Beijing provides family rooms with a king bed and a sofa bed, alongside connecting rooms with twin beds.
Choose Reputable Brands:
Opt for established hotel chains, whether international or domestic. These brands maintain high standards of comfort and service. Moreover, they commonly provide kid-friendly facilities such as swimming pools, playgrounds, kids' clubs, and babysitting services. Notable hotel brands in China include Hilton, Marriott, InterContinental, Jin Jiang, and Huazhu.
Explore Local Boutique Hotels:
For a unique experience that reflects the local culture and style of the city you're visiting, consider boutique hotels. These smaller, more personalized accommodations offer an intimate setting. For example, the Liuhe Courtyard Hotel in Beijing is a modernized traditional courtyard house, while the Yangshuo Mountain Retreat in Guilin provides a rustic stay overlooking the picturesque Li River and karst mountains.
Book in Advance, Especially During Peak Seasons:
China remains a popular destination throughout the year, particularly during national holidays like Chinese New Year, Labor Day, and National Day. During these peak times, hotels tend to fill up quickly or charge higher rates. To secure your stay and potentially save money, it's wise to book accommodations at least two to three months in advance. Online platforms like Trip.com, Booking.com, or Agoda can help compare prices and find suitable deals.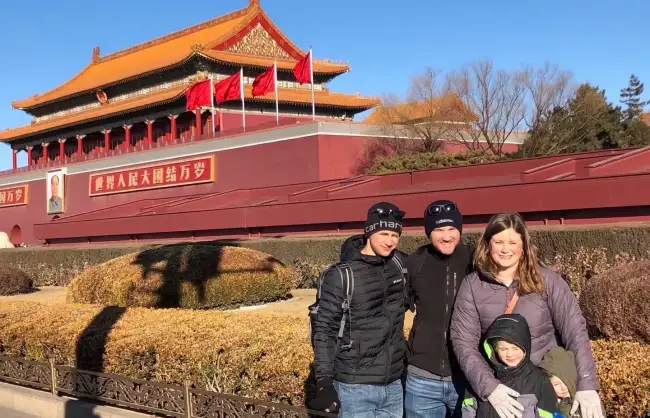 Estimated Cost for a Family Trip to China
A rough estimate is that a 10-day private tour for a family of four would cost around $8,000. These estimates cover accommodation, transportation, food, and activities, excluding international flights. However, your actual expenses might differ based on your specific preferences and the time of year.
Various elements can impact your travel budget, including the type and location of accommodation. Hotel room rates range from $38 to $183 per night, while vacation rentals can be between $90 and $380 per night. You can save money by choosing less touristy areas or sharing rooms with other travelers.
The transportation costs in China vary depending on the mode and distance of travel. Local transportation usually costs around $16 per day, while intercity travel costs differ. For instance, a high-speed train ticket from Beijing to Shanghai might be around $80, and a flight could cost approximately $150.
China's diverse attractions and experiences, such as iconic landmarks, scenic areas, local cuisine, and cultural events, offer daily activity expenses averaging around $30. However, certain attractions may have higher entrance fees or need advance booking.
When planning your trip, consider the timing and season. Spring (March to May) and autumn (September to November) generally offer pleasant weather and fewer crowds. However, various regions have their own peak seasons or festivals that can impact accommodation and transportation prices. For instance, Tibet is best visited in summer (June to August) for warmer weather, while Harbin's famous ice and snow festival happens from December to February.
How Long to Plan for a Family Trip to China
For a fulfilling family trip to China, spending around 12-14 days is recommended. This duration allows you to explore the country's key cultural and natural attractions, ensuring an array of experiences for both you and your children.
Several must-visit cities include Beijing, Xi'an, Shanghai, Guilin, and Chengdu. Beijing unfolds China's imperial past, while Xi'an delves into the country's ancient civilization. Shanghai showcases the intriguing contrast between tradition and modernity, while Guilin boasts stunning landscapes, and Chengdu offers adorable pandas.
For those with limited time, prioritizing the top three cities is possible: spend 3-4 days in Beijing, 2 days in Xi'an, and 1-2 days in Shanghai.
Should you have more time and the desire to delve deeper into China's diverse landscapes and cultures, consider extending your trip to additional destinations like Zhangjiajie, Hangzhou, and Suzhou, or even venture into the captivating region of Tibet. These places offer unique experiences that enrich your overall journey.