Top Tibet Tours 2023/2024: Affordable Private and Group Tibet Tour Packages
Join one of our top Tibet tours to explore one of the world's most fascinating destinations. Widely known as "World Roof", Tibet is a culturally and religiously rich place with breathtaking scenery. A Tibet travel will offer you glimpses of the devout Buddhist faith, awe-inspiring natural scenery and unique civilization through its monasteries, palaces, Himalayan mountain peaks, architecture, holy lakes, customs and people.
As a tour operator with years of experience in organizing Tibet tours, we're confident to offer worldwide tourists an ultimate Tibet experience. No matter your expectation, budget and duration in Tibet, we have a wide selection of different tour types to satisfy you. From small group tours to private and tailor-made tours, all our Tibet trips are fully accompanied by a local experienced guide.
To ensure you deeply explore the real Tibet, we will arrange many authentic experiences and activities, including hiking and trekking, family visiting, learning to make local handicrafts, festival experiences, etc.
How to Plan Your Tibet Tour?
The best time to visit Tibet is from April to May, and September to October for the comfortable weather, clear air, and less rainfall.
How many days to spend in Tibet: 4 days to cover the essentials of Lhasa; 5-7 days to explore Lhasa and nearby natural wonders like Yamdrok Lake and Namtso Lake; 8-10 days or more are required if you want to visit Mt. Everest, go hike or camp, or deeply explore more regions beyond Lhasa.
Plan and book your Tibet travel early, since foreigners need to apply for a Tibet Travel Permit to visit Tibet, we can help to deal with the application, usually need at least 15 days in advance to book.
Must-visited Tibet attractions include Potala Palace, Jokhang Temple, Barkhor Street, Mt. Everest, Yamdroktso Lake, Sera Monastery, and Namtso Lake.
For more detailed information about Tibet, please get to our ultimate Tibet Travel Guide.
Below are our carefully selected and designed Tibet Tours: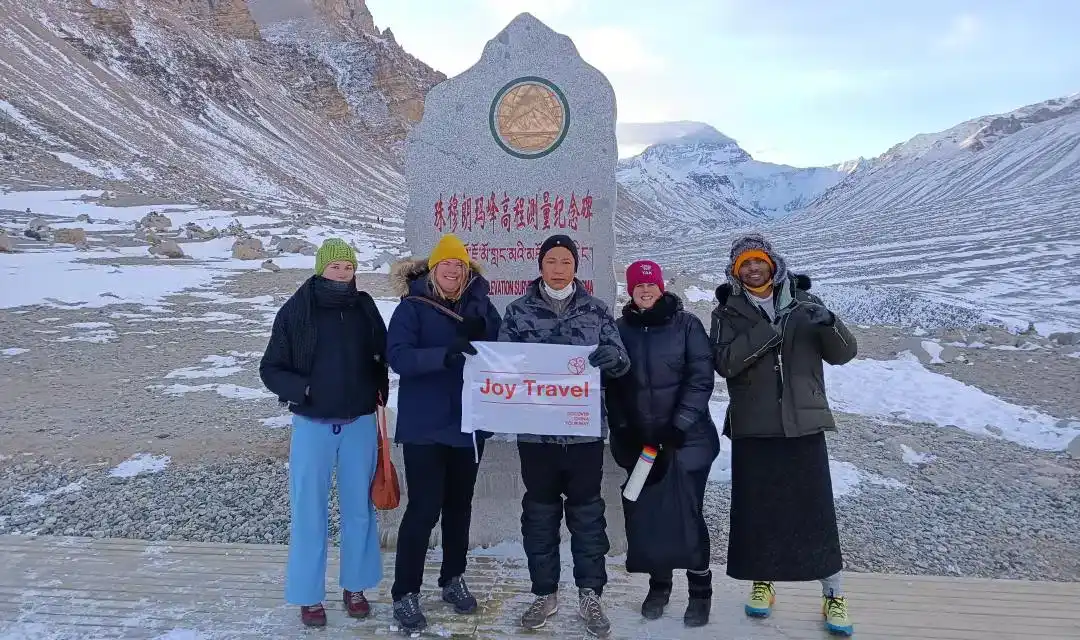 Most Popular Tibet Private Tours
Our private tours offer very flexible itineraries with personal attention as our primary goal. You will have your own private tour guide throughout, who is knowledgeable and experienced. Friends and families traveling together will appreciate the private tours, as they don't have to worry about sticking to someone else's schedule and are free to explore beautiful Tibet at their own pace.
Join other like-minded travelers on a once-in-a-lifetime tour of Tibet. They share your desire to enter the spiritual paradise of China and venture out for the night at the Everest Base Camp. Our Tibet small group tours, each with a maximum of 12 people, can meet the needs of all members as much as possible. Our Tibet Group tours range from 4 to 8 days, covering all the highlights of Tibet at the best price.
Tibet Tours with Everest Base Camp
Tibet tours with Everest Base Camp are the most classic itineraries to cover the best highlights of the world roof. At the foot of Mt. Everest, Everest Base Camp (EBC) is the best place to admire the majestic Mt. Everest, the mighty Himalayas, and clear dreamy skies. More than EBC, the following Tibet tours also include explorations to holy lakes, sacred monasteries, crystal glaciers…
Tibet Mount Kailash Tours
Explore the mystique of Tibet's Mount Kailash, a revered destination steeped in spirituality and natural wonder. Embark on a transformative journey with our Mount Kailash Tour, where you'll traverse ancient trails, witness sacred rituals, and bask in the mountain's majestic presence. Don't miss the chance to experience this extraordinary blend of culture and awe-inspiring landscapes. Secure your spot on the Mount Kailash Tour now and embark on an adventure of a lifetime.
There is nothing more beautiful than taking the Qinghai-Tibet train of all the ways to travel to Tibet. It is easy to start a Tibet tour by train to Lhasa from the most popular gateway cities such as Xining, Chengdu, and Shanghai. Tourists who take the train to Lhasa can enjoy the beautiful scenery along the way including Qinghai Lake, alpine glaciers, and Gobi salt lake. Any Tibet train journey can be customized according to your departure city and preferences to ensure a hassle-free train travel experience.
China Tours including Tibet
Below are our top-recommended China tours including Tibet, specifically designed for people who want to glimpse into iconic tourist cities in China and experience the epic Tibet. All tours can be tailor made according to your interest and requirement.
No Suitable Tour? Need Advice?