Can you travel to Tibet alone without a guide? The short answer is simply "No" currently.
Foreign travelers can not travel to Tibet independently since 2008. At present, foreigners to explore the mysterious Tibet need to book a tour with a local registered travel agency and authorize them to apply for a Tibet travel permit. After arriving in Tibet, you'll also need to be accompanied by a licensed tour guide to visit most places, such as Potala Palace, Jokhang Temple, Barkhor Street, monasteries, and visit a local family.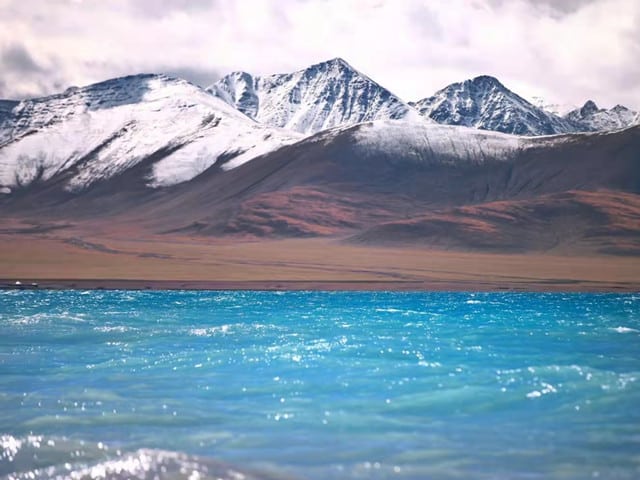 How to apply for a Tibet Travel Permit?
Applying for a Tibet Travel Permit is not that complicated. Don't get bogged down by the seemingly complicated process of Tibet Travel. A professional travel agency (like us) will help to make your Tibet trip much easy. They will handle the Tibet Travel Permit once you book a tour with them, recommend or customize the perfect itinerary according to your inquiry, requirements, and budgets, take care of land transportation from attraction to attraction (there are few regular buses in some remote areas), help to book flights and hotels, provide timely support all through your journey…
JoyTravel has years of experience in operating Tibet tours and handling the application of Tibet Travel Permit, we are always ready to help you out to make your dream Tibet vacation a reality, and much easy.
Solutions for people to travel Tibet solo
Though it is not possible to travel to Tibet completely independently, we have some tips and solutions to help those who want or need to travel to Tibet solo.
To tailor-make a Tibet tour
You can tailor-make a Tibet Tour with much flexibility to suit your or your families' requirements. On a tailor-made private tour, you can decide where to go, when to go, the pace of your trip, where to stay, etc. all by yourself.
No need to share the guide and driver with other travelers, your personal guide would pay you full attention all through the journey and offer you more detailed expound and narration, and guarantee you a more in-depth experience.
The only shortage of a tailor-made private tour is that the cost is relatively expensive as there are no other travelers to share the expense for guides, vehicles, drivers, etc.
Join in a Tibet small group tour
If you are a solo traveler and don't want to pay for the custom trip expense, a Tibet small group tour would be your ideal choice.
A small group tour means the group size will be no more than 12 people, offering you a chance to travel with like-minded people who have the same interest in Tibet as you. During a small group tour, there will be someone to turn to to help for taking photos and to share ideas and experiences.
Interested in a Tibet small group tour? We now offer a wide selection of tours suiting different needs, interests, and budgets. You can choose any of them or get a recommendation from our travel consultants by sending your inquiry. After booking the tour, you just need to sit back and wait for the departure date. Just click here to see our Tibet Tours.