Best Suzhou Tours 2022/2023 – China Suzhou Tours to Explore Suzhou Gardens and Water Villages
If Jiangnan (south regions of the Yangtze River) has to be accurate to an exact place, Suzhou might be the best one with a single eave or an engraved wooden window there recounting the elegance, soft and delicacy of the land flowed by the River. The blessed place nourished the locals with its rich land and earned adoration from Chinese literati in the lengthy past who had infused spirit to the pavilions, stone bridges and snake-like rivers by pens, hence today's well-known Suzhou gardens and Suzhou water towns. From Humble Administrative Garden, Lingering Garden, Net Master Garden to Zhouzhuang Water Town and Tongli Water Town, from women in Chinese silk cheongsam at corner of stone-paved street to the boatman tightening his biceps to turn his boat round on the Grand Canal, each scene over there recorded by your iPhone would receive loads of like on facebook or twitter.
How Do I Plan My Suzhou Tour?
Suzhou occupies a very good location in Jiangsu Province, near to Shanghai (accessible with 2-hour driving or half-hour high speed train), Hangzhou (2.5-hour driving or 1.5-hour high speed train), Huangshan (3.5-hour high speed train) and Nanjing (3-hour driving or 1.5-hour high speed train), which decides the popularity of Shanghai side trip to Suzhou, Hangzhou Suzhou tours and Huangshan Suzhou tours.
Usually, one day Suzhou garden and Zhouzhuang Water Town tour (departing from Shanghai or Hangzhou) is suggested for those who have limited time to quickly catch a glimpse of Suzhou essence; 2-3 days Suzhou tour is proper to discover the beautiful gardens, water villages and local food in a comfortable pace.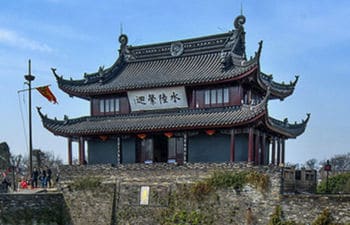 What are the best full-day tours in Suzhou? In china there is a saying "There is paradise in Heaven and on earth there are Suzhou and Hangzhou". Suzhou is a economically developed city and also a city good for habitation. Take this one day Suzhou tour to explore the best highlights including Grand C...
---
---
---
---
---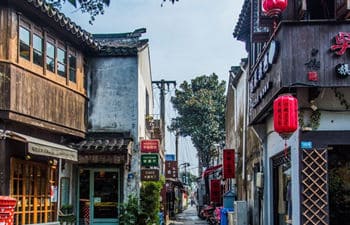 Zhouzhuang is one of the prettiest water towns in China. And Pingjiang Road is the heart of old city area of Suzhou. This one day private tour will start and end at your hotel in Suzhou downtown area, and discover the picturesque mountains and rivers. The tour service covers: private transfer, Engli...
---
Travel with us to Suzhou which is nearby Shanghai to witness the exquisite gardens and ancient architectures of the Ming and Qing Dynasties, and explore the top 1 ancient water town of China - Zhouzhuang Water Town. If you want to visit Suzhou and Zhouzhuang at a lower cost, this tour would be an ex...
---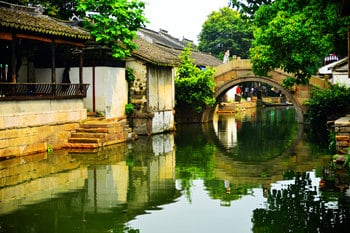 The one day Shanghai- Suzhou - Zhouzhuang private tour escorted by experienced tour guide and driver to visit the well known water towns nearby Shanghai. Entrance tickets, lunch, guide and transfer are all included in our service. That would be a pleasant & relaxing trip....
---