How to plan your Tibet tour?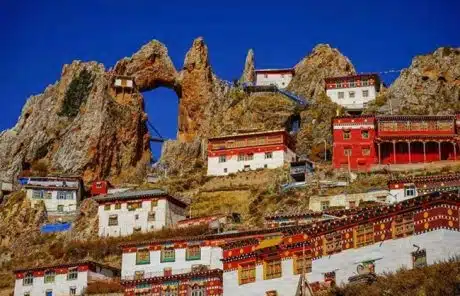 How many days to spend in Tibet?
The recommended duration in Tibet should be based on how much you want to cover and experience in Tibet.
A four-day tour is enough for you to cover essential attractions in and nearby Lhasa, including Potala Palace, Barkhor Street, Jokhang Temple, Norbulingka, Drepung Monastery, and Sera Monastery. Usually, we suggest spending the first day in Tibet for arrival and rest to adapt to the high altitude. 
Besides the essential attractions covered in a 4-day trip, additional days are necessary if you want to tour some natural wonders in not far from Lhasa, such as the holy Yamdrok Lake and Namtso Lake.
8-10 days should be given if you want to explore more regions beyond Lhasa, such as Gyantse, Shigatse, Tsetang, and Dingri to uncover historical and cultural sites, some of the highest mountains in the world, and a wealth of natural masterpieces.
Spending over 10 days in Tibet will reward you with a more in-depth experience of local life and customs and a more leisure-paced itinerary.
We can also tailor-make a Tibet tour for you based on your own preferences and interests.
Recommended Tibet Tours:
6 Days Lhasa-Namtso-Damxung In-depth Tour
8 Days Lhasa to Everest Base Tour
10 Days In-depth Tibet Adventure Tour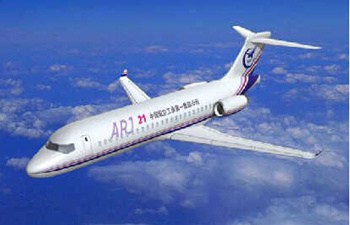 ---
Tibet transportation: getting to and getting around Tibet
People from many domestic and international cities can reach Tibet by airplane, railway, or highway. Flying or taking a train to Tibet are the two most convenient options for foreign tourists.
Fly to Tibet
Taking an airplane is the most time-saving and convenient way to Tibet. People who fly to Lhasa will arrive at the Lhasa Gongga International Airport which operates direct flights to Beijing, Shanghai, Xian, Chengdu, Chongqing, Kunming, as well as Kathmandu (capital city of Nepal).
  Popular airlines to Tibet:
International airline:Lhasa – India (Katmandu)
Domestic airlines: Lhasa- Hongkong, Lhasa-Beijing, Lhasa-Lanzhou, Lhasa-Wuhan, Lhasa-Chengdu, Lhasa-Chongqing, Lhasa-Kunming, Lhasa-Lijiang, Lhasa-Shangri-La, etc.
Take a train to Tibet
Riding a train along the Qinghai-Tibet Railway (the highest railway in the world sitting over 13,000 feet above sea level) will reward you with a journey through numerous breathtaking natural sceneries. Tourists can take the Qinghai – Tibet train from many major cities in China, including Beijing, Shanghai, Xian, Chengdu, Xining, etc. 
| | | | | | | |
| --- | --- | --- | --- | --- | --- | --- |
| Origin | Duration | Distance | Depart/ Arrive | Frequency | Soft Sleeper | Hard Sleeper |
| Beijing | 40.30hrs | 4,064m | 20:00/12:30 | 2X Daily | ¥1186 | ¥763 |
| Shanghai | 47.20 hrs | 4,373m | 20:10/19:44 | Daily | ¥1310.5 | ¥841.5 |
| Chengdu | 43.07 hrs | 3,360m | 14:48/09:55 | Every 2nd Day | ¥1062 | ¥709 |
| Xining | 21.41 hrs | 1,972m | 14:05/12:00 | Daily | ¥808 | ¥521 |
| Chongqing | 42.13 hrs | 3,645m | 15:42/09:55 | Every 2nd Day | ¥1120 | ¥720 |
| Guangzhou | 53.45 hrs | 4,980m | 11:45/17:30 | Daily | ¥1526 | ¥919 |
| Lanzhou | 26.27 hrs | 2,188m | 11:16/12:00 | Daily | ¥823 | ¥522 |
Travel around Tibet
Foreign travelers to Tibet need to join in a prearranged tour organized by a Tibet travel agency, and accompanied by a tour guide, and driver while in Tibet. It will cause some trouble if take taxi or public buses alone.
Lhasa is an exception of the strict rules. While inside Lhasa, tourists can take public transport without a guide. Popular transport in Lhasa include public city buses, taxis, pedicabs, and bicycles for rent.
  Taxi fares in Lhasa
In day time: base fee (within 5km): RMB 10, then RMB 2 for each additional kilometer
In night time (0:00–07:00am): base fee (within 5km): RMB 10, then 2.2 for each additional kilometer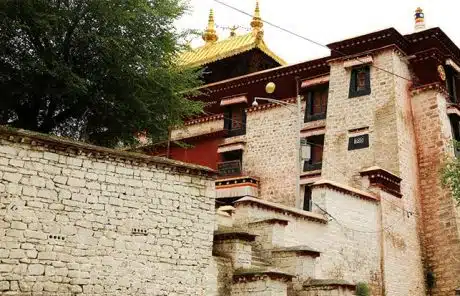 ---
Best time to visit Tibet
The best months to visit Tibet are April, May, September, and October when the weather is at its most comfortable, with clean air, less rainfall, and temperatures averaging above 10°C.
April-May and September-October are the best time for hiking in Tibet, August is the best time to encounter many local festivals.
Read more details about When Is the Best Time to Visit Tibet?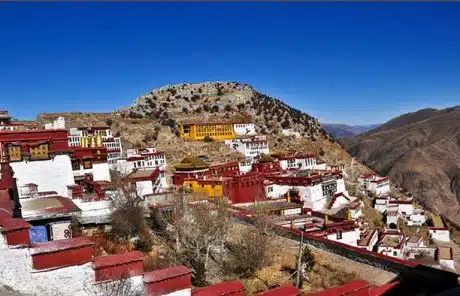 ---
Accommodation in Tibet
In Lhasa, around Barkhor Street, it is easy to find many luxury 4 or 5-star hotels which are surrounded by a lot of specialty restaurants, bars and markets.
In some remote areas like EBC, Ngari and the northern area, the hotel guesthouses may not be up to the standard you are used to in other cities.
If you spend the night at Everest Base Camp, tents and guest rooms are prevalent with simple facilities, but indoor toilets and running water are sometimes not available.
Practical Tibet Travel Tips
Tips to reduce altitude sickness symptoms in Tibet
Before the trip, keep regular exercise to help your body get prepared.
Limit physical activity and have enough rest while in Tibet.
Take the altitude sickness medicine one day in advance of arrival time
Have a stopover in Lhasa(with lower altitude) for 1-2 days to gradually accommodate the high altitude before you head to areas with higher altitude.
Keep healthy and warm, don't take shower or bath in the first 2 days.
Drink plenty of water, avoid alcohol, coffee, smoking, etc.
Eat the right food, food high in carbohydrates is a good choice, avoid salty foods.
What to pack to travel to Tibet
Bring your warm clothes like sweaters, fleeces, down jackets, and thick tights, even in summer, to protect you from the extremely low temperature.
Sunglasses, sunhat, and sunscreens are necessary in consideration of the strong sunlight on the high plateau.
Considering the steep steps in monasteries and accessional rough roads, please carry your comfortable walking shoes.
Helpful Tibet Travel Articles
Tibet Travel FAQs for Foreigners 2022
When Is the Best Time to Visit Tibet?
Can You Travel Independently in Tibet without a Guide?
Is Tibet Safe to Travel? Top Safety Issues on Tibet Travel