With an average altitude of over 4,000 meters (13,123 feet), Tibet is commonly referred to as the "roof of the world" and is endowed with mystic allure. During a Tibet travel, you will encounter Potala Palace – the highest palace in the world, Mt. Everest – the tallest peak on earth, a wealth of mysterious monasteries, many of the world's most staggering landscapes, unique civilization and culture, spectacular architectures, and hospitable people, etc.
Currently, entirely independent Tibet travel is not available for foreign travelers, you will need to join an organized tour offered by a local certified travel agency and authorize them to apply for a Tibet Travel Permit.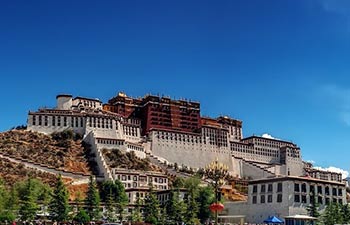 Chinese: 西藏 xī zàng
Location: Southwest China
Population: 3.4M (2018)
Why visit Tibet?
Enjoy unique plateau natural scenery
Surrounded by the Himalayas, Karakoram, and Kunlun, Tibet boasts remarkable mountain views like no other place on earth. Contrasting against some of the world's highest peaks are scenic plateau lakes, winding trails, deep canyons, and crystal glaciers that will take your breath away.
Witness devout religious beliefs & remarkable monasteries
Tibet is a peaceful place of the devout Buddhist faith, with many impressive monasteries and temples. The iconic Potala Palace, Jokhang Temple, Tashilhunpo Monastery, Sera Monastery are not only worshiping sites, but also popular attractions to glimpse into local life.
Meet hospitable Tibetans and experience their unique culture
Visiting Tibet, it's memorable to meet hospitable Tibetans and experience their unique culture: see locals spinning prayer wheels, walk around monasteries or mountains in a clockwise direction, entertain you with yak-butter tea or zanba, etc.
Being remote and mysterious, Tibet is rich in both cultural and natural attractions. It is a mystic allure for worldwide travelers thanks to its sky-soaring mountains, sacred plateau lakes, crystal glaciers, rugged hiking trails and breathtakingly beautiful canyons… Below are the top attractions in Tibet representing its rich culture and awe-inspiring natural beauty.
Top Things to Do in Tibet
Uncover the holy Potala Palace

The landmark of Tibet, Potala Palace is the world's highest palace which integrates palaces, castles and monasteries. It is divided into the white palace and the red palace, housing a wealth of Tibetan Buddhist treasures: Tibetan sculptures, Buddha statues and murals, religious antiques, etc.
Visit Jokhang Temple, Sera Monastery, and other iconic monasteries

An ancient land profoundly influenced by Buddhism, Tibet boasts many remarkable monasteries. It's a can't miss visiting some iconic monasteries in Tibet, like Jokhang Temple, Sera Monastery, and Drepung Monastery, to witness pilgrims worshipping, Tibetan monks doing debating…
Gaze at the world's highest mountain, stay overnight at Everest Base Camp

For most people, the best highlight of a Tibet trip should be the dream Mt. Everest which soars as the highest mountain on earth. The Everest Base Camp is the closest spot to admire the mountain, also, overnight there will reward you with an amazing brilliant galaxy thanks to the high altitude and pure air here.
Admire the beauty of sacred lakes in Tibet

Namtso Lake

Not only the soaring mountains, but Tibet is also rich in beautiful lakes which are dotted like shining diamonds among the wildlands. Namtso Lake, Yamdrok Lake, and Manasarovar Lake are the top 3 holy lakes among the over 1,000 lakes in Tibet. Travelers are advised to visit at least one of them to feel the breathtaking beauty of the alpine lake.

Experience Tibet handicraft-making: Tibetan incense and Thangka

Experience handicraft-making is the best way to glimpse into local culture and life. We can organize our clients to experience the processes of making Thangka and Tibetan incense and to learn to make your own ones with local handicraftsmen.

Stroll around Barkhor Street

Barkhor Street should be your first choice to select gifts and souvenirs if you want to take a piece of Tibet home with you. It is a circular street surrounding Jokhang Temple, being teemed with various shops and stalls selling colorful stone jewelry, prayer wheels, Thangka, Tibetan knives, Tibetan masks, etc.
What to Eat in Tibet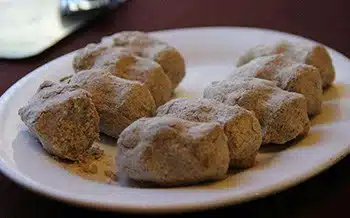 Tsampa

Tsampa, one of the traditional staple foods of Tibetan herdsmen, is made from highland barley flour. While eating it, people can use a small amount of butter tea or sugar to mix with it and knead it into a ball.
Tibetan Butter Tea

Butter tea is a special drink in Tibet. It is usually consumed with Tsampa to help people prevent the cold and quench thirst. The making process is putting some ghee into the bucket, adding salt, pouring the boiling strong tea into the bucket and mixing them until the ghee is dissolved.
Sweet milk Tea

Tibetan sweet milk tea is a good alternative for tourists who can't accustom to Tibetan butter tea. It is mainly made of black tea and milk, which tastes delicious and is popular with tourists.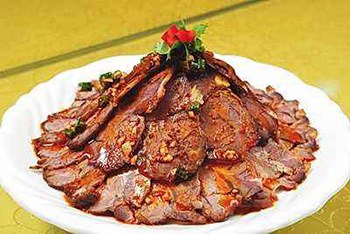 Yak Meat

Yak meat of Tibet is characterized by high protein, low fat, and calorie but is rich in various amino acids. Its nutritional value is ten times that of ordinary beef.

Yogurt

Tibetan yogurt tastes sourer than other kinds of yogurt. The main ingredient is fresh yak milk, and it is made by boiling, cooling and fermentation.

 
How to plan your Tibet tour?
How many days to spend in Tibet?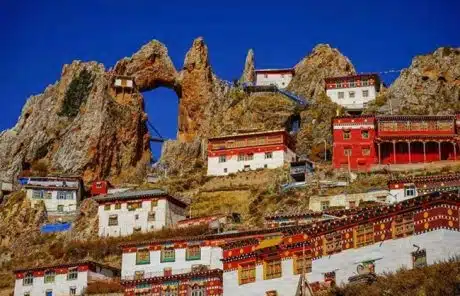 The recommended duration in Tibet should be based on how much you want to cover and experience in Tibet.
A four-day tour is enough for you to cover essential attractions in and nearby Lhasa, including Potala Palace, Barkhor Street, Jokhang Temple, Norbulingka, Drepung Monastery, and Sera Monastery. Usually, we suggest spending the first day in Tibet for arrival and rest to adapt to the high altitude. 
Besides the essential attractions covered in a 4-day trip, additional days are necessary if you want to tour some natural wonders in not far from Lhasa, such as the holy Yamdrok Lake and Namtso Lake.
8-10 days should be given if you want to explore more regions beyond Lhasa, such as Gyantse, Shigatse, Tsetang, and Dingri to uncover historical and cultural sites, some of the highest mountains in the world, and a wealth of natural masterpieces.
Spending over 10 days in Tibet will reward you with a more in-depth experience of local life and customs and a more leisure-paced itinerary.
We can also tailor-make a Tibet tour for you based on your own preferences and interests.
Recommended Tibet Tours:
6 Days Lhasa-Namtso-Damxung In-depth Tour
8 Days Lhasa to Everest Base Tour
10 Days In-depth Tibet Adventure Tour
---
Tibet transportation: getting to and getting around Tibet
People from many domestic and international cities can reach Tibet by airplane, railway, or highway. Flying or taking a train to Tibet are the two most convenient options for foreign tourists.
Fly to Tibet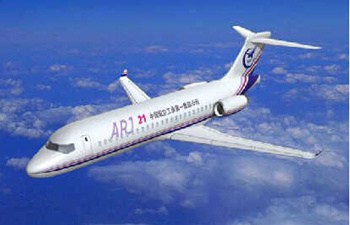 Taking an airplane is the most time-saving and convenient way to Tibet. People who fly to Lhasa will arrive at the Lhasa Gongga International Airport which operates direct flights to Beijing, Shanghai, Xian, Chengdu, Chongqing, Kunming, as well as Kathmandu (capital city of Nepal).
  Popular airlines to Tibet:
International airline:Lhasa – India (Katmandu)
Domestic airlines: Lhasa- Hongkong, Lhasa-Beijing, Lhasa-Lanzhou, Lhasa-Wuhan, Lhasa-Chengdu, Lhasa-Chongqing, Lhasa-Kunming, Lhasa-Lijiang, Lhasa-Shangri-La, etc.
Take a train to Tibet
Riding a train along the Qinghai-Tibet Railway (the highest railway in the world sitting over 13,000 feet above sea level) will reward you with a journey through numerous breathtaking natural sceneries. Tourists can take the Qinghai – Tibet train from many major cities in China, including Beijing, Shanghai, Xian, Chengdu, Xining, etc. 
Origin
Duration
Distance
Depart/ Arrive
Frequency
Soft Sleeper
Hard Sleeper
Beijing
40.30hrs
4,064m
20:00/12:30
2X Daily
¥1186
¥763
Shanghai
47.20 hrs
4,373m
20:10/19:44
Daily
¥1310.5
¥841.5
Chengdu
43.07 hrs
3,360m
14:48/09:55
Every 2

nd

 Day
¥1062
¥709
Xining
21.41 hrs
1,972m
14:05/12:00
Daily
¥808
¥521
Chongqing
42.13 hrs
3,645m
15:42/09:55
Every 2

nd

 Day
¥1120
¥720
Guangzhou
53.45 hrs
4,980m
11:45/17:30
Daily
¥1526
¥919
Lanzhou
26.27 hrs
2,188m
11:16/12:00
Daily
¥823
¥522
Travel around Tibet
Foreign travelers to Tibet need to join in a prearranged tour organized by a Tibet travel agency, and accompanied by a tour guide, and driver while in Tibet. It will cause some trouble if take taxi or public buses alone.
Lhasa is an exception of the strict rules. While inside Lhasa, tourists can take public transport without a guide. Popular transport in Lhasa include public city buses, taxis, pedicabs, and bicycles for rent.
  Taxi fares in Lhasa
In day time: base fee (within 5km): RMB 10, then RMB 2 for each additional kilometer
In night time (0:00–07:00am): base fee (within 5km): RMB 10, then 2.2 for each additional kilometer
---
Best time to visit Tibet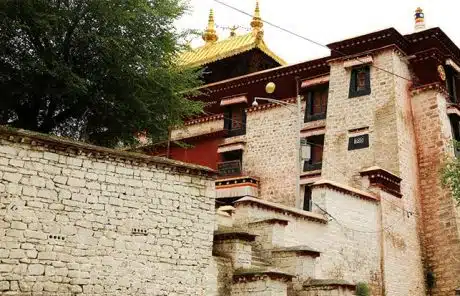 The best months to visit Tibet are April, May, September, and October when the weather is at its most comfortable, with clean air, less rainfall, and temperatures averaging above 10°C.
April-May and September-October are the best time for hiking in Tibet, August is the best time to encounter many local festivals.
Read more details about When Is the Best Time to Visit Tibet?
---
Accommodation in Tibet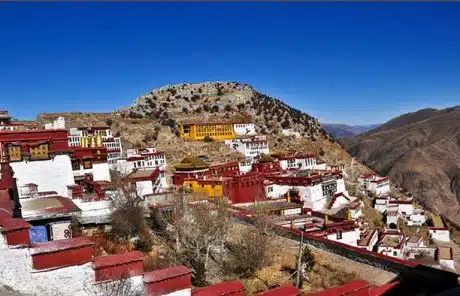 In Lhasa, around Barkhor Street, it is easy to find many luxury 4 or 5-star hotels which are surrounded by a lot of specialty restaurants, bars and markets.
In some remote areas like EBC, Ngari and the northern area, the hotel guesthouses may not be up to the standard you are used to in other cities.
If you spend the night at Everest Base Camp, tents and guest rooms are prevalent with simple facilities, but indoor toilets and running water are sometimes not available.
Practical Tibet Travel Tips
Tips to reduce altitude sickness symptoms in Tibet
Before the trip, keep regular exercise to help your body get prepared.
Limit physical activity and have enough rest while in Tibet.
Take the altitude sickness medicine one day in advance of arrival time
Have a stopover in Lhasa(with lower altitude) for 1-2 days to gradually accommodate the high altitude before you head to areas with higher altitude.
Keep healthy and warm, don't take shower or bath in the first 2 days.
Drink plenty of water, avoid alcohol, coffee, smoking, etc.
Eat the right food, food high in carbohydrates is a good choice, avoid salty foods.
What to pack to travel to Tibet
Bring your warm clothes like sweaters, fleeces, down jackets, and thick tights, even in summer, to protect you from the extremely low temperature.
Sunglasses, sunhat, and sunscreens are necessary in consideration of the strong sunlight on the high plateau.
Considering the steep steps in monasteries and accessional rough roads, please carry your comfortable walking shoes.
Helpful Tibet Travel Articles
Tibet Travel FAQs for Foreigners 2022
When Is the Best Time to Visit Tibet?
Can You Travel Independently in Tibet without a Guide?