Is it safe to travel to Tibet right now? This is one of the most concerned questions for many people planning a Tibet trip. And the answer is absolute "yes", Tibet is as safe as most travel destinations in the world.Some misconceptions about the safety in Tibet may be caused by its remote location, its high altitude, its relatively stricter travel requirements (foreign travelers need to apply for a Travel Permit to enter Tibet), or some misleading information from the website.
Regarding the most concerned safety-related questions on traveling to Tibet, we have collected answers from our professional Tibet travel experts, tips and hints on how to keep safe in Tibet is also included.
Considering COVID-19, is it safe to travel to Tibet in 2022?
Yes, Tibet is safe to go considering the COVID-19. It only reported one confirmed case in January 2020, after then, Tibet has kept 0 new case of Coronavirus up to now.
And Tibet's continuous strict epidemic prevention policies and measures since 2020 has prevent the possible outbreak of epidemic to a large extent.
Will the altitude sickness affect me seriously? How to prevent severe symptoms?
Actually, you don't need to worry too much about altitude sickness. First-timers at high altitudes may have symptoms like headache, shortness of breath, fast heartbeat, and loss of appetite, fatigue, insomnia, etc. This is what we called altitude sickness.
Not everyone will suffer it, and for most people, the symptoms are mild, feeling like a hangover or motion sickness. Normally such symptoms will disappear in 2 days.
It would not be a big stumbling block for your Tibet trip as long as you know how to reduce the symptoms.
How to reduce severe symptoms in Tibet?
Before the trip, keep regular exercise to help your body get prepared. Exercises like cycling, running, jumping rope, and swimming are all helpful to reduce the possibility of altitude sickness.
Spend the first two days in Lhasa (with lower altitude) to gradually accommodate the high altitude before you head to areas with higher altitude.
Keep healthy and warm before and while entering Tibet, don't take shower or bath in the first 2 days since even catching a cold may aggravate your symptoms.
Drink plenty of water, avoid alcohol, coffee, smoking, etc.
Eat the right food, food high in carbohydrates is a good choice, and avoid salty foods.
Consult a doctor before the trip to see if you are a good candidate for altitude sickness medication, if yes, prepare some just in case.
Rest well, avoid strenuous exercise, and try not to over-exerting yourself.
If severe symptoms occur and you are feeling ill, move to a lower altitude place or get to a local hospital for treatment.
Is the road condition and tour vehicles in Tibet safe?
Generally speaking, the road condition in Tibet is much better now. Most roads between main cities and attractions are asphalt paved, including the road from Lhasa to Mount Everest (only the short distance from Rongbuk to Everest Base Camp is left gravel.), the expressway between Lhasa and Gonggar International Airport, and the Lhasa-Nyingchi High-Grade Highway.
Though there are still many mountain roads and the road condition in some regions are still complicated due to the complex terrain, professional travel agencies and their drivers will work hard to design safe travel routes.
Tibet implements strict restrictions for the drivers, driving too fast and long hours driving are all prohibited.
4WD cars, tour vans, minibusses, or big buses are very popular vehicles for travelers in Tibet, they are just as safe as vehicles in any other big city.
Are Local Tibetans Friendly to International Tourists?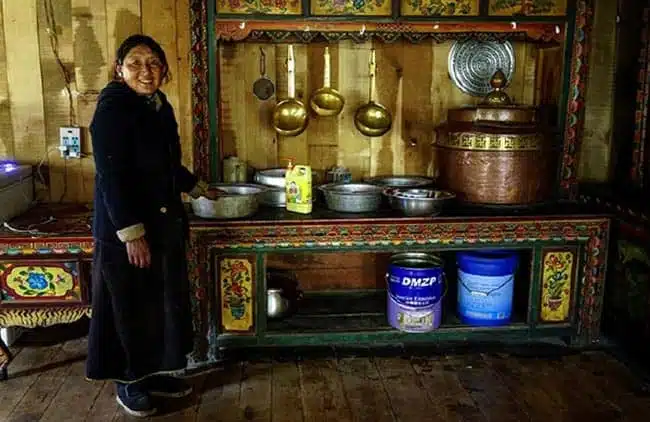 As most Tibetans have devout faith in Buddhism, they take theft, crime, and killing as taboos. They are a group of the kindest and friendliest people in the world who normally greet strangers friendly. If you have a chance to visit a local family, you will more truly appreciate their hospitality and kindness.
For foreign travelers to Tibet, it's highly recommended to follow your guide's notice and remind, respect locals' traditions and customs, don't violate their customs.
Etiquette and taboos in Tibet
Don't touch Buddha statues, no loud noises, smoking and photography in the temple or monastery; Dress properly, not in shorts, revealing clothes;
Don't touch the head of a Tibetan, even the little kids';
Killing is a taboo for locals, and they don't eat the meat of dogs, horses, donkeys, and fish in some places;
No stepping on the threshold when entering a house;
Receive with your two hands when locals offer you tea or barley wine; bow to accept Hada;
Don't try to debate with lamas about their religions and belief;
Don't photo locals before getting permission.
Is trekking or hiking in Tibet safe?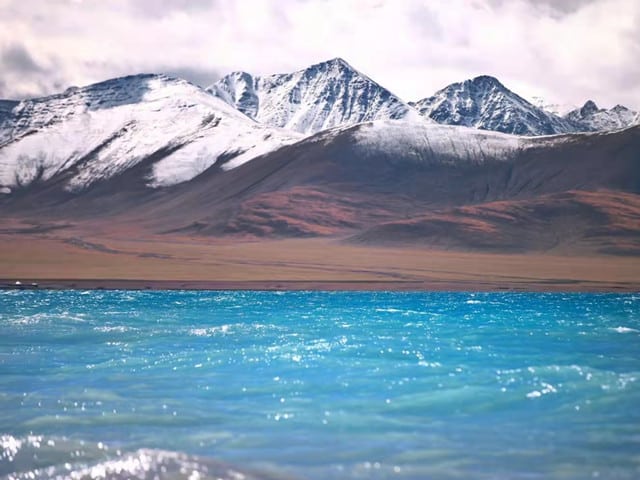 Tibet sees some of the finest trekking routes that you can't experience anywhere else. Due to its high altitude, many people are afraid to suffer severe altitude sickness during trekking.
Actually, it's not as daunting as you imagine. Just stay in the lower altitude areas to adapt to the altitude before trekking, trek slowly and have frequent rest during the trip, choose the trail that suits your ability, and prepare well, then you can enjoy a safe trek in Tibet.
Is it Safe for Solo Female Travelers to Visit Tibet?
Yes, Tibet is safe to go for any solo traveler, even a female traveler. As foreign travelers can't travel entirely independently, you'll need to book either a private tour or group tour with an authorized travel agency to travel to Tibet. That means, during your Tibet trip, there will always be a guide or other group members accompanying you. And you can be confident in Tibetan public security since locals are kind and nice.
See Solutions for Solo Travelers to Tibet
Is it safe to travel to Tibet for the elderly and kids?
There is no age limit when it comes to traveling in Tibet, as long as you are in good health condition. In the past years, we have had many little or senior clients enjoy their memorable and safe holiday in Tibet.
Kids usually can adapt to the altitude as well as adults, but as parents need to know the kids' health conditions timely, we recommend bringing kids that can express their feelings clearly.
For senior travelers, we recommend traveling with family and choosing a leisure-paced itinerary.
Is There Any Risk of Being Attacked by Wild Animals or dogs in Tibet?
The wild animals won't attack human beings unless they felt you are a danger or they are cornered. But we guess no one would like to corner a dangrous wild animal, right?
What you need to watch out for are the Tibetan dogs. Just steer clear of the wild dogs as you come across them in the open area, your guide and driver will accompany and help you out. As for the dogs kept as guard dogs by the nomads, they are loyal and rarely attack people, but still, don't try to touch them, they are not cute little pets.
What's about the theft and crime rate in Tibet?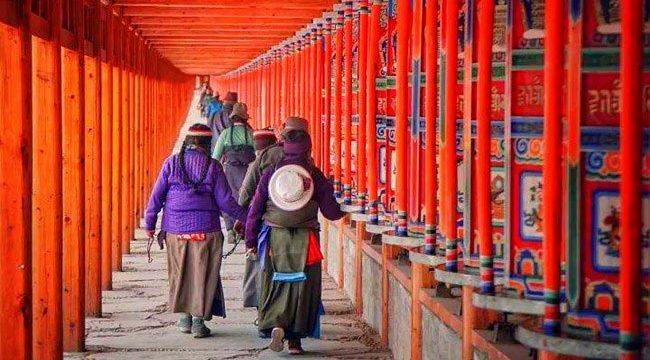 Tibet is one of the places that see the lowest theft and crime rate in China and the world. As over 90% of locals are devoted Buddhists, they take theft, crime, and killing as taboos, most Tibetan locals are hospitable and friendly.
Crime to foreign travelers was never reported before. As for theft, please be aware of something:
Don't show your large amount of cash when shopping to avoid either theft or being overcharged.
Tibet is a low-level economic development area, and the lost and found system in Tibet doesn't work well as in developed cities.
All in all, Tibet is a safe place to travel for any foreign travelers. Just keep in mind that respect their unique culture and customs, and our professional guide and driver will also guarantee you a safe and memorable Tibet experience. See more FAQs about travel to Tibet.