b. Two days tour
If you plan to spend two days in Chengdu, you can not only go to the most representative and renowned attractions, but also go to other unique and popular attractions. For example, Paying a visit to Leshan giant Buddha which is the largest stone statue carved on cliff in China and one of the largest stone statues of maitreya in the world is a best choice. In addition, visiting the wonderful Dujiangyan irrigation system, about 60 kilometers away from Chengdu, is also popular among visitors.
c. Three days tour
If you have three days in Chengdu, you can not only visit many scenic spots in Chengdu city, but also some renowned scenic area nearby Chengdu, such as the Jiuzhai Valley National Park where people can enjoy the charming natural landscape and experience profound Tibetan culture, or go to Mt.Emei to appreciate the magnificent mountain and holy Buddhism culture.
d. Four days and more days tour
If you have enough time in Chengdu, we also offer the service of making a personal tour in Chengdu according to you preferences and interests.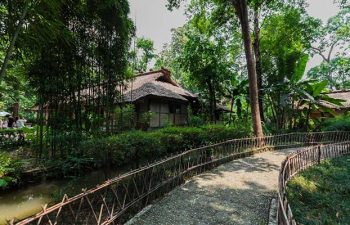 B. What are you interested in or what is your tour type?
a. Family Trip
If you want to have a family trip, we highly recommended that you can go to some attractions that are equipped with convenient public transportation and advanced tourist facilities, which are available for all ages tourists to visit, such as the Chengdu Research Base of Giant Panda Breeding, Wuhou Temple, Jinli Street, Wide & Narrow Alley, Chunxi Road, Thatched Cottage of Du Fu, Dujiangyan irrigation system, etc.
b. Gourmet Food Trip
As a "City of Gastronomy in the worldwide", Chengdu is famous for its traditional and delicious food. Sichuan cuisine is unique for its spicy and hot flavor and special cooking methods, which is full of strong local flavor. The specialties of Sichuan cuisine are hotpot, pockmarked grandma's tofu, kung pao chicken, fish fragrant pork, etc. And if you want to taste the most authentic Sichuan cuisine, ancient Jinli Street is the best choice for you, where many Sichuan cuisine restaurants and hot pot restaurants is saturated.
c. Historical Trip
Wuhou Temple is renowned for profound history and abundant historical landscape of Three Kingdoms Period. And the Thatched cottage of Dufu, the former residence of the famous poet Dufu of the Tang dynasty, is regarded as a "holy land" in the history of Chinese literature. Strolling around the Wide&Narrow Alley is also a good way to help visitors to fully know the civil culture of old Chengdu and experience leisure lifestyle of Chengdu. In addition, if you are interested in Buddhism, you cannot miss going to Mount Emei which is renowned for its profound history and culture of Buddhism and enjoys the great reputation of "Buddhist paradise".
d. Adventure Trip
Located in Rilong town, Xiaojin county, Aba Tibetan and Qiang autonomous prefecture, four maiden's mountain (Siguniang mountain) consists of four continuous peaks: the fourth maiden peak(yaomei peak) of 6,250 meters high, the third maiden mountain of 5,664 meters high, the second maiden mountain of 5,454 meters and the first maiden mountain of 5,355 meters. With a height of 6,250 meters, Yaomei peak is the second highest peak in Sichuan Province. And all of them are covered with snow and ice all year.
The scenic spot is mainly composed of Siguniang mountain, Shuangqiao valley, Changping valley and Haizi valley. There are 52 snow peaks with the altitude of more than 5,000m and a large number of glaciers and alpine meadow. Every year, many people come here for climbing, hiking, camping, rock climbing, so it is also known as " Outdoor Paradise".
As an outdoor paradise, various outdoor sports and itinerary are accessible here. For example, if you a beginner of climbing, you can try to choose the first and second maiden mountain to climb. And if you are more professional, you can also climb the third maiden mountain. In addition to climbing, there are many routes for hiking. Shuangqiao valley, Changping valley and Haizi valley all are suitable for hiking, and visitors can plan the hiking routes and time based on their own time and situation.
e. Photographer Trip
If you are crazy about taking photos, there are many places for you to choose in Chengdu. Charming and mysterious Jiuzhai Valley, magnificent Mt.Emei and beautiful Mt.Qingcheng are renowned for breath-taking natural landscape and profound historical landscape, and especially the Mt.Emei which is a good place to watch the sunrise. When travel in Chengdu Research Base of Giant Panda Breeding, visitors can observe and take some picture of cute panda. And Dujiangyan Irrigation system is a famous tourist destination, where people can appreciate the wonder irrigation system of ancient China.
C. What is your travel budget?
a. If your trip is low- budget, we highly recommend that you can take part in any group tour and live Youth Hostel, which not only can help you save money, but will also help you make some new friends who have the same interest.
b. If you want to have a better travel experience, you can choose to rent a car and driver, make a personal travel plan and live ina luxury hotel during the days you stay in Chengdu, which is more comfortable and free than taking part in a group tour.