Jinli street, a part of the Wuhou Temple, covers an area of over 30,000 square meters with a building area of over 14,000 square meters, and the street is 550 meters long. It is said that Jinli Street was one of the oldest and most prosperous streets in the history of western Shu kingdom. Nowadays, there are many folk houses in the style of late Ming and early Qing dynasties along the street. The street integrats tourism, shopping, leisure and gourmet and takes the culture of The Three Kingdoms and Chengdu folk customs as the culture connotation. There are  bar entertainment area, food and snacks area, ancient inn area and featured tourist arts and crafts exhibition and sales area for people to have a good time, and the street is known as the "the best street in west Sichuan".
Jinli, located in Wuhou temple street, is separated from Wuhou temple only by a wall. Because of its advantageous location, people could visit it after the tour of Wuhou temple. Nowadays, "worships the Wuhou Temple, stroll in the Jinli" becomes popular.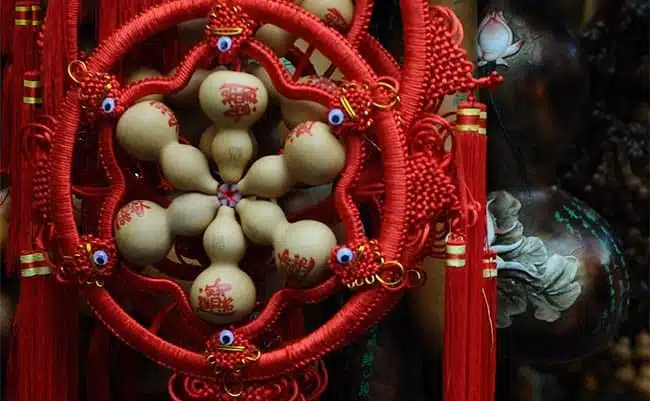 Basic Facts about the Jinli Street:
If Wuhou temple isrich in the solemnity and vicissitudesof history, then Jinli street shows the hustle and bustle of Chengdu market. Shops on both sides of the street sell goods with local characteristics, such as handmade leather bags, t-shirts with dialects written on them, colorful lanterns and so on, all of them highlight the traditional feature of Jinli. There are many old craftsmen busying along the streets, who can make a sugar-figure blowing, dough figure, paper cutting and shadow puppets, which let people recall the happy time of childhood. In addition, visitors can wear the Han Chinese Clothing and take photos.
In Jinli, you cannotmiss eating the delicious snacks here.The vairous kinds of food on the snack street absolutely stimulate your appetite, such as the famous ZhangFei Beef, Toufu Pudding, BoBo Chicken, Dandan Noddle, etc, and all of them tastes authentic and delicious.
At night, Jinli Street is decoratedwith red lanterns, which makes Jinli looks more charming. People gather in baror teahouses to sip tea or enjoy a drink with friends. And in many bars, there are performances of local singers every night, and it is said that many stars from the talent show have ever worked as a pub singer here. No matter how late, you can find a bar to have a relax in Jinli. But if you just want to enjoy the night scenery of Jinli, remember to get there before 23:00, because the lights and lanterns will be closed at 23:00 o'
As a popular tourist destination showingthe authentic Sichuan folk culture, some traditional wedding, folk music, drama, folk costume show alwayshold in Jinli. Theme activities according to the Chinese traditional festivals, such as the Lantern Festival, Dragon Boat Festival, Chinese valentine's day, the Mid-Autumn moon are popular. If you luckily catch up these days, don't miss these meaningful activities. However, during these days, Jinli can be really crowded for visiting.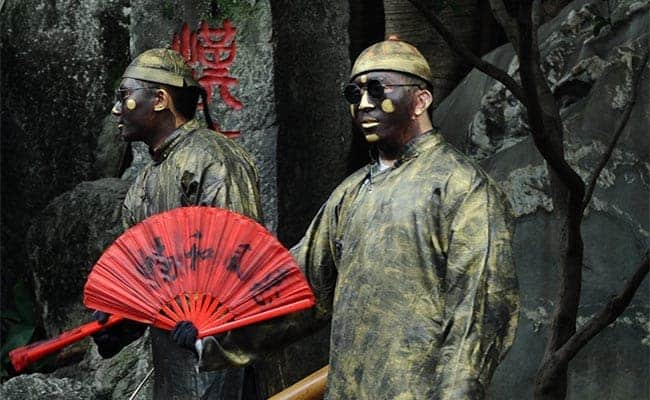 How to Buy Entrance Tickets:
Price of Entrance Tickets:
Opening time: 05:00-23:00 (light up at 20:00)
When is the best time to visit?
Nowadays, with the advantageous location and profound history, Jinli has become a must-visit place in Chengdu, where visitors can not only appreciate the ancient architecture and history but also taste authentic Sichuan Cuisine and buy some interesting souvenir. Thus, it is suitable for visiting at any time.
Tips: Visitors had better avoid the official holiday in China, because many Chinese citizens choose to travel on official holidays to ease the pressure of their work. As a result, many Chinese tourist attractions are overcrowded and traffic jams are common. Therefore, visiting China at this time will bring tourists a less pleasant travel experience.
Official Holidays in China
| | |
| --- | --- |
| Chinese New Year | Around January or February |
| Winter vacation | January-February |
| Labor Day | May1st -3rd |
| Summer vacation(for students) | July-August31st |
| Mid-Autumn Festival | Around mid-September |
| National Day | October 1st-7th |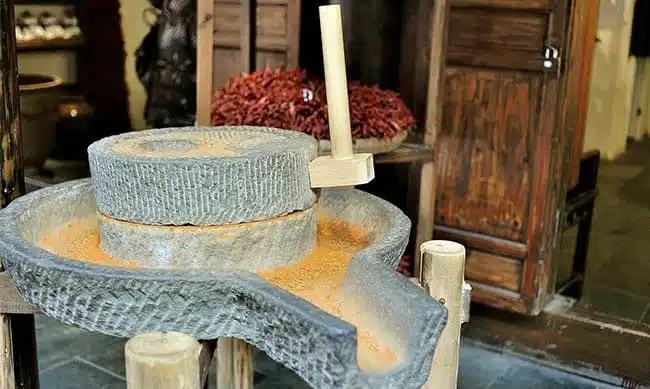 How to get to the Jinli Street?
Bus
It is convenient for visitors to take Bus No.1, 10, 57, 82, 301, 334, 335 or 904 and get off at Wuhouci (Wuhou Temple)
Subway
Visitors can take Subway Line 3 and get off at the Gaosheng Qiao Station, then walk to the Jinli Street.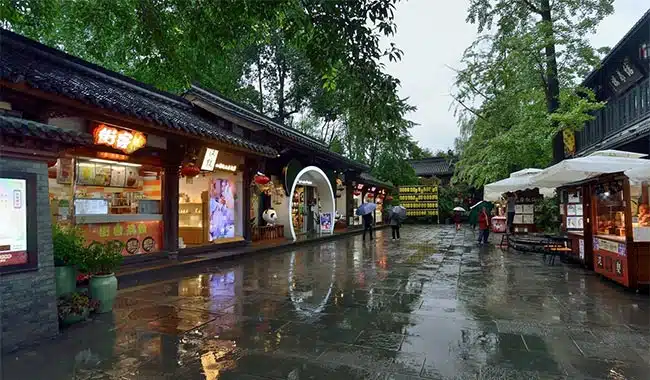 More Information
Booking Method
Step 1: You can directly book online or please feel free to share your tour plans or thoughts at

[email protected]

, our travel consultant will contact you within 12 hours.
Step 2: A small amount deposit will be required to book a tour. After deposit received, a detailed service voucher will be sent to you to confirm the booking.
Step 3: Balance due will be required 7-15 days ahead of your travel date.
If you have any further question, please feel free to contact us!
Email: [email protected]
Cellphone number: +86 15129005119
WhatsApp / Wechat ID: 008615129005119
Facebook: @xianholidaystravelagency
Our Tour Guide
The core of our service is excellent travel guides. Over 20 years, we have built up a considerable professional guide team that is knowledgeable, attentive and flexible. The most experienced and reliable guides will be arranged for your unique China tour. Our passionate guide team is full of contagious enthusiasm and keen interest to share culture and history in a pleasant manner. We are always glad at your service to lead you to explore a real China and experience authentic local life in China.
Our Driver and Vehicle
The first mission of our service is to ensure you feel safe and comfortable during your travel. The vehicles we use are air-conditioned, clean and well-maintained. Our drivers are all licensed drivers with many years of driving experience. Moreover, we offer free baby seats for families with little kids.
Meals
Food is a very important part of Chinese culture. You won't want to miss the opportunity to taste the real local Chinese food!
Buffet breakfast will be included in the hotel if you would like accommodation to be arranged by us. Having lunch at local restaurants close and convenient to the attractions you will visit, you would enjoy the local dishes in each city. Chinese style, Vegetarian or Muslim meals are all available. If you have any other diet requirements or allergies, please feel free to let us know, we will try our best to organize it.
For daily dinner, you are suggested to have it on your own when you are exploring each city in your own time, this way would be more flexible for you to choose food as per your interest and preference.
Free Inquiry: