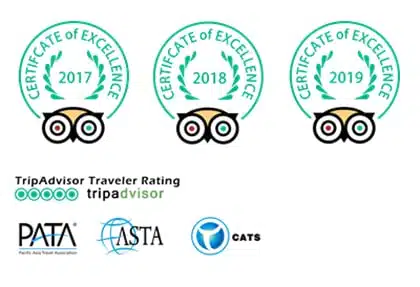 China Xian Tour is a reputable and real travel agency based in Xian with 15 years' history and we have been online since 2,000, offering the First Class China Travel Experience at Unbeatable Price. We do tours in all the popular destinations such as Beijing, Xian, Shanghai, Guilin, Zhangjiajie, Chengdu, Luoyang, Tibet, Harbin, Pingyao and cities along Silk Road with very competitive price and excellent service. By choosing us, you will be in touch with the know-how genuine local experts at the first time, and you can skip middlemen to make your travel cheaper, faster and better.

Why Travel with Us
> Great Reputation from Genuine Customer Reviews
China Xian tour has its own official Tripadvisor account. Through the positive feedback left by our clients you will find some basic facts of our tour service. Reading these real feedback, you will find which attractions international tourists like most, what the advantage and shortcomings of our service are, so you can compare and consider if our service is your style. We believe the excellent feedback from our past clients is more convincing than any other promotion. And we are always trying our best to offer top-notch service to each of our clients because we deeply understand nothing is more precious than customer satifaction.

> Affordable Price with Excellent Services
* Direct supplier and operator without middlemen based on our firsthand resources of cars, drivers, guides, restaurants etc.
*Supply the best price on flights & train tickets based on the current best discount instead of the full price.
* 100% transparent on price, no hidden cost.
* Best Price Guarantee. We guarantee that you get the best price based on the same level of services supplied. If there are any better offers, we commit full refund of the extra charges.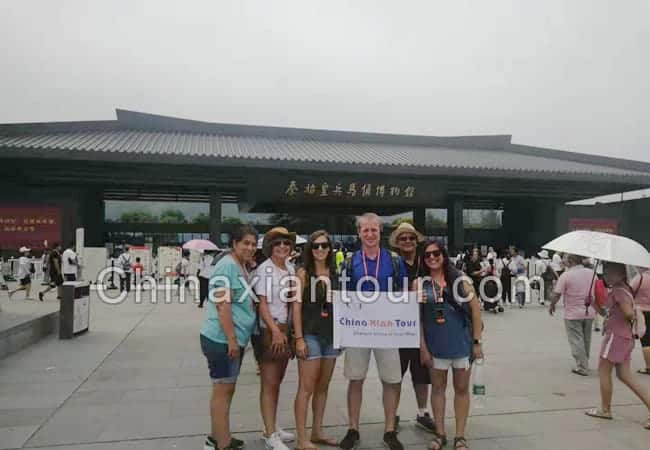 >Unbeatable Cancellation Policy
Most travelers tend to plan trip far ahead of their actual travel date and their biggest concern is what if the plan is changed as you never know what will happen tomorrow.
We guarantee that we will not charge you any extra fees for services if you are going to cancel your flights, train tickets or hotels. No matter how much train station, airline and hotel refund us, you will receive the same amount (except for the small amount of transfer fee charged by banks).
You are free to cancel your tour 48 hours ahead of your tour departure date. You will pay nothing for your cancellation!
We guarantee that this cancellation policy is for the best benefits of our travelers! We understand that our travelers will not easily miss out a precious time for travel unless they meet a problem. So we don't want them to be bothered by the loss on their money. And we would help them to reduce the loss at our best possibility.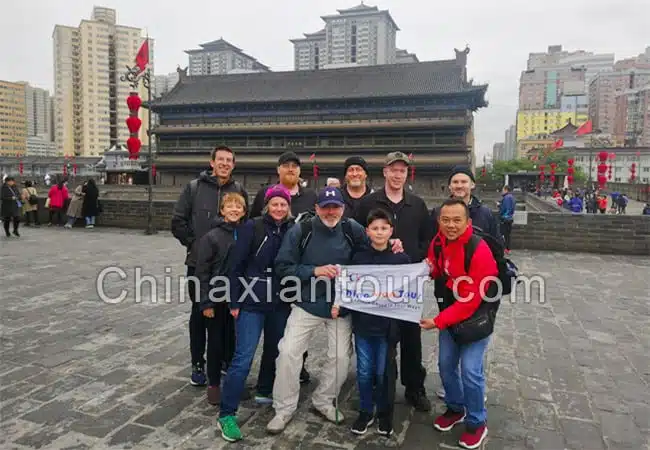 Our Guide and Clients
Our company will shoulder the high pressure part from the
> Professional Team with Great Passion
Travel consultants
Our travel consultants have at least 3 years' working experience in tourism industry before they can work on the position. They are all well trained with great local knowledge and professional communication skills. They work with passion and have a good commanded of English. When giving suggestions, they put customer's needs in the first place and respond timely.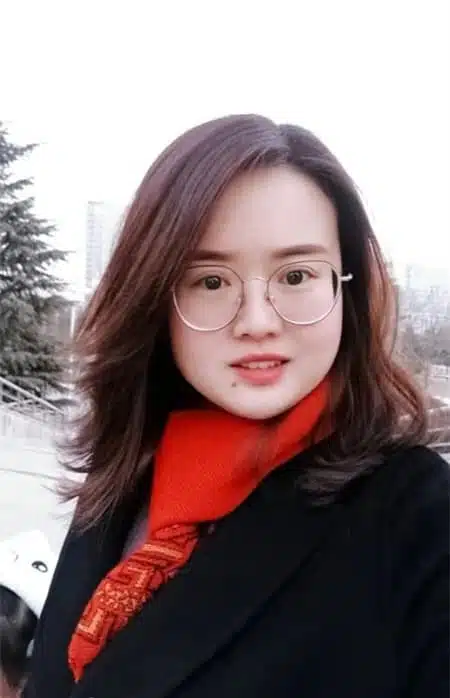 Sophia Liu, Senior Travel Consultant
I have worked as a travel consultant for almost 10 years since graduation. I love to travel, and I have in person visited most of the major Chinese cities like Beijing, Shanghai, Suzhou, Hangzhou, Guilin, Sanya, Yunan, Chengdu, Chongqing, Luoyang, Lanzhou, Dunhuang, Urumqi… I also aspire to travel around the world to see the beautiful scenery in foreign countries and learn about their history and culture. But for now, I would travel more in my country, and present our magnificent land and its unique history to all who plan to visit China. It is rich in its thousands-of-year history & culture, vast with its grassland, mountains, plains, lakes, plateaus…I am excited to share my practical ideas coming from my ever real experience. In the past working experience, I have helped thousands of people to organize their China tour successfully and many of them choose us repeatedly since then.
If you are interested in this old oriental country and visiting China is one of your dreams, then please contact me, I will work to bring your dream alive with a smile. For sure I will try my best to help you have a safe and wonderful trip to China. Your China adventure awaits…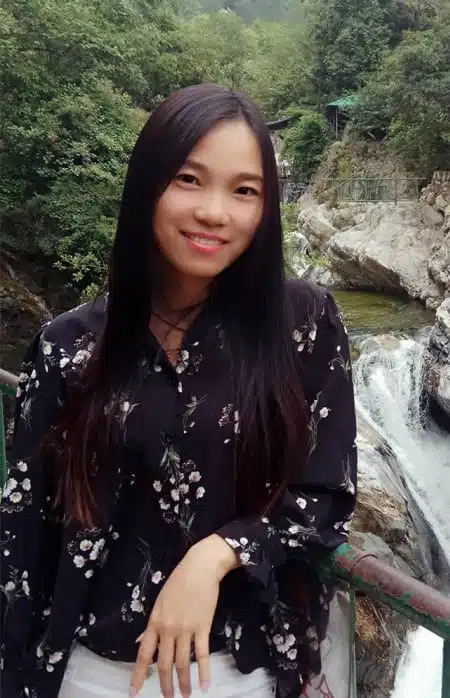 Amy Fang, Senior Travel Consultant
Traveling around China and all over the world is my biggest dream when I was a little girl. Holding the passion for this, I chose tourism as my career. And it has been proved a very correct decision in my life: this work is interesting and enjoyable to make my hobby and work well combined.
Until now, I have been working in this field for almost 10 years. I have traveled to many places and will continue to explore more. Traveling is a very good way of relaxing, enriching knowledge, experiencing different cultures, and enjoying life. I know it well and full-heartedly hope I can help your trip to China with my rich experience, inside knowledge, and great passion! Aa a completist, I always try my best to coordinate every demand/expectation realized as much as possible with the lowest cost. I enjoy the process of it and delighted to hear my customer's happy voice when doing a feedback survey.
So, please don't hesitate to contact me if you need any information or help with your China tour!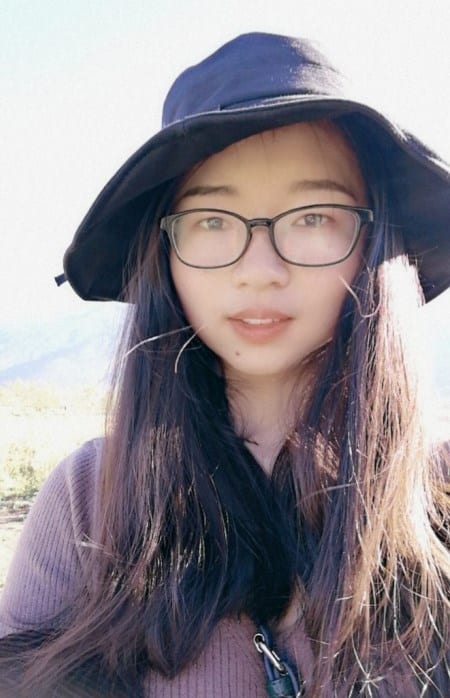 Lenna Liang, Senior Tarvel Consultant
Hoping to have a job consistent with my interest, I got involved in and stuck to this filed as a travel consultant since graduation years ago. I did make it. Seriously I was lucky!
Traveling around China in the past years enables me to always consider much more than what our clients expect. I am passionate to help people getting an unforgettable experience in China!
I know how travel happens actually from the very beginning moment of a rough idea to the final second it ends completely, how to avoid detours and unnecessary expense and how to cover those highlights of our beautiful country as much as possible in a reasonable way, from the view of an insider. I am always far from being satisfied with appreciating words to myself from customers. I am on the hunt for their better and more real ideas, knowledge, and impression of our country, of its beautiful land. So just tell me your idea about your China holiday, let me tell you the best way to make it fabulous and meaningful as much as possible!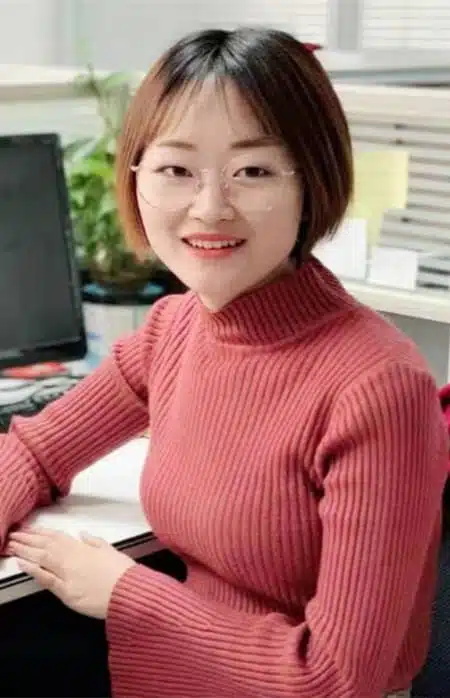 Grace Chen, Senior Travel Consultant
I've traveled to most parts of China since my economic independence after graduation. My love for travel is mainly to fresh myself. Every time I return home after a period of travel, I feel I'm entirely new and passionate to embrace everything in my life. Travel and dog are 2 meaningful parts of my life, I have a dream that I could take my dog Seven to travel around China and the world someday!
With the great passion and past travel experience, I would like to share my travel happiness and experience with each one of you and explore more wonderful travel routes to display such a beautiful country to you all. I know it's painstaking for some of you to search the accurate info of your desired tour from google, why not let me help you? I am always looking forward to your inquiry and assist you for the most impressive tour in China in your lifetime. Come on, don't hesitate to shoot me emails with your travel ideas! I am ready to bring you a great once-in-life memory!
Our Guide
We all know what a crucial role guides play in a tour group. You might even say that tour guides are the most valuable resource of a successful tour company.
Chinaxiantour has a resourceful network of tour guides. We have guides for English, Italy, Spanish, French, and Indonesia. We promise that we have the most caring, patient, knowledgeable and accommodating tour guides.
Our Driver
Well trained in professional manner
(Familiar with local traffic condition and know the best road to avoid traffic jam)
(No smoking in cars during tours)
(Keeps the car in clean condition everyday)
(Drive at a safe and comfortable speed)
> Mon-Sun 24 hrs Customer Service
Requesting – reply by email or phone call within 24 hours
Booking – provide bank information guidance within 24 hours
After book – reply to email and emergency phone call within 24 hours
Feedback – do feedback survey within 24 hours after trip is finished