Yunnan Travel Guide
Are you looking for a destination that offers a rich cultural experience, breathtaking landscapes, and a diverse cuisine? Look no further than Yunnan, a province located in southwestern China. Yunnan boasts a unique blend of vibrant ethnic cultures, stunning natural beauty, fascinating heritage, and a deep-rooted tea tradition.
Sharing borders with Myanmar (Burma) to the west, Laos to the southeast, and Vietnam to the east, Yunnan offers an abundance of attractions for travelers seeking an authentic and immersive experience.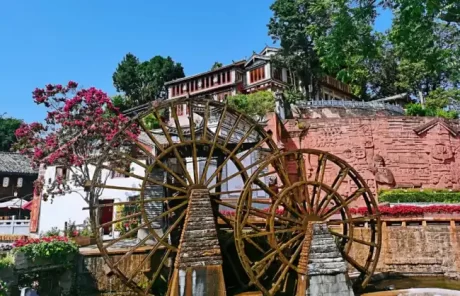 Chinese: 云南 yún nán
Location: Southwest China
Population (urban area): 46,930,000
Why visit Yunnan?
1. Cultural Diversity: Explore the rich tapestry of Chinese culture through the 26 distinct ethnic minority groups residing in Yunnan.
2. Breathtaking Landscapes: Get mesmerized by the awe-inspiring natural beauty of snow-capped mountains, cascading waterfalls, lush valleys, serene lakes, and terraced rice fields.
3. Enchanting Ancient Towns: Step back in time in charming ancient towns like Lijiang and Dali, with their cobblestone streets, traditional architecture, and historical significance.
4. Outdoor Adventures: Satiate your adventurous spirit by hiking Tiger Leaping Gorge, admiring the Yuanyang Rice Terraces, cycling along Erhai Lake, or exploring the surreal Stone Forest.
5. Culinary Delights: Indulge in Yunnan's diverse and flavorsome cuisine, featuring fresh ingredients, bold flavors, and renowned tea culture.
6. Authentic Experiences: Immerse yourself in local traditions, festivals, and markets, and engage with the warm-hearted locals for an authentic Yunnan experience.
Read more on Top Things to Do in Yunnan
Top Travel Destinations in Yunnan
Yunnan Weather and Places to Go in Each Season
Yunnan boasts a diverse and unique climate due to its varying topography and altitude. Known as the "Land of Eternal Spring", Yunnan experiences pleasant weather throughout the year, making it an ideal destination for travelers seeking mild temperatures and natural beauty. It offers a delightful mix of warm summers, mild winters, and comfortable spring and autumn seasons.
Recommended places to visit in Spring (March to May): Kunming, Dali, Luoping
Recommended places to visit in Summer (June to August): Lijiang, Shangri-La, Xishuangbanna
Recommended places to visit in Autumn (September to November): Yuanyang, Jianshui, Dongchuan Red Land
Recommended places to visit in Winter (December to February): Xishuangbanna, Lijiang, Tengchong
Read more on Yunnan Weather & Things to Do for Each Season
Colorful Minority Cultures in Yunnan
Yunnan is renowned for its rich tapestry of diverse cultures, particularly its colorful minority groups. With over 25 distinct ethnic minorities, Yunnan is a treasure trove of unique traditions, languages, arts, and festivals. Here are some of the vibrant minority cultures you can encounter in Yunnan:
Dai Ethnic Group: The Dai people, with their close ties to Southeast Asian cultures, showcase their vibrant traditions through music, dance, and elaborate water-splashing festivals, such as the Water-Splashing Festival in Xishuangbanna.
Bai Ethnic Group: The Bai people, residing mainly in Dali, are known for their intricate architecture, exquisite tie-dye textiles, and the Three-Course Tea Ceremony, where visitors can savor different types of tea and learn about Bai customs.
Naxi Ethnic Group: The Naxi people, centered around Lijiang, have a unique Dongba culture that includes Dongba script, traditional music, and the famous "Dongba Dance," reflecting their spiritual beliefs and connection to nature.
Yi Ethnic Group: The Yi people, spread across various regions in Yunnan, showcase their vibrant costumes, traditional music, and fascinating rituals, such as the Torch Festival, where huge bonfires are lit to ward off evil spirits.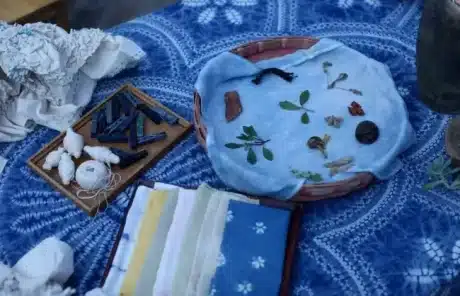 Yunnan Transportation
Get to Yunnan
Yunnan, in southwest China, offers excellent accessibility via flights and high-speed trains, connecting major destinations nationwide.
Kunming Changshui Airport, Lijiang Sanyi Airport, and Dali Huangcaoba Airport are top choices among the 14 airports in Yunnan, with Kunming Airport being the busiest and most well-connected. It provides direct flights to Beijing, Shanghai, Xian, Hong Kong, Chengdu, Lhasa, Guangzhou, and more, as well as international cities like Singapore, Bangkok, Phuket Island, and Kuala Lumpur.
Travel from these airports to downtown areas typically takes about 1 hour by car. Shangri-La can be reached with a short flight from Chengdu, Chongqing, or Lhasa, followed by a 15-minute taxi ride to downtown.
As a regional hub, Kunming offers high-speed train connections to Chengdu, Chongqing, Guilin, Guiyang, Guangzhou, and more. Departing from Kunming South Station, scenic train journeys await.
Within Yunnan:
Air Travel: Enjoy direct flights between Kunming and Dali, as well as Kunming and Shangri-La for swift connections.
Train and Bus: Convenient transfers between Kunming, Lijiang, and Dali are available via regular trains and long-distance buses. Coaches from Kunming, Dali, or Lijiang are currently options for reaching Shangri-La, with a travel time of 4-6 hours. For Yuanyang, long-distance coaches are a preferable choice.
See more detailed information on Yunnan Transportation