Kunming Travel Guide
Welcome to Kunming, a vibrant city nestled in the heart of Yunnan Province, China. Renowned as the "City of Eternal Spring," Kunming captivates visitors with its pleasant climate, breathtaking landscapes, and rich cultural heritage. In this comprehensive travel guide, we'll explore why Kunming should be on your travel radar, unveil its top attractions, delve into its distinctive weather patterns, provide transportation insights, and even offer our top Kunming tours for an unforgettable experience.
Kunming is positioned on the Yunnan-Guizhou Plateau, surrounded by stunning mountain ranges and bordered by neighboring countries such as Vietnam, Laos, and Myanmar. Kunming's strategic location in the heart of Yunnan makes it a gateway to explore the diverse landscapes and cultures of the region.
Chinese: 昆明 kūn míng, the Capital city of Yunnan
Location: Central Yunnan
Population (urban area): 8,600,000
Why Visit Kunming?
Natural Beauty: Kunming's breathtaking natural beauty, including the mesmerizing Stone Forest and the picturesque Dianchi Lake, offers a paradise for nature enthusiasts.
Mild Climate: Known as the "City of Eternal Spring," Kunming enjoys a mild climate year-round, making it a perfect escape from extreme temperatures in other regions.
Cultural Diversity: With its rich ethnic diversity and vibrant cultural heritage, Kunming provides a unique opportunity to explore and appreciate the customs and traditions of various ethnic groups.
Gastronomic Delights: Kunming's diverse cuisine, from the famous Crossing Bridge Rice Noodles to delectable Yunnan dishes, ensures a tantalizing culinary adventure for food enthusiasts.
Festivals and Celebrations: Kunming hosts a myriad of colorful festivals throughout the year, including the Dragon Boat Festival and the Torch Festival, allowing visitors to immerse themselves in the vibrant traditions and celebrations of the city.
Top Attractions in Kunming
Jingxing Bird and Flower Market
Kunming Weather
Kunming, the "City of Eternal Spring," offers a pleasant climate year-round, making it an ideal destination for comfortable travel. From blooming flowers in spring to mild summers, picturesque autumns, and peaceful winters, Kunming's weather enhances the charm of its natural landscapes. Let's explore the best time to visit and the unique characteristics of each season.
Best Time to Visit Kunming
The best time to visit Kunming is generally from spring to autumn when the weather is mild, and the city is blooming with colorful flowers and lush greenery. However, Kunming's favorable climate makes it a year-round destination, each season offering its own allure.
Spring (Mar-May): Mild temperatures, blooming flowers, and must-visit attractions like the Spring City Kunming International Horticultural Expo.
Summer (Jun-Aug): Warm and comfortable temperatures, perfect for exploring the Western Hills, enjoying Kunming Dianchi Lake, and experiencing the cultural diversity at Yunnan Nationalities Village.
Autumn (Sep-Nov): Mild temperatures, golden foliage, and highlights such as the Stone Forest and Dongchuan Red Land.
Winter (Dec-Feb): Mild temperatures, peaceful ambiance, and attractions like Kunming Grand View Park and the Yunnan Provincial Museum.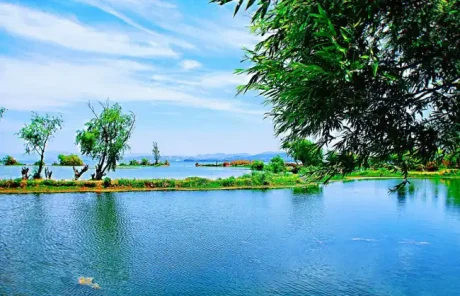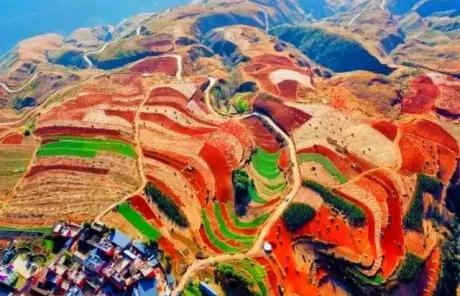 Kunming Transportation
Getting to Kunming
Getting to Kunming is a breeze, thanks to its well-connected transportation network. The city is served by the modern Kunming Changshui International Airport, which connects it to major cities around the world. Additionally, high-speed trains and long-distance buses offer convenient options for reaching Kunming from other cities within China.
Getting around Kunming
Once in Kunming, getting around is a delight. The city boasts an efficient public transportation system, including buses and a metro network, making it easy to navigate to various attractions. Taxis and ride-hailing services are also readily available for convenient and comfortable travel within the city.